A story about Gods, love, knowledge, alchemy, magic, and most importantly, dreams. Strange the Dreamer series is a fantasy fiction written by Laini Taylor, and here we have given a spoiler-free review.
---
About Strange the Dreamer
---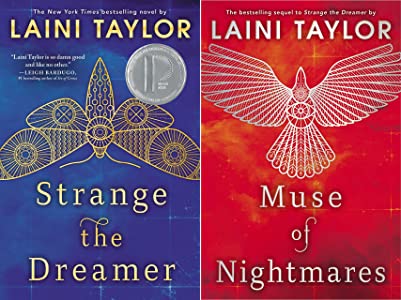 Title: Strange the Dreamer
Author: Laini Taylor
Genre: Fantasy, Young Adult, Romance, Adventure
Publisher:  Little, Brown Books for Young Readers
Type: Series
No. of Books: 2
Lazlo is a war-orphan who has always been obsessed with his dreams. Dreams of beautiful people who don't look like humans, the color blue, and the lost city whose names have been erased from the world. Spending his time in the library reading books, Lazlo desperately seeks knowledge about the City of Weep, wanting to know what his dreams want to tell him. Finally, an opportunity comes to him when a band of warriors comes looking for scholars to accompany them on a mission, not knowing that it will change everything he knew about the world and himself. Strange the Dreamer is a mythological fantasy, but at its core, it's about traumas, the power of knowledge, and about humanity that's not always black and white. 
---
Review of Strange the Dreamer series
---
Oh, My God. When I read sentences like "Life won't just happen to you boy. You have to happen to it." or "The library knows its mind. When it steals a boy, we let it keep him." how am I supposed to immediately not fall in love? Not to mention those gorgeous covers and catchy titles?
Yes, it has elements of every fantasy novel written ever – the gorgeous world-building, the beautifully complex characters, the hateful antagonists who want the end of the world, a romance for the ages – but it also has lots of heart in it. And books. Books are always good.
The author's writing isn't something that can be described in words. Indeed, Taylor has a way with words. Every sentence transcends beautifully into the next. As a result, the world feels as exotic as Taylor probably hoped it to be, and her writing enhances the characters' complexities so satisfyingly. I'm not too fond of over-exaggerations and incredibly poetic writings, but I didn't feel that way here. Instead, exaggerations and poetic writing kept the reader engaged.
The pace was weird, to be honest. It fluctuated a lot throughout the series. However, it didn't make anything confusing if that's your worry. But it did take away some of the tension from the plot. Although, at its highest peak, it left quite a humungous impact (I couldn't quite get over one of the scenes from the first book). The ending wasn't something I wasn't expecting, but it was also not something I thought would happen (does that make sense?). So I had mixed feelings about it, in a good way.
If you want to read the first book in the series, Strange the Dreamer, click on the link below:
Below is a more detailed summary and review of all the books in the Strange the Dreamer series.
---
Strange the Dreamer: #1 Strange the Dreamer
---
About the Book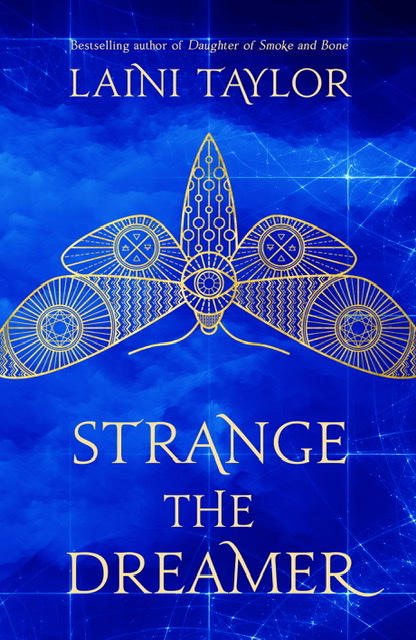 Title: Stranger the Dreamer
Author: Laini Taylor
Publisher: Little, Brown Books for Young Readers
Pages: 544
Goodreads rating: 4.2/5
Lazlo is a dreamer, and when a chance presents itself for him to fulfill his dream, he jumps on it. But the closer he gets to the city that was cut off from the world two hundred years ago and the one he always dreamed about, the more Lazlo begins asking questions. How can he dream about something he has never seen before? Who is the woman who keeps appearing in his dream, watching it play as a spectator? And most importantly, what's happening to his mind and body? The answer lies in the City of Weep, but he won't get any before dying if he is not careful. The city hides something more powerful than a whole army of warriors and a Godslayer. It hides the secrets of the Gods themselves.
Mini-Review
Honestly one of the perfect fantasy books I have ever read, and I have read LOTS of them. And I know I praised the writer's writing too much, and it is fantastic, but that's not all that's good about this book. Though I found the romance a little awkward in other series by Laini Taylor (and by that, I mean Daughter of Smoke and Bone), at least at first, I loved Lazlo and Sarai since the first second he dreamed of her. That chemistry! And the world-building is simply magical. The fact that I learned so much about the importance of dreaming and the power that our mind has, was the icing on top of the best cake ever made. I am exaggerating. Or am I? You be the judge. I suggest you go and read it. 
Rating: 5 / 5 Our Rating Guide
Recommendation: Yeeeeeeeeeees! Totally!
Buy the First Book, Strange the Dreamer now:
---
Strange the Dreamer: #2 Muse of Nightmares
---
About the Book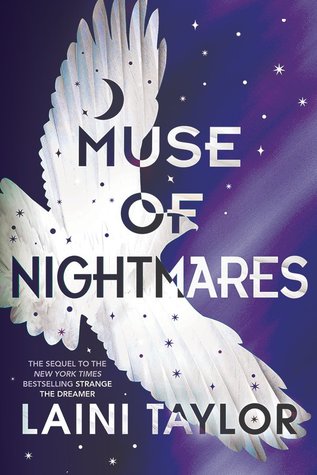 Title: Misuse of Nightmares
Author: Laini Taylor
Publisher: Little, Brown Books for Young Readers
Pages: 522
Goodreads rating: 4.2/5
Lazlo and Sarai didn't come out of the battle unscathed, but the war had just begun. And Minya has no plan of stopping now. So while Lazlo struggles with his newfound identity, Sarai is stuck in the nightmare she created herself. But they say the true strength of a person is always known when they are at rock bottom. And Sarai is about to find out that the extent of her powers has no bounds. On the other hand, Lazlo is plagued by the mission that he needs to complete. As a hero, he needs to finish what the Gods started two hundred years ago. Of course, Lazo also needs to kill the monsters to bring peace to the world. But maybe, this time, he can save the monsters too.
Mini-Review
"There comes a certain point with a hope or a dream when you either give it up or give up everything else. And if you choose the dream, if you keep on going, then you can never quit, because it's all you are."

Muse of Nightmares
I had to put this because – seriously? Do I need to explain? I found the plotting of this book to fumble and stumble a little. And the ending left me feeling a bit hollow (because how am I supposed to carry on living when I have finished this series?). But overall, it was super satisfying to see all the characters' arcs come a full circle and develop in the best way possible. We had more character and relationship growth in this book, and the writing was even better than the first book (how is that even possible? Only Laini Taylor knows the answer). So yeah, start this series right away, I guess?
Rating:4.5 / 5 Our Rating Guide
Recommendation: If you have read the first book you can't NOT read this, C'mon! A 100 times yes!
Buy the Second Book, Muse of Nightmares now:
---
Conclusion
---
Rating: 5 / 5 Our Rating Guide
Recommendation: Yes, for the love of God, please read it!
You can enjoy other books like this series – Daughter of Smoke and Bone by Laini Taylor, Beneath the Citadel by Destiny Soria, The Starless Sea by Erin Morgenstern – while I go and cry because there aren't going to be any more books in this series.
Buy Strange the Dreamer Series (Box-set) now:
---
About the Author
---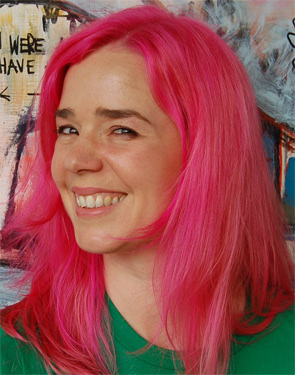 Laini Taylor, born in Chico, California, in 1971, is an American young adult fantasy author best known for her Strange the Dreamer and Daughter of Smoke and Bone Series. Dreamdark: Silksinger, the sequel to her debut novel – the Dreamdark: Blackbringer – was a winner of the 2009 Cybil Award. She grew up as a US military kid in Europe and California and earned her English degree from UC Berkeley. She currently lives with her husband and daughter in Portland, Oregon.
---
Buy Strange the Dreamer Book now:
Articles you will enjoy:
Videos you might like:
---
Want to send us the book for promotion? Or want space on our blog for advertising? Refer to Promotion & Ads page.
---
Disclosure: All our reviews are honest. Also, some links in this post may be affiliate links, which means we receive a commission if you click a link and purchase something that we recommend.
Which is your favorite fiction book? Do comment below. We would love to know your favorite one.
Subscribe to our newsletter to never miss our updates and book recommendations
Do follow us on Instagram, Twitter, Pinterest, Youtube, Facebook, and Goodreads.
P.S. If you share it, it will make our day.
Happy Reading and Keep Smiling!!