House of Salt and Sorrows by Erin A. Craig is a re-imaginative telling of a classic fairy tale with equal parts of psychological and mythological horror. And in this article, we have given a spoiler-free review of House of Salt and Sorrows.
---
About the Book
---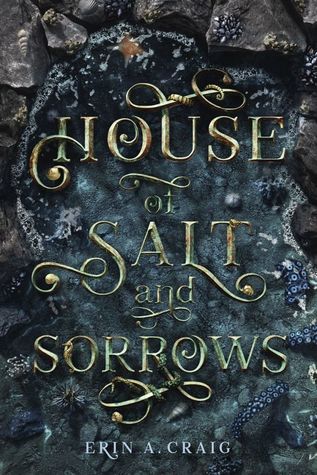 Title: House of Salt and Sorrows
Author: Erin A. Craig
Genre: Fantasy, Young Adult, Horror, Mystery, Retelling
Publisher: Delacorte
Type: Standalone
Pages: 403
Goodreads rating: 3.9/5
Annaleigh lives with her father and eleven sisters at Highmoor by the sea. Or she used to until her older sisters started dying one by one. So now there are only Annaleigh, her eight sisters, her father, and her new stepmother left. And the whole village treats them as cursed. But when Annaleigh finds some clue about her last sister's death, she realizes the deaths might not have been natural. However, her investigation is put on hold when she and her sisters discover a portal that leads them straight to a magical garden ball. Annaleigh is sure she is diving headfirst into an accident, but while the glamour of this world so enchants her, she really couldn't care. Until she starts feeling her dead sister's presence in the manor, one that starts to make her believe that she could be the next princess to die.
---
Review of House of Salt and Sorrows
---
You know how they say you shouldn't judge a book by its cover? Well, I would like to plead guilty here. I instantly fell in love with this book's cover, and I am glad I judged the book because I am absolutely floored. A retelling of The Twelve Dancing Princesses by the Grimm Brothers, House of Salt and Sorrows is a hauntingly beautiful gothy fairy tale. 
As I said, the cover won me over. The beautiful blue shades depict the water, referring to the sea by which their house is situated. The darker highlights surrounding the title are about the darkness surrounding the said house. It's honestly all so perfect that I don't even have words. The title is also smart and poetic, and I appreciated the title's brilliance even more after finishing the novel.
The book doesn't start slow, but it does take its time to delve deeper into the mystery surrounding the deaths of Thaumas girls. Though the time is appropriate, as it allows us to get better acquainted with all the characters, their manor, the island, and the myths about gods that the people of the island of Salten (get it? Salt-en as in the 'Salt' in the title? I am so smart!) believe in. The pacing is always consistent. It gives the readers time to experience that feeling of anxiousness as they wait for the large sword hanging over the characters' heads to fall finally. The ending left me with many questions, but it was still satisfying. Probably the best end this kind of novel could have.
Oh, and the writing style? Let me give you an example –
"It still smelled like autumn here. Pine needles and cold, crisp air, bonfires and moldering leaves, the world dying as it readied to be reborn."

– Erin A. Craig
This is just a description of the climate, and it's so gorgeous. I could see, or rather feel the weather. How does Craig do that? Her writing is so lyrical and poetic; even when we have a horror sequence (there are lots of these, don't worry), she makes it beautiful (haunting and creepy, but beautiful nonetheless). 
There are many interesting characters, like Cassius, Annaleigh's love interest, and some of her younger sisters, especially Verity. Not to mention the stepmother, Morella. However, the book isn't precisely character-driven. The charm of the plotline comes from the gothic setting. The manor, the island, the lighthouse, and the unpredictable weather are like their own characters in the novel.
The island location and their rituals are pretty creative, and the whole mythological story mentions the Gods of Salten made for a fascinating background setup.
I found Annaleigh to be a pretty bland character, but that changed when the last few chapters came rolling. We saw how the traumas she experienced affected her. When she could no longer be sure what was real and what was a dream as her mind unraveled, I legit had goosebumps.
As for what I didn't like – Annaleigh's storyline with Cassius, even though both were great as individuals, I didn't feel their chemistry. However, their romantic lines are among my all-time favorite quotes. Furthermore, I would have appreciated it if the book didn't delve so deep into fantasy when it was doing so well as psychological horror earlier. The abrupt change of genre in the middle of the book made me feel like I was reading two different novels.
Either way, this is one of the best retelling stories ever written, and anyone looking for a creepy, mind-wrecking read should go for it. For the time being, I would be waiting for more of Craig's books.
---
Conclusion
---
Rating: 5 / 5; Our Rating Guide
Recommendation: Hell Yeah!
If you have loved 'All the Stars and Teeth' by Adalyn Grace, 'Remember Me' by Chelsea Bobulski, and 'Gilded Ashes' by Rosamund Hodge, you would absolutely love House of Salt and Sorrows.
Below is the link to buy this fantastic book:
---
About the Author
---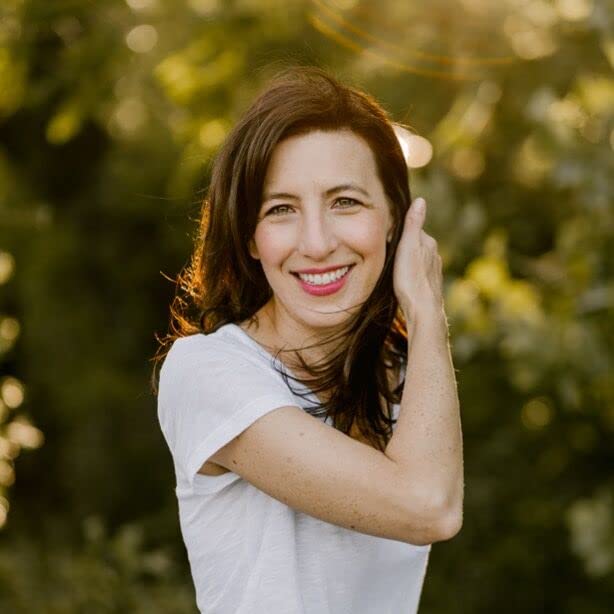 Erin A. Craig is a Newyork Times Bestselling Author. She got her B.F.A. degree from the University of Michigan in Theatre Design and Production. Following that, Erin managed tragic operas with hunchbacks, séances, and murderous clowns, which inspired her to create worlds that were just as creepy. She currently lives in West Michigan with her husband and daughter and has released two novels, House of Salt and Sorrow (2019) and Small Favours (2021), both fantasy, which have done incredibly well in the bestselling section.
Below is the link to buy House of Salt and Sorrows:
Articles you might like:
Videos you might like:
---
Want to send us the book for promotion? Or want space on our blog for advertising? Refer to Promotion & Ads page.
---
Disclosure: All our reviews are honest. Also, some links in this post may be affiliate links, which means we receive a commission if you click a link and purchase something that we recommend.
Have you read House of Salt and Sorrows? What did you like about it? Do comments below. We would love to know.
Subscribe to our newsletter to never miss our updates and book recommendations.
Do follow us on Instagram, Twitter, Pinterest, Youtube, Tumblr, Facebook, and Goodreads.
P.S. If you share it, it will make our day.
Have a great day ahead! 🙂
Happy Reading and Keep Smiling!!!