Shadow and Bone book series is filled with love, comradeship, betrayal, power struggle, and of course magic. In this article, we will be giving a spoiler-free review of this whole series.
---
About Shadow and Bone Triology
---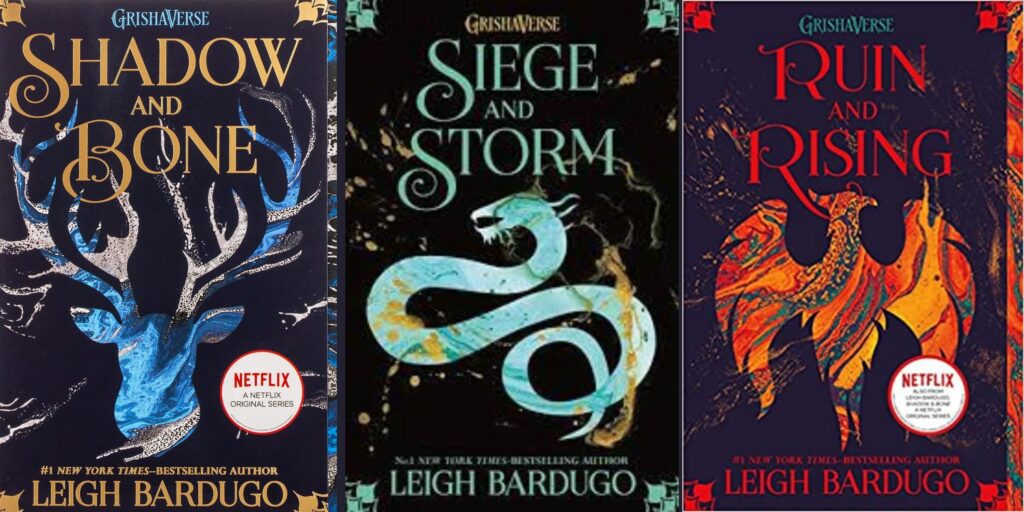 Title: Shadow and Bone
Author: Leigh Bardugo
Genre: Fantasy, Young Adult, Romance, Paranormal
Publisher: Henry Holt & Co.
Type: Series
No. of Books: 3
Books in this series: #1 Shadow and Bone, #2 Siege and Storm, #3 Ruin and Rising
Alina Starkov is a normal girl. Extremely ordinary. But her country isn't, and neither are her powers. When on an excursion to pass through Shadow Fold- the never-ending darkness that swallows anything and everything leads to a tragic disaster, Alina is forced to unleash her dormant powers. And things start to go only downhill from there. Ravka's enemies are closing in on them, the mysterious-charming leader of the second army is obsessing over her powers, and Alina isn't able to differentiate foes from friends. Shadow and Bone's series is the story of Alina as she learns to control her powers and the growing darkness within her, all the while trying to save her country from disappearing. 
---
Review of Shadow and Bone Triology
The world of Grisha's is huge– so huge that merely their descriptions could fill in the three books.
Anyway, the first thing about this trilogy that interested me was its titles, they speak for themselves. And the covers are as well attractive, especially the use of animals on the cover, whose significance and relevance you will later on realize. Both the title and the cover are very relatable to the story.
The first book, Shadow and Bone, is a bit slow, but the plot picks up its pace in the second book, and those twists don't just stop after that. And even though my heart is in tatters after finishing this series, I would still recommend it because the world that Bardugo created is too good to miss on.
Shadow and Bone's book trilogy is mostly written in the first person POV, i.e., of Alina's. And it is mostly in simple language except for some Russian-sounding terms. Furthermore, the characters are all multi-dimensional, and their development is gradual and oh so satisfying.
Each element of the Grishaverse is slowly and wonderfully explained. I would have liked to see more world-building and less love triangle drama, and as well could have done without some characters. But no matter how many flaws it might have, these are the types of books that I always come back to because reading them just once is never enough.
The ending is as well end-matched. Loose ends are tied perfectly by the end of the series, and the ones that were left open are done so in a manner to keep you excited for the next series. As well, the use of humor and suspense (with all those damn cruel cliffhangers at the end of every book) is well-done.
Below is a more detailed summary of all the books in this series. And as well as a review of each book.
---
Shadow and Bone: #1 Shadow and Bone
---
About the Book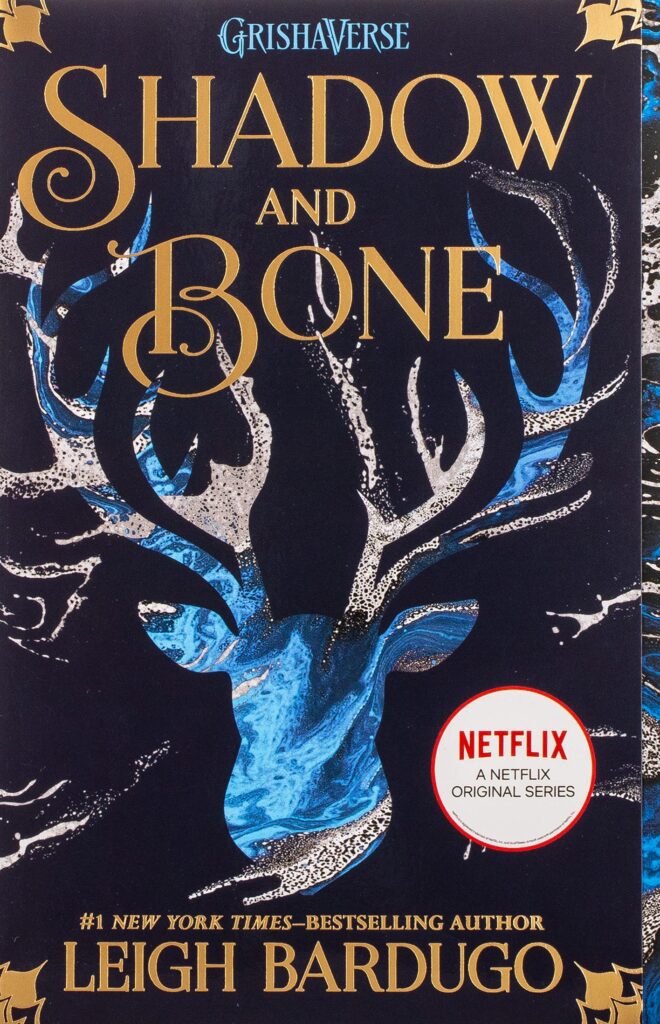 Title: Shadow and Bone
Author: Leigh Bardugo
Publisher: Henry Holt & Co.
Pages: 358
Goodreads Rating: 3.9/5
Surrounded by enemies, the once-great nation of Ravka has been torn in two by the Shadow Fold. Now its fate may rest on the shoulders of one lonely refugee. Alina's special powers make her one of her kind, but when they start bringing to her unwanted attention, she isn't sure she is ready to shoulder that burden- especially not when it starts to get to her head, and she is days away from disappearing within herself. But in this court of lies, everyone is an enemy, and with conspiracies running around the palace and armies, Ravka plunging into the Shadow Fold is the least of Alina's worries. With darkness looming and an entire kingdom depending on her untamed power, Alina will have to confront the secrets of the Grisha and the secrets of her heart.
Mini-Review:
Honestly, not my favorite book in the series, and I almost DNFed it at 30%, but don't you guys do it! Because it picks up in the last few chapters, and the wait is so so worth it. Sure, the romance overshadows the central conflict most of the time, but when it comes around, it's just mind-blowingly. Plus Alina's love line helped her grow and develop as a character, and the Darkling was just so charming that I am willing to forgive those few disappointments.
Rating: 3.5 / 5; Our Rating Guide
Recommendation: Yes, only because you can't read the next amazing books of the series without reading this one.
Buy the 1st book, Shadow and Bone now:
---
Shadow and Bone: #2 Siege and Storm
---
About the Book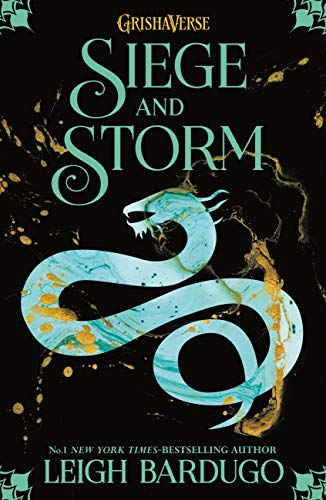 Title: Siege and Strom
Author: Leigh Bardugo
Publisher: Henry Holt & Co.
Pages: 435
Goodreads Rating: 3.9/5
Alina is running from her haunted-dark past and is paranoid about her future. She might be struggling to survive, but at least she has the person she loves. But the monsters of her past are catching up to her, and that too fast. And Alina is forced to return to the country- the one she barely broke away from. In this stunning sequel, Alina is going to learn to fight for her country and herself.
Mini-Review:
Ohhhhh! the spice, the plot twists, and the characters. Alina is a thousand times more interesting than in the first book. Her hunger for power and her growing darkness was dealt with amazingly! Now, this is what I signed up for when I started this series!
Rating: 5 / 5; Our Rating Guide
Recommendation: YES PLEASE!
Buy the 2nd book, Siege and Storm, now:
---
Shadow and Bone: #3 Ruin and Rising
---
About the Book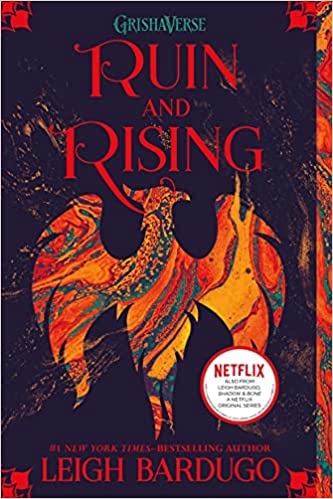 Title: Ruin and Rising
Author: Leigh Bardugo
Publisher: Henry Holt & Co.
Pages: 422
Goodreads Rating: 4/5
Alina is broken. The new king of Ravka rules from his shadow throne- all made of blood and sacrifices. Capital is ruined. But, Alina's will is burning brighter than ever. And her desire to destroy the throne is taking her deeper into the darkness. But as she learns more about the secrets of her past, she would have to decide if saving the world is worth it after all?
Mini-Review:
I was devastated after the series ended. A very satisfying conclusion to the series! Amazing writing style, especially in the middle half of the book.
Rating: 4 / 5; Our Rating Guide
Recommendation: Absolutely!
Buy the 3rd book, Ruin and Rising now:
---
Conclusion of Shadow and Bone
---
Rating: 4 / 5; Our Rating Guide
Recommendation: Definitely!! I honestly want to acquire a memory loss so that I can rediscover this series.
This series is similar to A Court Of Thornes And Roses by Sarah J. Mass, and The Folk Of Air series by Holly Black – all with enormous world-building and court politics.
Buy the Shadow and Bone Trilogy (box-set) now:
---
About the Author
---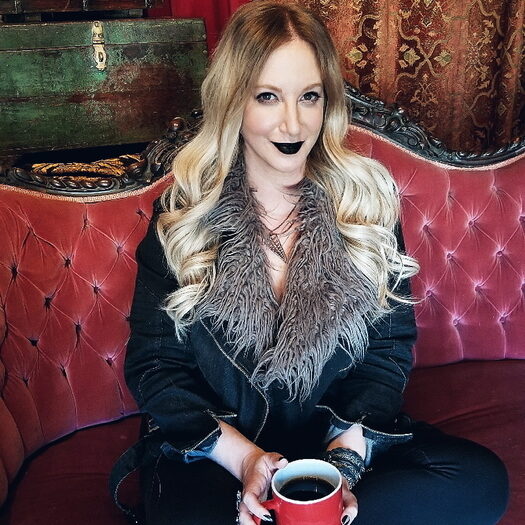 Leigh Bardugo is an Israeli-American fantasy novelist. Born in 1975 in Jerusalem, Israel, and was raised by her grandparents in Los Angeles, California, US. She graduated from Yale University with an English degree in 1997 and worked as a copywriter, journalist, and make-up and special effects artist before turning to write novels. She is best known for her young adult Grishaverse novels. Her most famous book series, Shadow and Bone and Six of Crows got a Netflix adaptation in 2021 and has also been praised for her paranormal fantasy novel Ninth House (2019). Bardugo received the 'Inkpot Award' in 2019. And is currently the #1 New York Times bestselling author of fantasy novels.
---
Buy the Shadow and Bone Trilogy (box-set) now:
Articles you might like:
Videos you might like:
---
Want to send us the book for promotion? Or want space on our blog for advertising? Refer to Promotion & Ads page.
---
Disclosure: All our reviews are honest. Also, some links in this post are affiliate links, which means we receive a commission if you click a link and purchase something that we recommended.
Your favorite fantasy book? Do comment below. We would love to know your favorite one.
Subscribe to our newsletter to never miss our updates and book recommendation
Do follow us on Instagram, Twitter, Pinterest, Youtube, Facebook, and Goodreads to know more about us.
P.S. If you share it, it will make our day.
Have a great day ahead! 🙂
Happy Reading! Keep Smiling!