Looking For Alaska is a beautiful tale of young love and loss. In this article, we have given a spoiler-free book review of Looking For Alaska.
---
About Looking For Alaska
---
Title: Looking For Alaska
Author: John Green
Genre: Young adult fiction, Romance
Publisher: Dutton Juvenile
Type: Standalone
Pages: 297
Goodreads rating: 4 / 5
Miles Halter is a nerdy Florida teen who has an unusual obsession with learning famous dead people's last words. When he starts at Culver Creek Preparatory High School in Alabama, he meets the beautiful and enchanting Alaska Young. Miles' life which was previously one big non-event becomes thrilling as Alaska draws him into her reckless and unstable world. Along the way, Miles loses his heart irrevocably to Alaska and life can never be the same for either of them.
---
Book Review of Looking For Alaska
---
Wondering what to do on a four-hour train ride, I bought this book from the station bookstore. Believe me, when I say, I finished the book on the four-hour train journey. That's how captivating I found it.
You don't expect young adult fiction to be philosophical but that is the unique quality of John Green's writing. With Miles' obsession with the last words of dead famous people, John Green begins the conversation on mortality. Miles is on his way to seek a 'Great Perhaps' as François Rabelais' last words, and by the end of the book, the reader would want to follow in Miles' footsteps to seek it too.
I liked John Green's characters. They are vividly described and therefore, their choices make sense. The protagonist, Miles, is a character that the readers might find relatable, at least I did. His uneventful life is mundane and boring, therefore, when he meets the chaotic, unstable, but gorgeous Alaska, it is natural that he is drawn to her.
"If people were rain, I was drizzle and she was a hurricane."

 Looking For Alaska
The book is divided into two parts- Before and After. The readers know from the beginning that a major incident is coming that would change the lives of all the characters, but it's still heartbreaking when it finally happens. Green's writing successfully creates the intrigue that makes it difficult for the reader to put down the book.
This book, Looking For Alaska was John Green's first novel and it is a great one for a debut. It has all the elements of a young adult novel, young love, and teenage friendships. It reminded me of my own teenage years. John Green follows a trope where everything seems fine until it's not. The incident that Green prepares you for since the beginning would still come as a shock to you.
"Thomas Edison's last words were, 'It's very beautiful over there.' I don't know where there is, but I know it's somewhere, and I hope it's beautiful."

Looking For Alaska
Overall, Looking For Alaska is a short book and you can finish it in one go if you want. The Before part of the book is breezy and light but the After part gets dramatic and dark. It's still a very captivating read, sprinkled with a heavy dose of philosophy, something that is so unique to John Green's writing.
---
---
Conclusion
Rating: 4 / 5 ; Our Rating Guide
Recommendation: Absolutely try it!
If you are a fan of  The Fault In Our Stars and Nicholas Sparks books, you would definitely love Looking For Alaska. Pick it up if you are looking for a light read.
If you want to read the book, click on the link below:
---
About the Author
---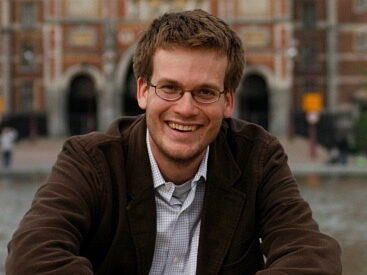 John Michael Green is an American award-winning author. He has been the Number One New York Times bestselling author and has won many accolades including the Printz Medal, a Printz Honour, and the Edgar Award. His most popular book is The Fault In Our Stars. His other books include Paper Towns, Let It Snow, An Abundance Of Katherines, Will Grayson, and Turtles All The Way Down. John Green is also a YouTube content creator.
---
Below is the link to buy Looking For Alaska:
Articles you might like:
Videos you might like:
---
Want to send us the book for promotion? Or want space on our blog for advertising? Refer to Promotion & Ads page.
---
Disclosure: All our reviews are honest. Also, some links in this post may be affiliate links, which means we receive a commission if you click a link and purchase something that we recommend.
Did you read this book? What do you like about it? Do comments below. We would love to know
Subscribe to our newsletter to never miss our updates and book recommendations.
Do follow us on Instagram, Twitter, Pinterest, Youtube, Tumblr, Facebook, and Goodreads.
P.S. If you share it, it will make our day.
Have a great day ahead! 🙂
Happy Reading and Keep Smiling!!!