This series tells a wonderful story of family, friendship, and love. In this review of Girl Online, we have mentioned what we liked about this series. And also a bonus, we have given our favorite quote from each of the books in the series.
---
About Girl Online Series
---

Title: Girl Online
Author: Zoe Sugg
Genre: YA, Romance, Mental Health
Publisher: Keywords Press
Type: Series
No. of books in it: 3
Order of Books: #1 Girl Online #2 On Tour #3 Going Solo
This series, Girl Online is a trilogy, which means, there are three books in this series. The first book is Girl Online, which is followed by Girl Online: On Tour, and the last part is Girl Online: Going Solo.
So Penny, the main character, blogs about school dramas, boys, her whirlwind family, and the panic attacks she's suffered from lately under the alias of GirlOnline. Her mother has landed a big gig in New York. So when her panic attacks go from bad to worse, her family takes her away to New York to have a kind of vacation. It's also the place where she meets the gorgeous Noah. They both find themselves falling in love with each other. But, Noah has a secret that may very well break her heart and her fake identity of GirlOnline. This series takes us through this journey of heartbreak, second chances, friendship, love, and family.
If you liked Eleanor and Park, The Accidental Text, It happened in Nashville, Love Cliches, or any other book like this, then you might like this book too.
---
Review of Girl Online Series
---
Any YA romance lover is going to love this series. It's just amazing and beautiful! The story is very well written and sucks the reader immediately into its world.
This series, Girl Online, is a beautiful romance story. And my favorite thing about it is how the author addressed both the LGBTQ+ community and mental health in this series. LGBTQ+ via the help of Elliot, Penny's best friend, and mental health issues via Penny, the main character herself.
The author has done an amazing job of choosing the titles and covers for this series. They are relatable, beautiful, eye-catchy, and apt to what is inside the books. I loved them a lot. In fact, they were what made me read the book.
The plot was very interesting. It kept me hooked on the story. I had finished it in about five days when normally I take about two weeks to finish a trilogy. There were lots of things that I didn't see coming in this book. The pace was good. It was neither too fast nor too slow.
And don't let me get started on characters. They were all so amazing, especially Elliot, penny's best friend. He was my favorite character from the whole book. The character count was also perfect. They were not too many that you will forget their names nor too less.
The writing style of this book was amazing. It was easy to read and kept the reader engaged. It was one of my favorite parts of the book.
And my favorite part of this book is that it was not just a romance book, it gave some amazing life lessons and advice in a fun and light way. It told us that self-care is important and just take our time.
---
#1 Girl Online Review
---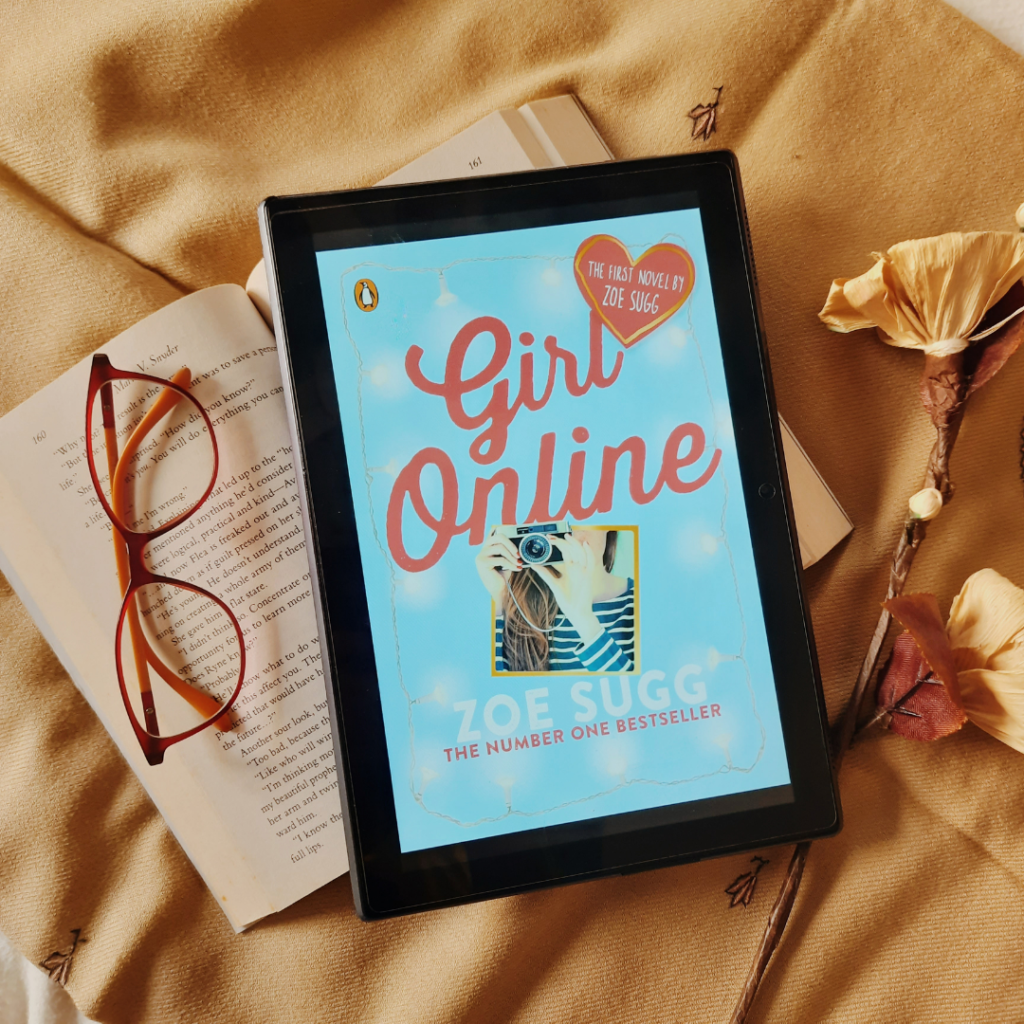 Pages: 352
Publisher: Keywords Press
Goodreads Rating: 3.6 / 5
This is the first book in this series.
Okay, so what should I tell you about this book? It was just so AWESOME!!! It really set the mood for the whole series. And all the other books were as awesome as this one.
I had entered this world very easily. And I just knew that this series was going to be my favorite after I had read its first paragraph.
This is my favorite quote from this book. And I loved it so much. It encouraged us to face our fears and not let them stop us from doing things.
"Sometimes you have to face up to your fears to realize that they aren't actually real."

― Zoe Sugg, Girl Online
Buy 1st book in the series, Girl Online now:
---
#2 On Tour Review
---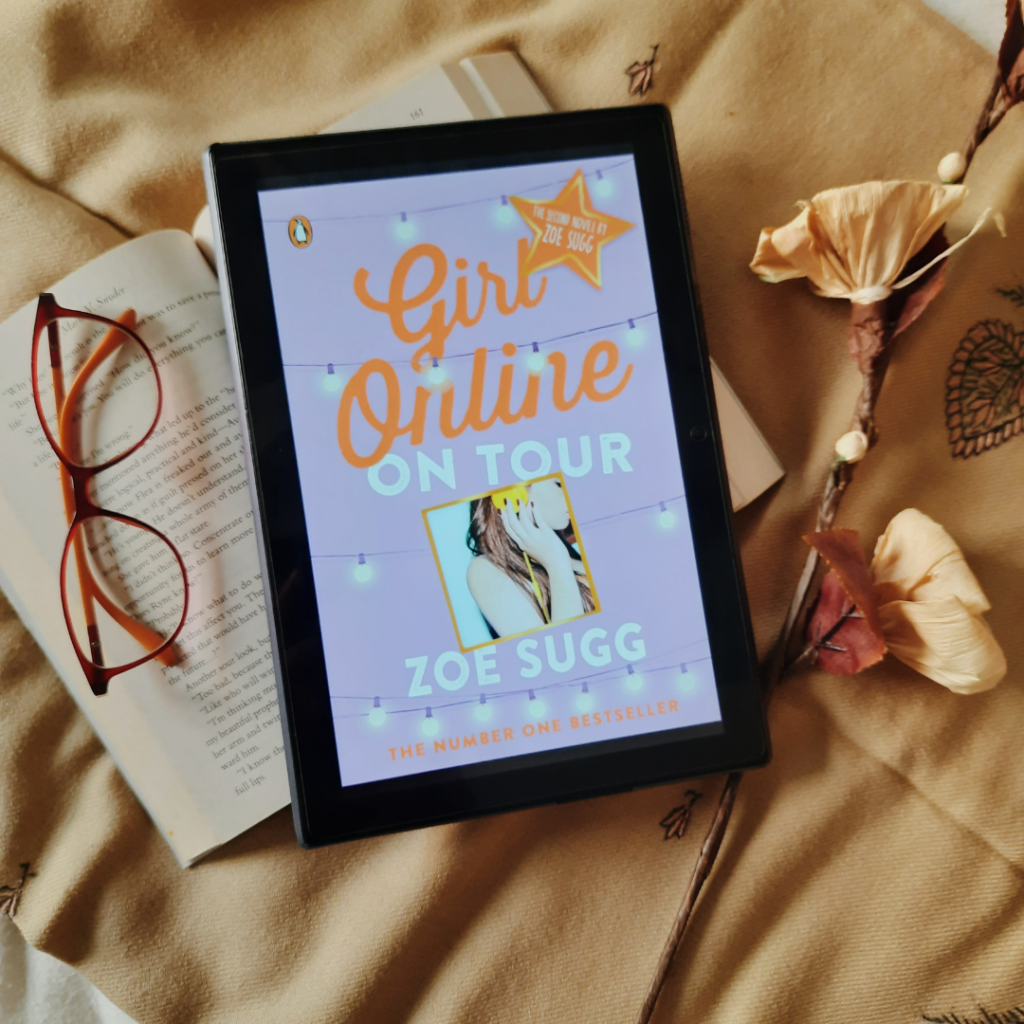 Pages: 352
Publisher: Keywords Press
Goodreads Rating: 3.8 / 5
This is the second book in the series and my favorite too.😁
The author addressed some very important things in this book like standing up for yourself, not letting anyone push you down, and also cutting away toxic people.
It was a 5 star read for me. And it really built excitement for the next book. And fortunately, I didn't have to wait long to read the next one.😄
This is one of my favorite quotes from this book: 👇
"If there is something in life that you really want to do, then do it. You'll only ever live this day once in your lifetime, so start now."

― Zoe Sugg, On Tour
Buy 2nd book in the series, Girl Online: On Tour now:
---
#3 Going Solo Review
---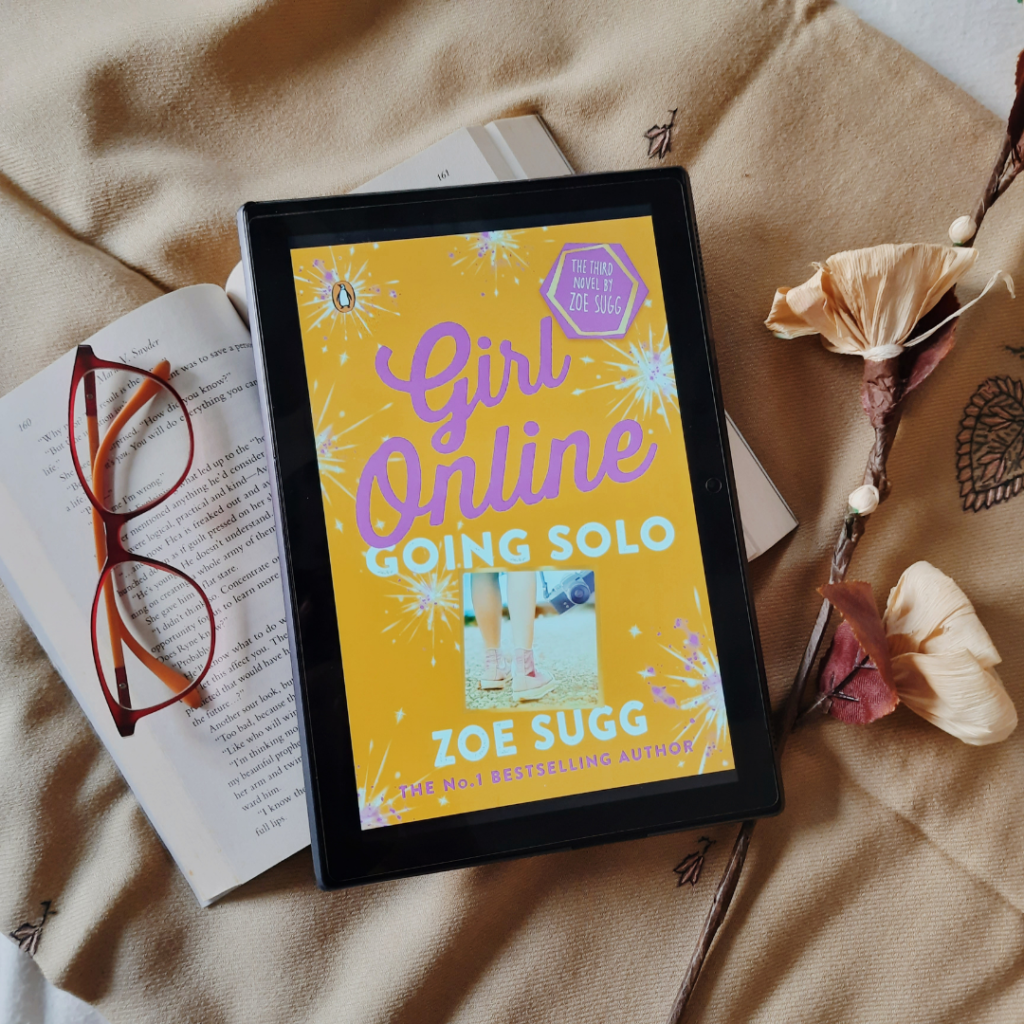 Pages: 327
Publisher: Penguin Books
Goodreads Rating: 3.8 / 5
I was very excited to read this book after reading the previous book. And this one definitely lived up to the expectations I had from it. It was soo FABULOUS. I was in love with it. And I don't think there could have been any better ending for this series.
So this book is also definitely a 5-star read.
This is my favorite quote from Going Solo.👇
"I think the main thing that helped make everything better was choosing to work on me before anyone else."

― Zoe Sugg, Going Solo
Buy 3rd book in the series, Girl Online: Going Solo now:
---
The Girl Online Review Conclusion
---
Recommendation: Definitely yes!!!
Rating: 5 / 5; Our Rating Guide
Girl Online is definitely a fun read for those who like YA romances or are looking for some YA romances.
Buy Girl Online series (box-set) now:
---
About the Author
---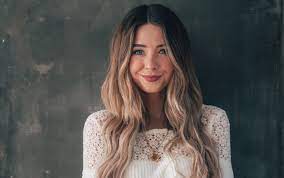 Zoe Elizabeth Sugg is an English fashion and beauty guru and internet personality. She is best known by her fans and viewers on YouTube as Zoella. Also, she has a secondary channel, MoreZoella, which is primarily for her vlogs. She has collaborated with a myriad of other YouTubers as well as appeared in numerous magazines and won a Teen Choice Award.
---
Below is the link to buy Girl Online Series :
Articles you might like:
Videos you might like:
---
Are you an author or a publisher? If yes, then you must check our services for promotions and marketing. They will undoubtedly benefit you.
---
Disclosure: All our reviews are honest. Also, there are some affiliate links. If you click on these links and buy the book, we will receive a small commission (at no additional cost to you). Thanks in advance!
Which is your favorite romance book? Do comment below. We would love to know your favorite one.
Subscribe to our newsletter to never miss our updates and book recommendation.
Do follow us on Instagram, Twitter, Pinterest, Youtube, Facebook, and Goodreads to know more about us.
P.S. If you share it, it will make our day.
Have a great day ahead!😊
Happy Reading and Keep Smiling!!