This retelling of Circe, a minor Greek God, is a fun read. In this book review of Circe, we have mentioned what we liked and what we didn't like about this book.
---
About Circe
---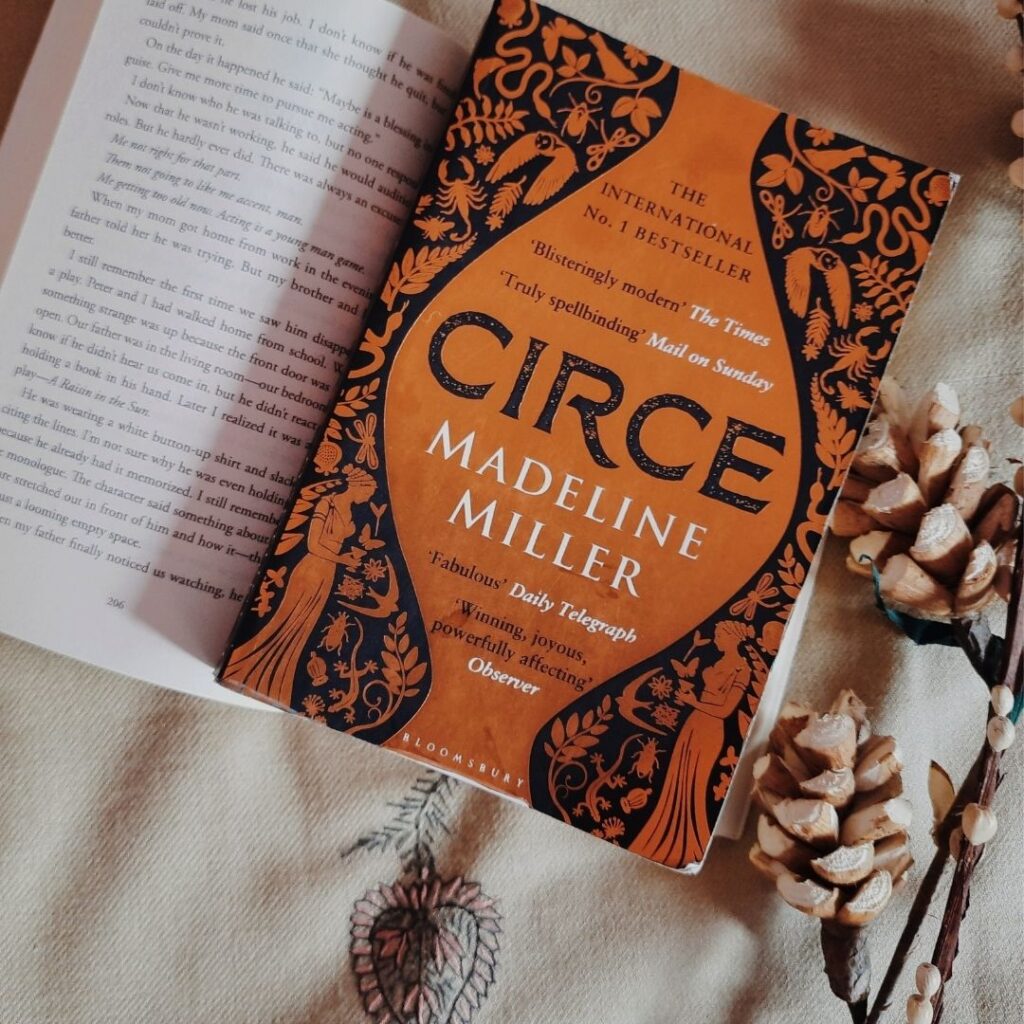 Title: Circe
Author: Madeline Miller
Genre: Greek Mythology, Fantasy
Publisher: Bloomsbury Publishing
Type: Standalone
Pages: 333
Goodreads rating: 4.2 / 5
Circe is a strange child – not powerful and terrible, like her father, nor gorgeous and mercenary like her mother. But she has a power of her own – witchcraft. And when this power of hers threatens the Gods, she is exiled to an island called Aiaia. And then there she develops her skills here and tames wild beasts. You will find this book to be full of witchy magic, power-hungry people, love, loss, and drama.
---
Book Review of Circe
---
I had seen many of my bookstagram friends recommending this book. And also this book, Circe was on my to-be-read list for a long time, so I decided to give it a try and bought it.
The very first thing that I saw was its cover. It was soo beautiful!!! It is one of my favorite covers. And I found the title 'Circe' also to be very apt and relatable to the book. It exactly tells us what this book is going to be about. It's short, sweet, and eye-catchy.
The writing style of this book is also very good. I liked, no wait, loved how Madeline wrote the book. My favorite thing about it was how descriptive she was. Imagining scenes happening in the book were so effortless. I also loved how she had written all the thoughts of Circe. They were all very clear and easily understood.
The starting and the ending of this book were also good. In the start, it took a bit of time to pick up, but then once it catches your attention it is fun to read. The ending was also very unexpected and I didn't see it coming at all. I loved how it took me by surprise.
The plot at the starting of the book was good but then near the middle, it just wasn't that good. I felt that there was no mystery or suspense present there. I was about to keep the book, but then still continued reading. It took me more than 2 weeks to finish just a 300 pages book.
The world-building of this book was okay. It was not bad, but it was not great either. I felt like it could have been a bit more interesting.
The character development in this book was okay too. I didn't like the main character of this book, Circe much. I had high expectations from her as I had heard people call her badass and amazing and just awesome. But I didn't find so. Also, too many characters were introduced which I didn't like. It was difficult to remember all the names and what their roles were. Overall I didn't like the characterization aspect of the book.
---
Conclusion
---
Rating: 3 / 5 Our Rating Guide
Recommendation: Can give it a try!
If you have read Song of Achilles, Norse Mythology, Percy Jackson's Greek Heroes, or any other book like that, then you might like this book too.
---
About the Author
---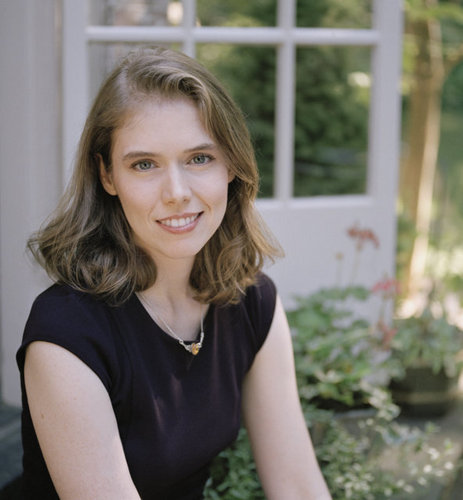 Madeline Miller attended Brown University, where she earned her BA and MA in Classics. She has taught and tutored Latin, Greek, and Shakespeare to high school students for over fifteen years. Miller's novels have been translated into over twenty-five languages. She is also the author of The Song of Achilles which has won the Orange Prize for fiction 2012 and an instant New York Times Bestseller.
---
Below is the link to buy the book:
Articles you might like:
Videos you might like:
---
Are you an author or a publisher? If yes, then you must check our services for promotions and marketing. They will undoubtedly benefit you.
---
Disclosure: All our reviews are honest. Also, some links in this post are affiliate links, which means we receive a commission if you click a link and purchase something that we recommended.
Have you read any book in the mythology genre? Do comment below. We would love to know your favorite one.
Subscribe to our newsletter to never miss our updates and book recommendation
Do follow us on Instagram, Twitter, Pinterest, Youtube, Facebook, and Goodreads to know more about us.
P.S. If you share it, it will make our day.
Have a great day ahead! 🙂
Happy Reading! Keep Smiling!