A Thousand Splendid Suns is an awesome book! It is a story of an unforgiving time, an unlikely friendship, and an indestructible love. In this review of A Thousand Splendid Suns, we have mentioned a few of our favorite quotes from the book.
---
---
About A Thousand Splendid Suns
---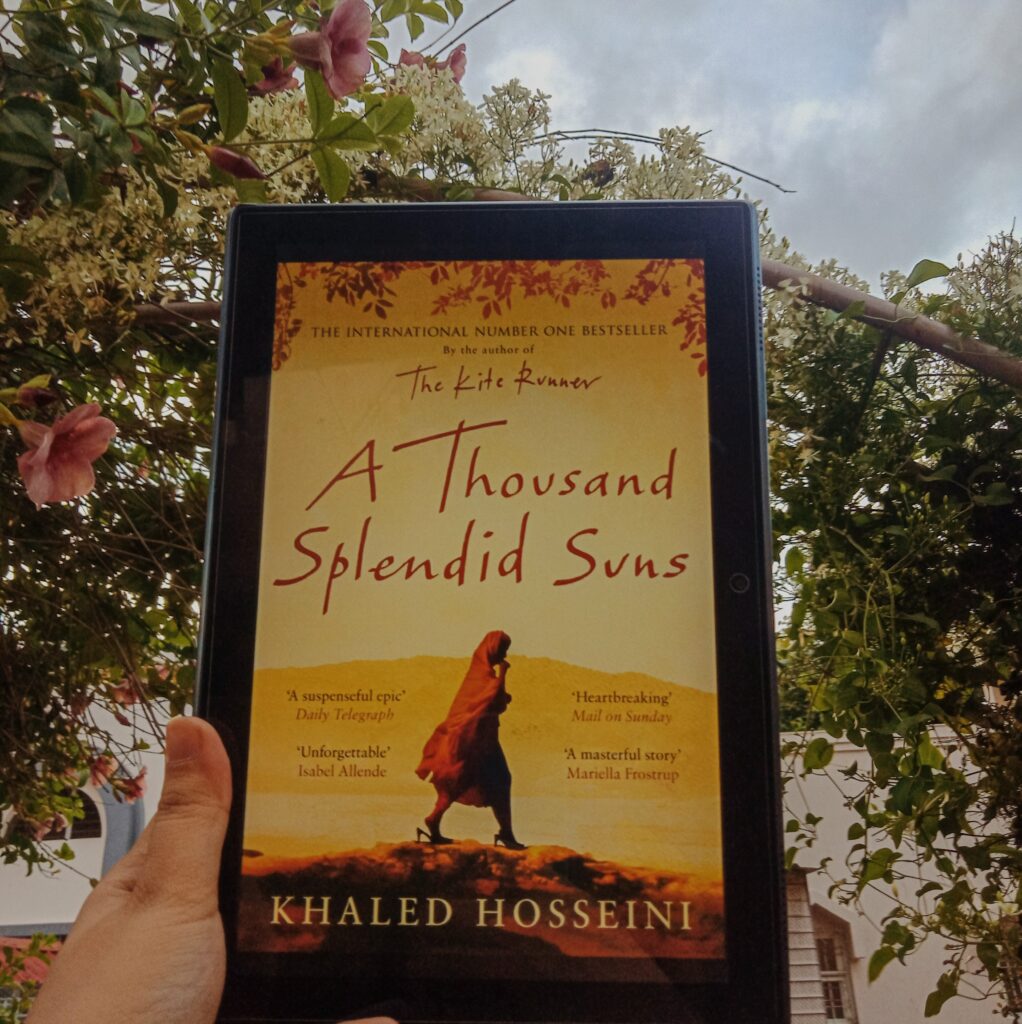 Title: A Thousand Splendid Suns
Author: Khaled Hosseini
Genre: Domestic Fiction
Publisher: Bloomsbury Publishing
Pages: 162
This book, A Thousand Splendid Suns, portrays the lives of people in Afghanistan; especially the women. It tells us about 30 years of Afghan history. And this story is about two women, Mariam and Laila who are born decades apart. But then, they both are bought together by war, loss, and fate. And, it is their story of surviving through Russian invasions and Taliban rule in Afghanistan. This book is an amazing story of unforgettable and unforgiving times.
*This book has mentions war, abuse, and violence. It might be triggering for some readers.
---
A Thousand Splendid Suns Book Review
---
I have heard a lot about Khaled Hosseini's books on Instagram. They are quite famous among book-lovers. And now that I have read it, I can definitely say that it is an awesome book.
The most amazing thing about this book is the blending of the stories of two completely different generations. It is very hard to blend stories of different generations, especially when they are nearly 30 years apart. But the author does it soo flawlessly and that is amazing.
Starting with the cover and the title of the book, they both are attractive and relatable to what is happening in the book.
Then, moving on to the authors' writing style. The writing style of Khaled Hosseini is different. What he does is, he leaves a part of the plot on a cliffhanger. And it's up to readers' imagination to interpret what happened. But then, as the reader moves ahead, they notice that he has been leaving small hints as to what actually happened. And, that makes his style interesting and curious. Not many authors can carry out this kind of style. But he carries it out well without making the reader feel like there are loose ends that need to be tied.
And, then the plot. In the start, the author tells us about Mariam's early life. This part is difficult to understand and hard to relate to. But then, as the story moves ahead, it becomes clear. Wished the author had made Mariam's early life easy to understand by giving a relatable overview of her background. Except that, the plot is really interesting and you can understand what is happening perfectly.
" But, mostly, Mariam is in Laila's own heart, where she shines with the bursting radiance of a thousand suns."

– A Thousand Splendid Suns
And then, moving on to the important aspect of the book; characters. Both characters, Mariam and Laila were beautifully described, except for Mariam's early life. They both grew very wonderfully throughout the book. It was amazing to watch them grow.
The pace of the book was also really good. It was neither too fast nor too slow.
Overall, A Thousand Splendid Suns is a heart-touching and heart-warming story. It is rare to find books like this one, whose story will stay in your heart forever. And this book is surely one of them.
This book is similar to The Book Thief, The Kite Runner, and Island of Thousand Mirrors. If you have read any of these books and liked them, then you might like this one too.
---
Conclusion
Recommendation: Yes absolutely!
Rating: 4 / 5, Our Rating Guide
A Thousand Splendid Suns is a wonderful mix of reality and fiction. And is a must-read at least once in a lifetime.
Buy A Thousand Splendid Suns now:
---
About the Author
---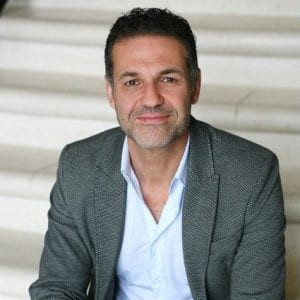 Khaled Hosseini was born in Kabul, Afghanistan, and moved to the United States in 1980. He is the author of the New York Times bestsellers The Kite Runner, A Thousand Splendid Suns, and And the Mountains Echoed. Hosseini is also a U.S. Goodwill Envoy to the UNHCR, the UN Refugee Agency, and the founder of The Khaled Hosseini Foundation, a nonprofit that provides humanitarian assistance to the people of Afghanistan. Visit him at https://khaledhosseini.com. You can also find him on Facebook, Twitter, and Instagram.
---
Below is the link to buy the book:
Articles you might like:
Videos you might like:
---
Want to send us the book for promotion? Or want space on our blog for advertising? Refer to Promotion & Ads page.
---
Disclosure: All our reviews are honest. Also, some links in this post may be affiliate links, which means we may receive a commission if you click a link and purchase something that we recommend.
Which is your favorite fiction book? Do comment below. We would love to know your favorite one.
Subscribe to our newsletter to never miss our updates and book recommendations.
Do follow us on Instagram, Twitter, Pinterest, Youtube, Facebook, and Goodreads to know more about us.
P.S. If you share it, it will make our day.
Have a nice day ahead!😊
Happy reading!! Keep smiling!!