A story about confusion, love, grief, mental trauma, and mental health, Norwegian Wood by Haruki Murakami is one of the most popular books by Haruki Murakami. This article tells you why you should (or should not) read this literary masterpiece.
---
About Norwegian Wood by Haruki Murakami
---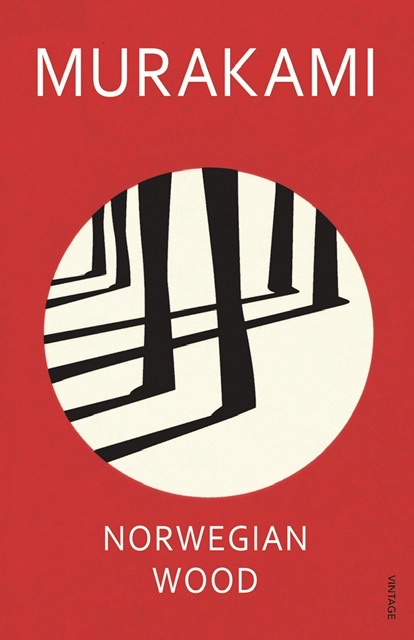 Title: Norwegian Wood
Author: Haruki Murakami
Translated by: Jay Rubin
Genre: Cultural, Romance, Contemporary, Adult
Publisher: Vintage Books
Type: Standalone
Pages: 296
Goodreads rating: 4/5
Toru Watanabe is an average Tokyo college student who isn't sure about his life's direction. He gradually develops feelings for his friend Naoko. However, their relationship is shadowed by the reminiscent of their other friend's (Naoko's ex-boyfriend) suicide years ago. As Naoko delves deeper into depression and retreats further within herself, Toru starts to form a bond with the outgoing and lively Midori Kobayashi. Set in the 1960s-1970s period during the students' movement, Norwegian Wood by Haruki Murakami deals with the darker themes about grief and traumas, while following Toru with his coming-of-age love story.
Trigger Warnings: Death, suicide, trauma, mental health.
---
Book Review of Norwegian Wood by Haruki Murakami
---
Gotta be honest, I never heard of Haruki Murakami before. However, my literary club recommended this book for a discussion date, so I had to read it. However, I am unsure if it was the right decision to make because my feelings for this book have remained mixed for a long time, and I can't see it changing anytime soon.
The book cover isn't anything to write about, though I do like how the shadows run parallel to each other instead of intersecting. But I do like Murakami's choice of title. Norwegian Wood is one of the best evergreen Beatles songs, and I love what the song represents. Also, the book's original title, 'Noruwei no Mori', is an interesting play on words that play an important role in the plot progression.
Speaking of plot and setting, I liked the civil unrest backdrop that ultimately led to the student movement. On the other hand, the romance was a huge mess, but maybe that's my dissatisfaction because of the characters.
And speaking of characters…Now, do I like Watanabe or not? As a protagonist, we rarely find a character who is so flawed. But while I would have liked this kind of character in some other book, he did nothing for me in this one. Probably because he didn't really do anything. Throughout the book, he only plays as a narrator. We got his thoughts and viewpoints, but we never saw him actively making an effort over anything in his life, especially not with his relationships. 
The writing was the best part, to be honest. Murakami's prose had both – technique and emotions. Jay Rubin also did a great job translating this book. Though, yeah, I didn't really like the way traumas were dealt with. But again, this book was written in 1987, and people weren't as aware of mental health as they are now.
"Only the Dead stay seventeen forever."

Haruki Murakami
Though the book could have done more with its political background, I agree that it wasn't the central concept for the plot. Overall, I liked the book enough to recommend it to others, but not enough for me to return to it. Oh, and a friendly suggestion – if you are reading Murakami up for the first time, don't start with this book. It might be one of his most famous books, but it's not exactly one of his best works.
---
Conclusion
---
Rating: 3 / 5 Our Rating Guide
Recommendation: Would recommend it, but it might not be for everyone. Be careful with the trigger warnings.
If you liked The Wind-up Bird Chronicle (a masterpiece, honestly) by Haruki Murakami or the classic The Great Gatsby by F. Scott Fitzgerald, this book might be up your alley.
Buy Norwegian Wood Now:
---
About the Author
---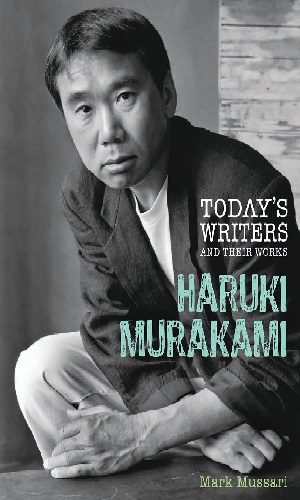 Haruki Murakami is a famous contemporary Japanese writer and translator whose works are heavily influenced by western culture. He studied drama at Waseda University in Tokyo, and his first job was at a record store. His works have been bestsellers in Japan and internationally and translated into around 50 languages. His notable works include Norwegian Wood (1987), The Wind-up Bird Chronicle (1985), and Kafka on the Shore (2002). As a classical music fan, he often incorporates elements of music into his novels.
Below is the link to buy Norwegian Wood:
Articles you will enjoy:
Videos you might like:
---
Want to send us the book for promotion? Or want space on our blog for advertising? Refer to Promotion & Ads page.
---
Disclosure: Book Review of Norwegian wood by Haruki Murakami is honest. Also, some links in this post may be affiliate links, which means we receive a commission if you click a link and purchase something that we recommend.
Subscribe to our newsletter to never miss our updates and book recommendations
Which is your favorite fiction book? Do comment below. We would love to know your favorite one.
Do follow us on Instagram, Twitter, Pinterest, Youtube, Facebook, and Goodreads.
P.S. If you share it, it will make our day.
Happy Reading and Keep Smiling!!