If you are into books, you surely might have heard about Kindle.
And now that you are here means that you are looking to purchase kindle unlimited. And you want a review and honest personal opinion regarding if purchasing kindle unlimited is worth it or not.
Worry not!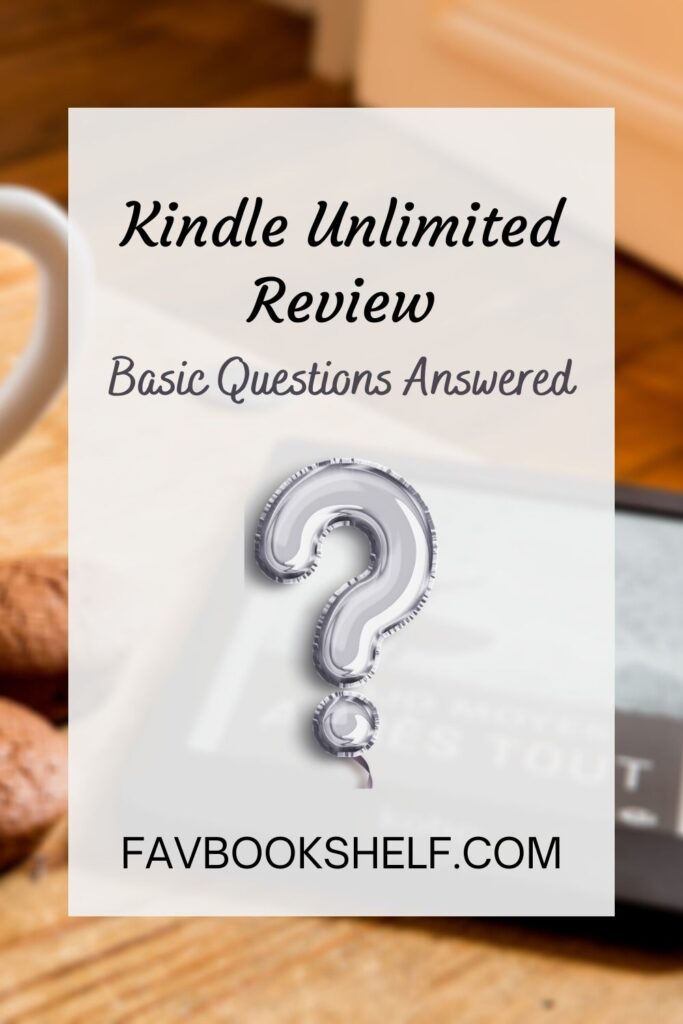 This is our story:
We subscribed to Kindle Unlimited this year. Before kindle, we used to read books on Anybooks platform. But as the experience on the platform degraded, we decided to switch to a different platform. We had heard about kindle unlimited from our booksta friends, so we wanted to check it out. We subscribed to a free plan and indeed we enjoyed it a lot. So, we then decided to subscribe to just a one-month plan. Thought we would run out of reading books we enjoyed by the end of one month. But that never happened. And Now, after subscribing to a one-month plan for 3 months consecutively, we have decided to switch to the yearly plan. (HAHA!! Don't judge!!!).
And we know many of you are in a situation like us, thinking if it is really worth or not subscribing to Kindle Unlimited. Is it worth spending $9.99 on it or not? Which plans are available, and which is going to work best for me? And many other questions…
Don't worry, we will answer all your questions today.
So, let's start it.
---
Basic Questions Answered
---
#1 What is Kindle Unlimited?
---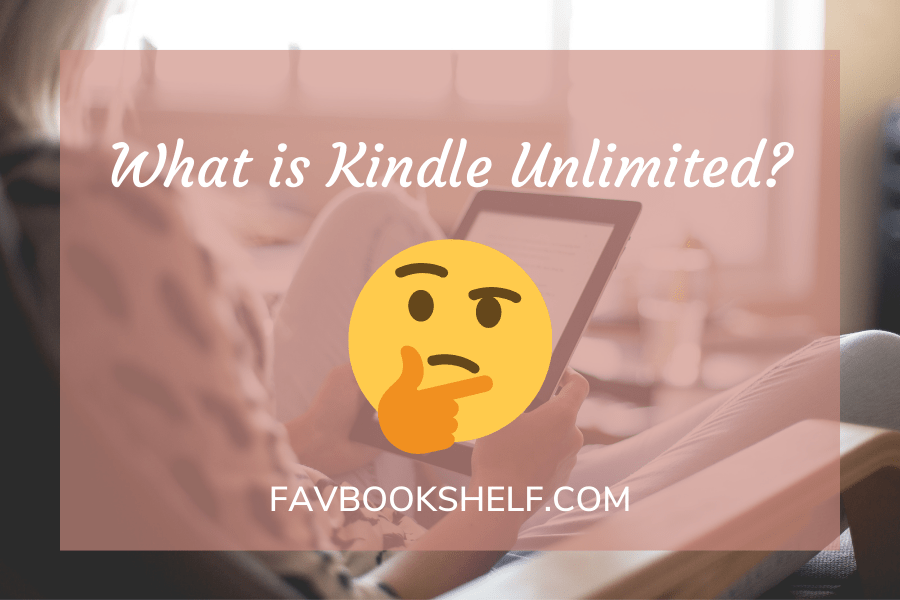 Kindle Unlimited is a service provided by Amazon Kindle, which lets you buy books from over one million e-books and audiobooks, all available at an affordable price.
---
#2 Which types of books are available on Kindle Unlimited?
---
Kindle Unlimited has a wide variety of books available.
In fiction, mostly provides fantasy, romance, mystery, thriller, and suspense. As I'm a huge fantasy reader, I've found it quite useful in saving my money.😁
In non-fiction, it has a good collection of self-help, biographies, and memoirs. It also has a huge collection of comics and graphic novels.
---
#3 Kindle Unlimited is most suitable for which age group?
---
Kindle Unlimited has a large collection of books for its readers. Most of the books are aimed at children from about six years to adults about fifty years. Teens and Young Adults are the most to have fun with Kindle Unlimited.
---
#4 Does it provide a free trial?
---
Yes, Kindle Unlimited provides a 30-day free trial.
In the free trial, you can browse through the books collection and see if there are the types of books you enjoy. And then as well decide if subscribing to Kindle Unlimited will be worth it or not.
---
#5 Do you need a kindle tablet to subscribe to kindle?
---
No, a kindle reader is not essential.
It doesn't matter if you have Kindle E-reader or not. You just have to download the kindle app on the device you are using. It can be android or iOS or your tablet, it doesn't matter.
Just sign in to your Amazon account in the Kindle app and pay for the subscription and done. You will have access to the Kindle Unlimited Books.
---
#6 How to sign-up to Kindle Unlimited?
---
It is fairly easy to subscribe to Kindle Unlimited.
You only have to sign in from your amazon account and then go to Kindle E-readers & Books.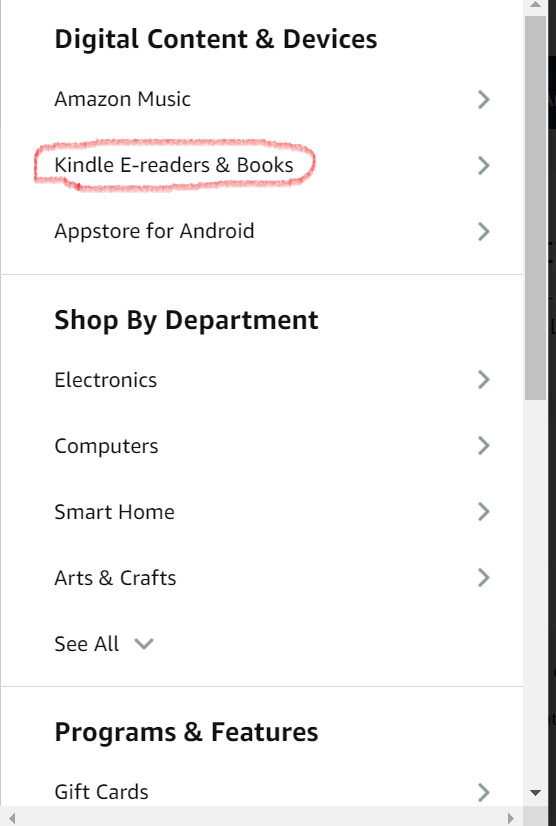 Then select Kindle Unlimited and click on Join Kindle Unlimited.

And then from there you just have to choose the plan you want.
Probably, as you are just signing up, that means you will be eligible for a free trial. So click for a free- trial.
And boom, you are signed up.
---
#7 Which language books are available on kindle unlimited?
---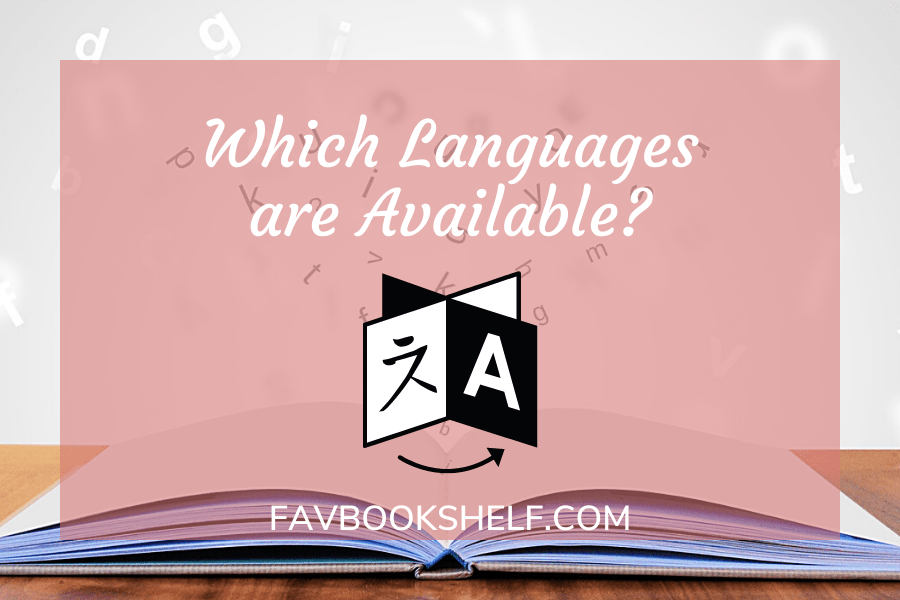 Along with English, Kindle Unlimited supports books from regional languages too.
---
#8 What are the plans available in Kindle Unlimited?
---
Kindle Unlimited has monthly plans as well as yearly plans.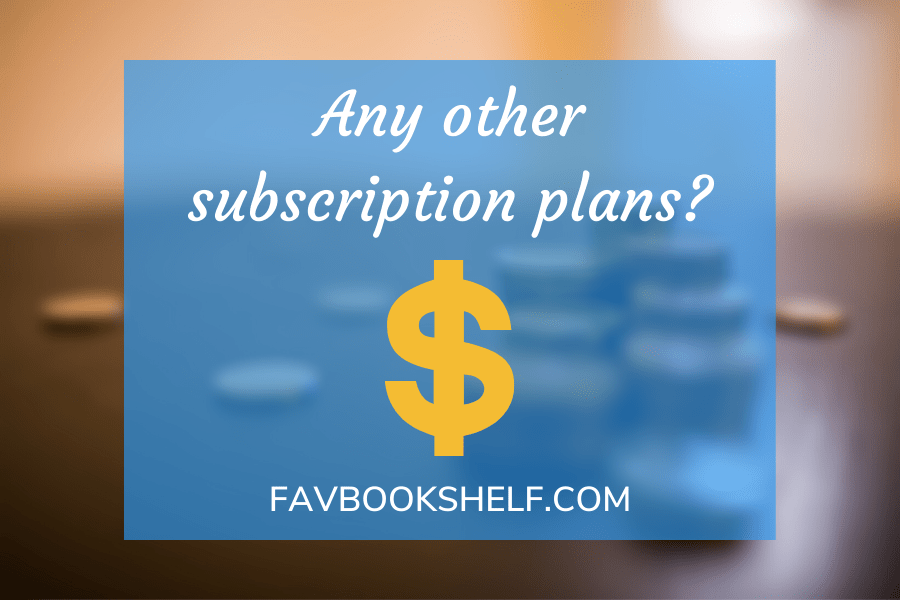 There is a one-month plan which costs $9.99. Then, there is a three-month plan, a six-month plan, and a whole year plan. You can choose any one plan to continue with Kindle Unlimited.
There are discounts on them continuously coming and going. So make sure to catch them.
Check out more about the plans here.
---
#9 Is Kindle Unlimited free for Prime Members?
---
No, Kindle Unlimited is NOT free for those who have subscribed to Amazon Prime.
Though, there is another reading service that IS free for Prime members. It is called Prime Reading. Its collection is far smaller than that of Unlimited. And most of the books included in it are available on Kindle Unlimited. So, I would suggest buying Kindle Unlimited only, if you want to buy.
---
#10 How do you know which books are available on Kindle Unlimited?
---
You will either see "kindleunlimited" written below the title of the book and above its price or above the cover of the book. And, that is how you will know.
An example is given below in the picture. And as you can see below the rating and the reviews of the book, you have the "kindleunlimited" tag there.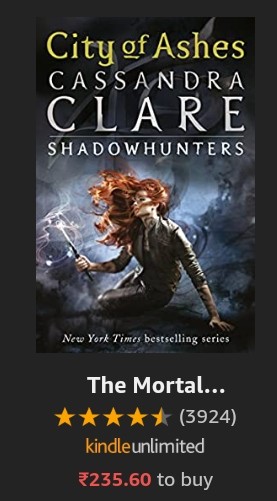 ---
#11 How to buy a book available on Kindle Unlimited?
---
Whenever a book is available on Kindle Unlimited, you will see a "Read for Free" tab. And to buy that book, you will just have to click on that, "Read For Free" tab. And, done! You have the book added to your library.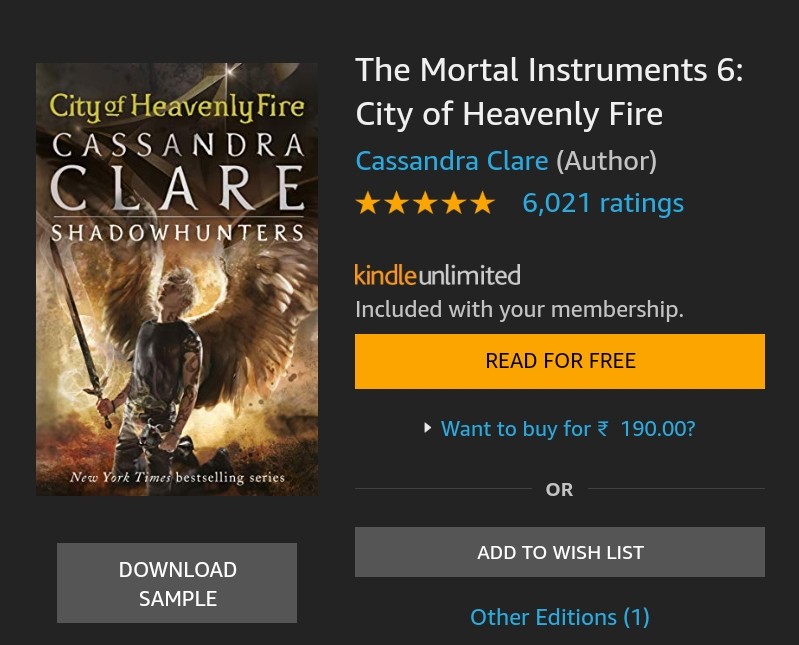 Then click on Read Now if you want to read it immediately. Otherwise, you can click on Continue Shopping and buy more books.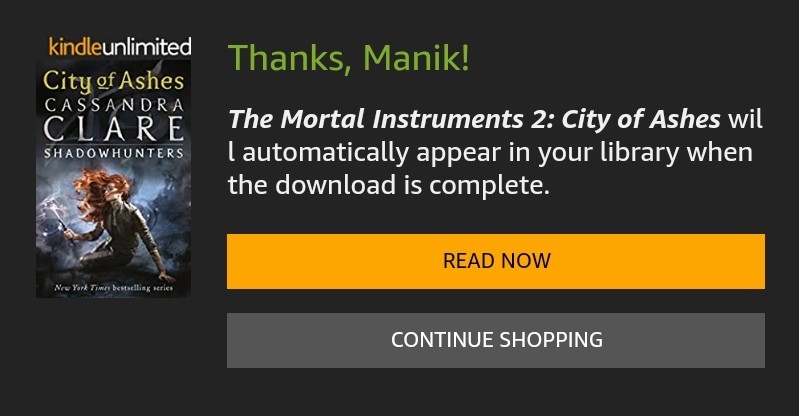 ---
#12 How do I access to Kindle Unlimited books?
---
When you open your Kindle app, you will see one option called 'Store'.
When you click on it you will see various tabs and you just have to click on the one called 'Explore' with Kindle Unlimited written above it.
Then you can browse through the books available on Kindle Unlimited.
---
#13 How many books can you download at one time?
---
You can have up to 10 books at once. After that to borrow more Kindle Unlimited books, you have to return one of them to continue.
---
#14 How to return Kindle Unlimited books?
---
For returning your Kindle Unlimited books,
Long press on the book you want to return then click on the three dots on the rightmost-top corner and select Return Book.
Then it will ask for confirmation of whether you are sure you want to return the book and you just have to click on the RETURN option. And, if you don't want to return then just click on the CANCEL option.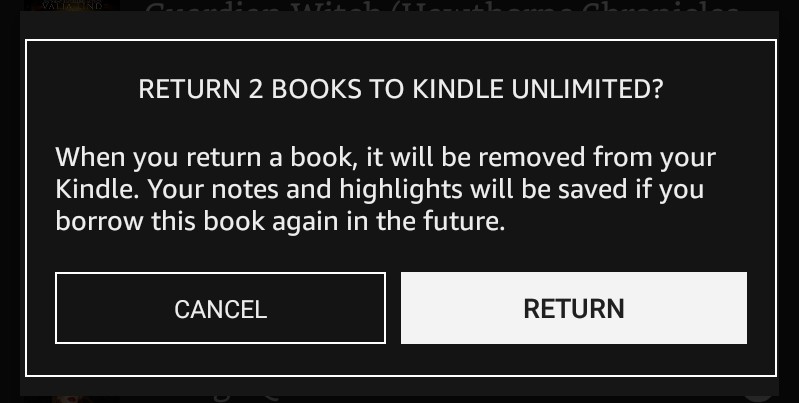 Note: If you want to return more than one item, long press on one of the items, then select the items you want to return and follow all the above steps.
There is another way to return too,
Click on the Explore option with Kindle Unlimited written on top in the Store tab.
Then select the View my Kindle Unlimited Books on the right side.
Tap on the RETURN option beside the book you want to return.
---
Conclusion
---
#15 Is Kindle Unlimited worth it?
---
Isn't this the million-dollar question? (Haha 😉)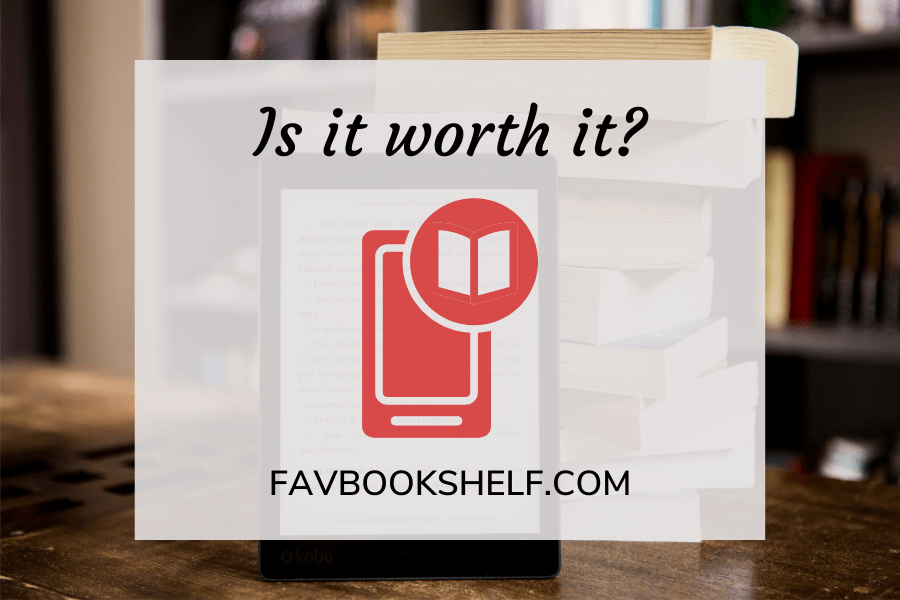 Kindle Unlimited has over one million books. But, more than half of them are self-published or belong to small publishing houses. Big and popular publishing houses like Penguin and Simon and Schuster do not want to collaborate with Kindle Unlimited. And as a result, many popular books like Hobbit by J. R. R. Tolkien, The Shining by Stephen King, and other popular books are not available to readers. Though, Harry Potter and Hunger Games have been recently added to Kindle Unlimited.
Another point to be worth noting down is: Kindle Unlimited has a wide collection of books for young adults. But, if you are want to read books from the non-fiction genre, there are limited options.
Wait, don't rush to a conclusion!
Though there are not many popular and famous books, it doesn't mean it is all bad. I have found many good books this quarantine for reading. You just need to know what you want and do a bit of searching.
While purchasing Kindle Unlimited, do keep in mind the points mentioned above.
So now go ahead and Take a Free trial and decide for yourself if subscribing to kindle unlimited worth or not.
Hopefully, this article answered your questions about Kindle Unlimited.
Want to buy kindle e-readers for a better experience? Click here
---
Hope this article has answered your questions about Kindle Unlimited. If you have any other questions, you can ask them in the comment section below. We will try to answer them.
---
Articles you might like:
Videos you might also like:
---
Want to send us the book for promotion? Or want space on our blog for advertising? Refer to Promotion & Ads page.
---
Disclosure: Some links in this post may be affiliate links, which means we receive a commission if you click a link and purchase something that we recommend. We don't recommend products and services we ourselves wouldn't use. Thanks in advance.
Which book subscriptions do you have? Do comment below. We would love to know your favorite one.
Subscribe to our newsletter to never miss our updates and book recommendation
Do follow us on Instagram, Twitter, Pinterest, Youtube, Facebook, and Goodreads to know more about us.
P.S. If you share it, it will make our day.
Have a great day!😊
Happy Reading and Keep Smiling!!