Gently Falls the Bakula came in my library subscription bag. As soon as I saw the book was written by Sudha Murty, I just grabbed it and started reading it. And, as expected it was an amazing read. Read this review of Gently Falls the Bakula to find the things we liked about this book.
---
---
About the Book
---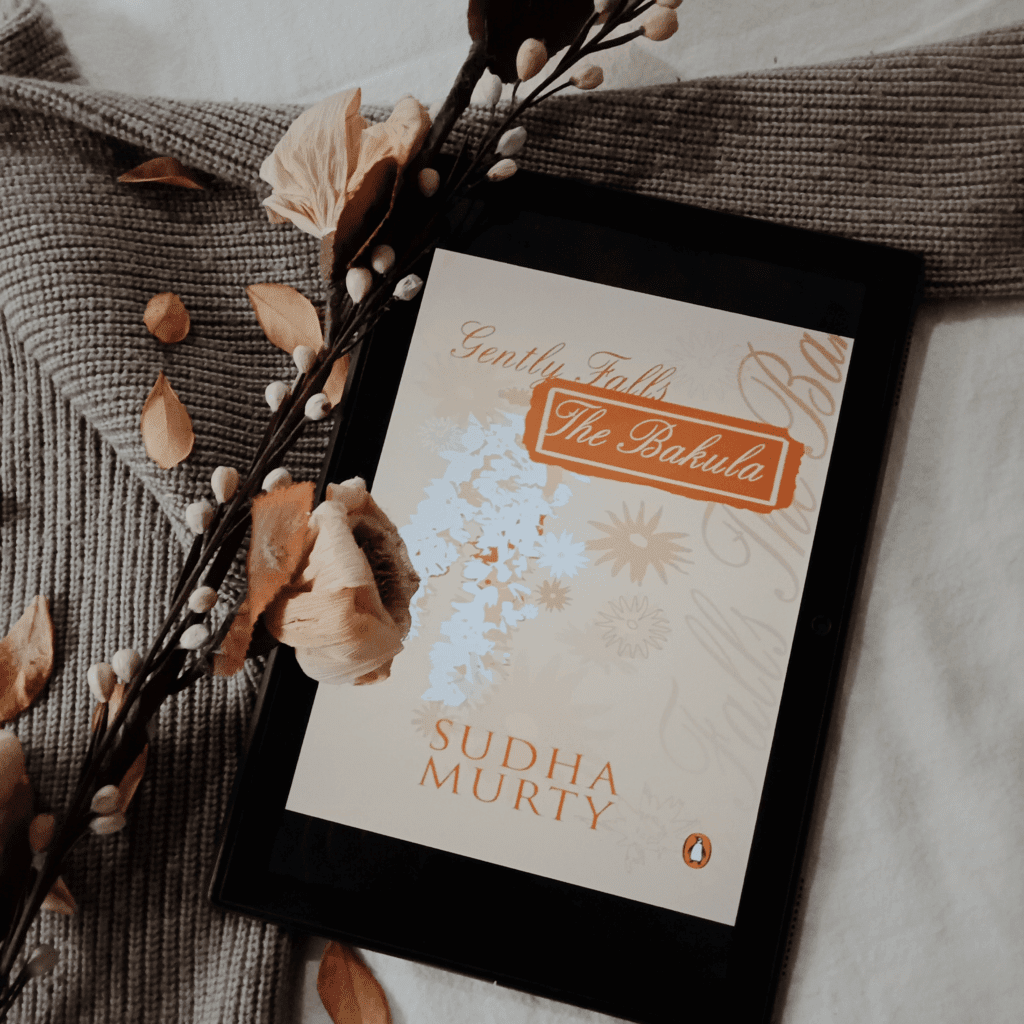 Title: Gently Falls the Bakula
Author: Sudha Murty
Publisher: Penguin Books
Genre: Contemporary Fiction, Realistic Fiction
Type: Standalone
Pages: 169
Goodreads Rating: 4 / 5
What is more important: a successful career or a happy marriage? Shrimati and Shrikant are neighbours and rivals in their schools. But soon they realize they have feelings for each other. Then, after a few years of dating, they get married. Shrikant joins an IT company where he works relentlessly to reach the top. While Shrimati, who is equally aspirational and brilliant, sacrifices her career to support her husband. But then one day, while talking to her old professor, she realizes how empty her life has become. What does she do to find her happiness again? Or does she find it? This book is an easy and relatable read.
---
Review of Gently Falls the Book Bakula
---
Gently Falls the Bakula is one of my favorite books.
The story of Gently Falls the Bakula is so beautiful that even after years of reading it, I still remember the story as if I had just read it yesterday only. Even though this book is fiction, the story feels so real and relatable. There is no exaggeration or complicated world-building. It's simple and heart-touching with a story you will always remember.
The title of the book is very suitable for the story. The cover is simple yet beautiful. I liked it a lot.
Also, the character description is amazing. You easily get invested in the characters and their emotions. Even after so many years of reading this book, I can still remember the characters' every emotion and what they might have felt or gone through.
The narration of Gently Falls the Bakula is also amazing. It flows very easily.
The pace of the book is a bit slow. But it doesn't matter as the story, is so beautifully written, that its pace is hardly any concern and doesn't make the story a bore.
The ending is very also very apt. Though the book doesn't end with a happy ending, I still love it because it has a realistic ending. Normally, I only pick books with happy endings, but this ending was heartbreaking yet satisfying.
I don't usually re-read books, but, if given a chance, Gently Falls the Bakula will surely be one of the books I will choose to re-read.
If you liked A Thousand Splendid Suns, Not Without My Daughter, or any other book like this then you might like this book too.
---
Conclusion
---
Recommendation: Absolutely; very relatable and an amazing read!
Rating: 5 / 5; Our Rating Guide
If you want a book in the Domestic Fiction genre, we will surely recommend you this book.
Buy Gently Falls the Bakula Now:
---
About the Author
---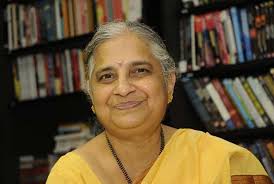 Sudha Murty was born in 1950 in Shiggaon in north Karnataka. A prolific writer in English and Kannada and has written twenty-two books. She did her MTech in computer science and is now the chairperson of the Infosys Foundation.
---
Below is the link to buy the book:
Articles you might also like:
Videos you might like:
---
Want to send us the book for promotion? Or want space on our blog for advertising? Refer to Promotion & Ads page.
---
Disclosure: All our reviews are honest. Also, some links in this post may be affiliate links, which means we may receive a commission if you click a link and purchase something that we recommend.
Which is your favorite Domestic Fiction? Do comment below. We would love to know.
Subscribe to our newsletter to never miss our updates and book recommendations.
Do follow us on Instagram, Twitter, Pinterest, Youtube, Facebook, and Goodreads to know more about us.
P.S. If you share it, it will make our day.
Have a great day ahead! 🙂
Happy Reading and Keep Smiling!!!