Will, you still love me is a nice romantic book. In this book review of Will You Still Love Me, we have mentioned why we liked this book and why you must also read this book.
---
About the Book
---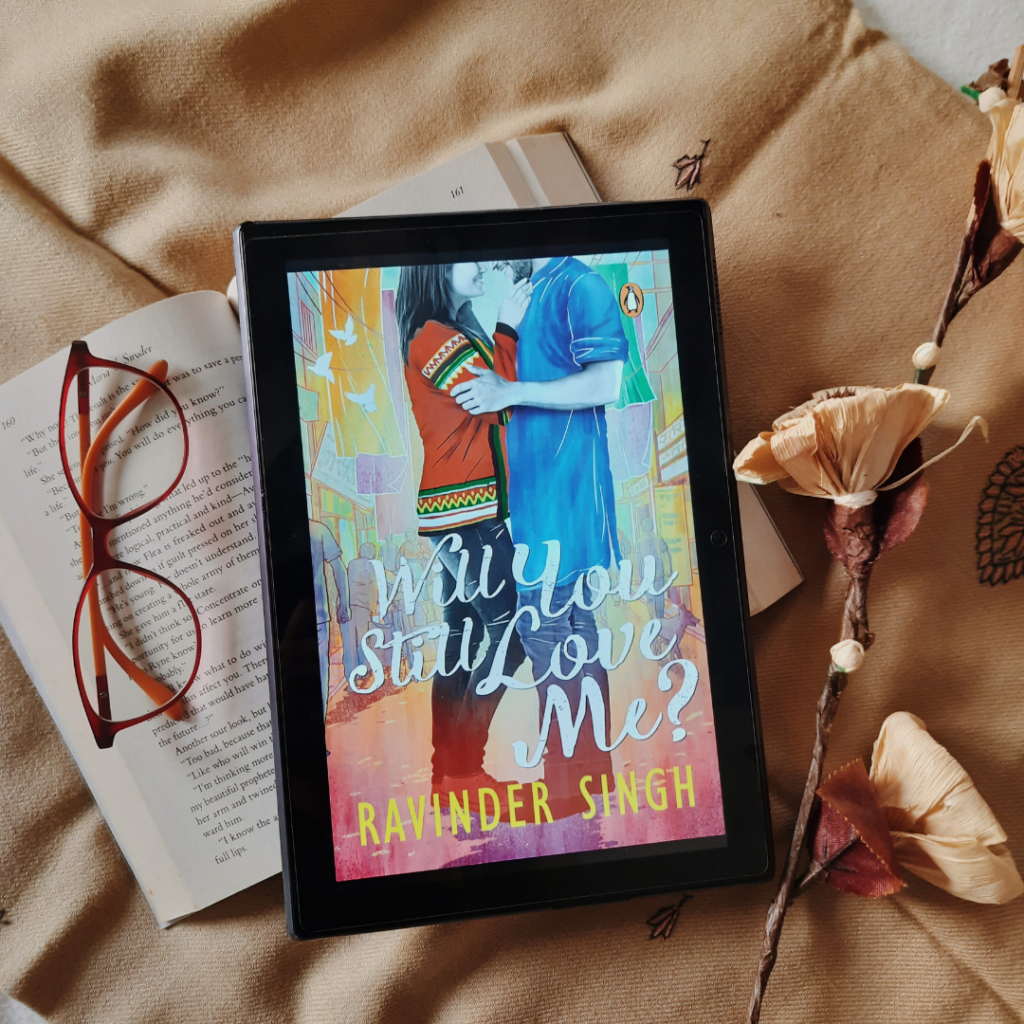 Title: Will you Still Love Me?
Author: Ravinder Singh
Genre: Contemporary Romance
Publisher: India Penguin Metro Reads
Type: Standalone
Pages: 240
Goodreads rating: 3.8 / 5
Rajveer Saini and Lavanya Gogoi meet on a fateful flight where they have seats next to each other. For one of them, it's love at first flight. And for the other, let's just say that it's going to take more than a plane ride! And when love does finally happen between them, there are more obstacles to overcome than they thought there would be. Rajveer even has to stand up to his family. After they overcome all these barriers and when they can finally be together, life takes another turn, a one that they never expected. Rajveer's love for Lavanya will be put to the ultimate test. And there are no guarantees if they will still be together at the end.
---
Will You Still Love Me Book Review
---
I was feeling like reading some bittersweet love story. And that is when I came across Will You Still Love Me by Ravinder Singh.
Now, how filmy and dramatic it is to find your "The One" on a flight. Like very! Haha! But that is what happens in this book. And that is how Rajveer and Lavanya first meet.
Don't worry. This book is not just about smushy romance. There are some important social issues addressed in this book through Rajveers' and Lavanyas' love story.
The title of this book, 'Will You Still Love Me' is very apt and relatable to the story. But I think that the cover could have been better. I found the cover less relatable to the story and less creative.
In Will You Still Love Me, the author has taken care of minute details that make the characters and the place more lifelike. And I loved that.
'I LOVE YOU!' he shouted, trying to make his voice echo, which never happened. 'Tell me something new.' she said, still carefully walking ahead. 'I don't know anything new I can add to make this fact interesting.' Then at once, she looked back and shouted at him, "Tell me that you will love me in the future as well, when I will be old. Will you still love me?"

– Will You Still Love Me?, Ravinder Singh
I think the story-telling could have been better. The story touches the heart but not in a way that you will always remember. I felt that the story was not addressed fully. Too many fragments were introduced in a short span of time that made it a bit hard to understand.
The writing style of the author is good in this book. I won't say the best, but it is definitely good.
The ending line of this book is very touching. It makes the circle of the story complete and, that's a very good thing.
Though the pace of the book is a bit slow, it will be perfect for readers who would like to just relax and enjoy the story.
If you want a nice romantic read, then you can surely pick up this book.
---
Conclusion
---
Rating: 4 / 5; Our Rating Guide
Recommendation: Yes!
It is a love story that will not just make you believe in love but also highlight the reality and the social issues. If you want to sit back and read a romance book, then this is for you.
---
About the Author
---
Ravinder Singh (born 4 February 1982) is an Indian software engineer and author of nine novels — I Too Had a Love Story, Can Love Happen Twice?, Like it happened Yesterday, Love Stories That Touched My Heart, Tell Me A Story, Your Dreams are Mine Now, This Love That Feels Right, Will You Still Love Me and The Belated Bachelor Party.
---
Below is the link to buy the book:
Articles you might like:
Videos you might also like:
---
Are you an author or a publisher? If yes, then you must check our services for promotions and marketing. They will undoubtedly benefit you.
---
Disclosure: All our reviews are honest. Also, some links in this post may be affiliate links, which means we may receive a commission if you click a link and purchase something that we recommend.
Which is your favorite romance book? Do comment below. We would love to know your favorite one.
Subscribe to our newsletter to never miss our updates and book recommendations.
Do follow us on Instagram, Twitter, Pinterest, Youtube, Facebook, and Goodreads to know more about us.
P.S. If you share it, it will make our day.
Have a great day ahead! 🙂
Happy Reading and Keep Smiling!!