The Dark Descent of Elizabeth Frankenstein is a gorgeously dark retelling of Mary Shelley's hit horror tale Frankenstein. In this article, we have given you a spoiler-free review of this book.
---
About The Book
---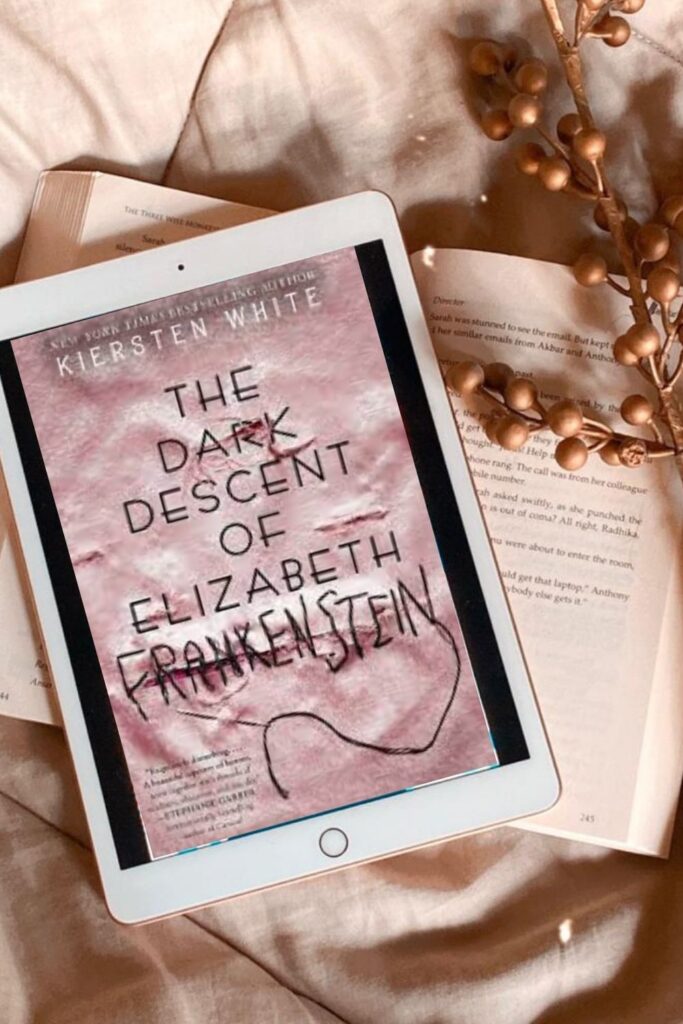 Title: The Dark Descent of Elizabeth Frankenstein
Author: Kiersten White
Genre: Historical fiction, Young Adult, Horror
Publisher: Delacorte Press
Type: Standalone
Pages: 304
Goodreads rating: 3.9/5
Elizabeth Lavenza hasn't had a proper meal in weeks. Her thin arms have bruises from her "caregiver," and she is on the verge of being thrown into the streets until she is brought to the home of Victor Frankenstein, an unsmiling, solitary boy who has everything–except a friend. Victor is her escape from misery. Elizabeth does everything she can to make herself indispensable. And it works. She is taken in by the Frankenstein family and rewarded with a warm bed, delicious food, and dresses of the finest silk. Soon she and Victor are inseparable. But her new life comes at a price. As the years pass, Elizabeth's survival depends on managing Victor's dangerous temper and entertaining his every whim. Behind her blue eyes and sweet smile lies the calculating heart of a girl determined to stay alive no matter the cost . . . as the world she knows is consumed by darkness.
---
Review of The Dark Descent of Elizabeth Frankenstein
---
For anyone who doesn't know about Frankenstein- it's a hit 1818 horror novel by Mary Shelley, which is considered to be the world's first-ever science-fiction novel. 
Now, just who is Elizabeth Frankenstein? She is mentioned only twice in the original work and as Victor's fiancé. She doesn't hold much significance in the original story. But Kiersten White's Elizabeth? She is an absolute power to behold.
Through her eyes, we learn about the situation of women in 1800s England, whose value only comes from how pretty, polite, and gentle they are. Sure, Elizabeth loves Victor and caters to all his whims and fancies. But that's only because she knows that her survival depends on him. Behind her charming smile and lady-like manners is a manipulative girl who will do anything to survive in this unjust world.
"They had stripped us of everything we were taught made us women and then told us we were mad."

– Kiersten White
Look at the cover! I felt the front cover was so smartly done, from the color scheme to the use of a needle, not to mention the struck-out 'Frankenstein'. The front cover comes together nicely and fits well with the themes of the plot. And the title? It sounds so simple, but it has a much deeper meaning. 
While the novel does start slow, it quickly garners pace once the first flashback comes. It gives an insight into what makes Elizabeth so desperate and shows her strange relationship with Victor. I loved that the start and the end were so similar in pace. Reading this felt like a train that slowly picks up speed, runs at a fast pace, but then slows down once again when it arrives at its destination. That's how I felt reading this. The end might not have been perfect (for me), but it left me emotional and felt a weird sense of gratification.
As for the author's writing style, I have no complaints. It's simply amazing – the details, descriptions, and the transition between past and present (I didn't once get confused even without a font change or asterisk!!). Written in the third person, Kiersten White perfectly manages to depict the character's feelings and their complexities. There are also some beautiful quotes spread throughout the story.
Victor is a character I despise, but he is so so charming. He was so brilliantly written, in all his wonderful craziness and psychopathy-ness glory. Almost every scene with him gave me chills down my spine. But luckily, he is not a protagonist or even a deuteragonist. The only hero of this story is Elizabeth and all those women she met along the way, who were struggling and dealing with their lives' problems in their way. They all had their strength, and it was heartbreaking to see them paying the price for being born a woman. 
The only flaw of the novel lies in its last 1/3rd section. The pacing faltered before concluding. Expect that everything was just perfect.
Elizabeth's journey to find Victor and to slowly uncover his madness was the best part of the novel. Overall, reading this was a beautiful experience. It was dark yet hopeful and sometimes made me feel nauseous, but I would forever keep this novel in my heart.
P.S. Oh, yeah, all those who have read the original might know what happens. But you still won't be able to guess the plot twists.
---
Conclusion
---
Rating: 5 / 5 ; Our Rating Guide
Recommendation: 100% absolutely!
"I, however, was perfectly aware of my beauty. I considered it a skill, alongside speaking French, English, Italian and German. It was a language of its own, in a way. One that translated well in different circumstances." – Please, how can you still not be interested in reading this book? I would recommend this to anyone who wants to go on a little mind-wrecking, psychological thrill ride.
Read this book now:
---
About the Author
---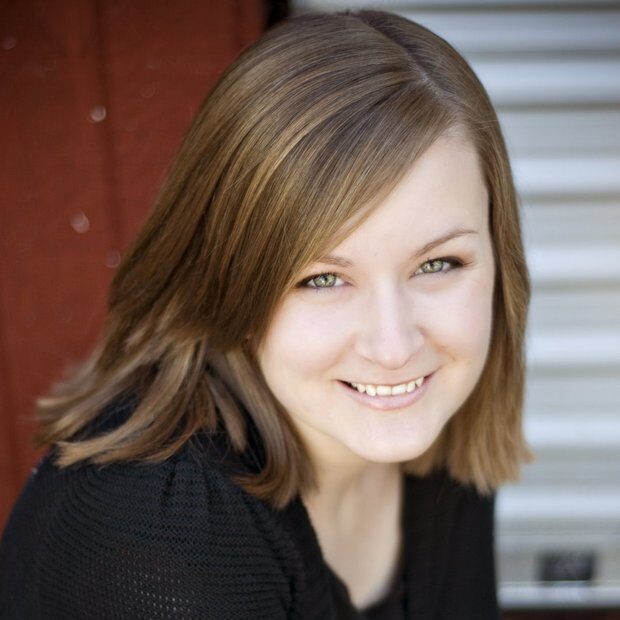 Kiersten White is a New York Times bestselling author. She was born in Utah in 1983 and graduated from Bringham Young University in 2004 with an English Degree. White won Bram Stoker Award in 2018 with her novel The Dark Descent of Elizabeth Frankenstein. She has written various books covering a variety of genres, including fantasy, historical fiction, and paranormal. Her notable works include The Conqueror's Saga, Paranormalcy, and The Guinevere Deception. She currently lives with her family in San Diego, California.
---
Below is the link to buy The Dark Descent of Elizabeth Frankenstein:
Articles you might like:
Videos you might like:
---
Are you an author or a publisher? If yes, then you must check our services for promotions and marketing. They will undoubtedly benefit you.
---
Disclosure: All our reviews are honest. Also, some links in this post may be affiliate links, which means we receive a commission if you click a link and purchase something that we recommend.
Have you read this book? What did you like about it? Do comments below. We would love to know
Subscribe to our newsletter to never miss our updates and book recommendations.
Do follow us on Instagram, Twitter, Pinterest, Youtube, Tumblr, Facebook, and Goodreads.
P.S. If you share it, it will make our day.
Have a great day ahead! 🙂
Happy Reading and Keep Smiling!!!