Red, White, & Royal Blue is a cute and fun love story of Alex and Henry. In this article, we have given a spoiler-free review of the novel Red, White & Royal Blue.
---
About Red, White & Royal Blue
---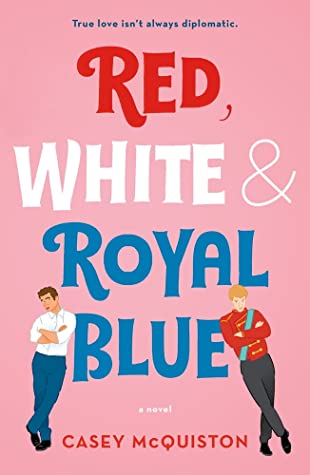 Title: Red, White & Royal Blue
Author: Casey McQuiston
Genre: YA, Romance, LGBT
Publisher: St. Martin's Griffin
Type: Standalone
Pages: 421
Goodreads Rating: 4.2 / 5
Red, White & Royal Blue is opposites attract, enemies to lovers romance story between Henry and Alex. Henry is the closeted gay prince of Wales, and Alex is the bisexual First Son of the United States. When pictures of them fighting are leaked to the paparazzi, they both are forced to meet each other and have to be seen having fun. At first, they hate these meetings but slowly start looking forward to them and then gradually fall in love. But, will their love be enough for them to risk possible disownment by their family, career damage, and be involved in a big scandal? Red, White, & Royal Blue is a beautiful and hilarious love story of Henry and Alex.
---
Review Of Red, White & Royal Blue Novel
---
I had heard a lot about this book. So, when my sister gifted me this for my birthday, I was beyond excited about it. And in this review of Red, White & Royal Blue, I will tell you how I felt about this book.
Firstly, let me tell you about the thing that attracted me the most – its cover and title. The title of this book is unique and suitable to the story. It tells us about Alex and Henry's nations and their obstacles. I won't give details about obstacles as it will be a spoiler, and I promised you a spoiler-free review. Also, the cover is attractive and intriguing. It captures your attention and makes you wonder about the story.
From the start, the story is very captivating – it catches your attention from page one and sets the mood for the rest of the book. Another thing about this book is this story is said from the third person's point of view. And what I liked is how even though it was from the third person's point of view, the author didn't make the story feel emotionless or impersonal. I could feel every emotion the characters were going through. The writing style of the author was very good.
I also loved how she had represented the LGBTQ+ community. Many of the characters were part of the LGBTQ+ community.
Also, the plot of this book kept my attention till the end. It was funny, sarcastic, cute, and captivating. There were some twists I didn't see coming at all – especially about how the book ended. I found the subplots interesting and engaging too. This book as well increased my knowledge of the history of the US.
I loved all the characters. The main characters were fabulous, and the side characters, as well, were amazing. The number of characters was perfect; not too many and not too less. I also loved the emails sent between Henry and Alex. There was nothing special about it, but at the end of the mail, there was always a quote related to their situation. Reading about this made me fall in love with them much harder.
So, overall, this novel Red, White & Royal Blue was an interesting, fun, and sarcastic read. I LOVED this book!!
---
Conclusion
---
If you're looking for a cute, funny, romantic book that will always have a place in your heart, then this book is for you.
Rating: 5 / 5; Our Rating Guide
Recommendation: Obviously yes!!!!! ! It is a cute and fun romance story.
If you liked Eleanor and Park, Sun is Also Star, Instructions for Dancing, or any other book like this, then you might like this book too.
If you want to read the book, click on the link below:
---
About the Author
---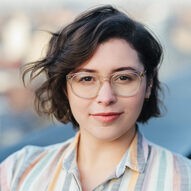 Casey McQuiston is a New York Times bestselling author of romantic comedies and a pie enthusiast. She writes stories about smart people with bad manners falling in love. Born and raised in southern Louisiana, she now lives in New York City with her poodle mix/personal assistant, Pepper.
---
Below is the link to buy Red, White & Royal Blue:
Articles you might like:
Videos you might like:
---
Want to send us the book for promotion? Or want space on our blog for advertising? Refer to Promotion & Ads page.
---
Disclosure: All our reviews are honest. Also, some links in this post may be affiliate links, which means we receive a commission if you click a link and purchase something that we recommend.
Which is your favorite book? Do comment below. We would love to know your favorite one.
Subscribe to our newsletter to never miss our updates and book recommendations.
Do follow us on Instagram, Twitter, Pinterest, Youtube, Facebook, and Goodreads to know more about us.
P.S. If you share it, it will make our day.
Have a great day ahead! 🙂
Happy Reading and Keep Smiling!!!