In this article of Corners Untouched by Madness, we have given an honest and spoiler-free review of the book.
---
About the Book
---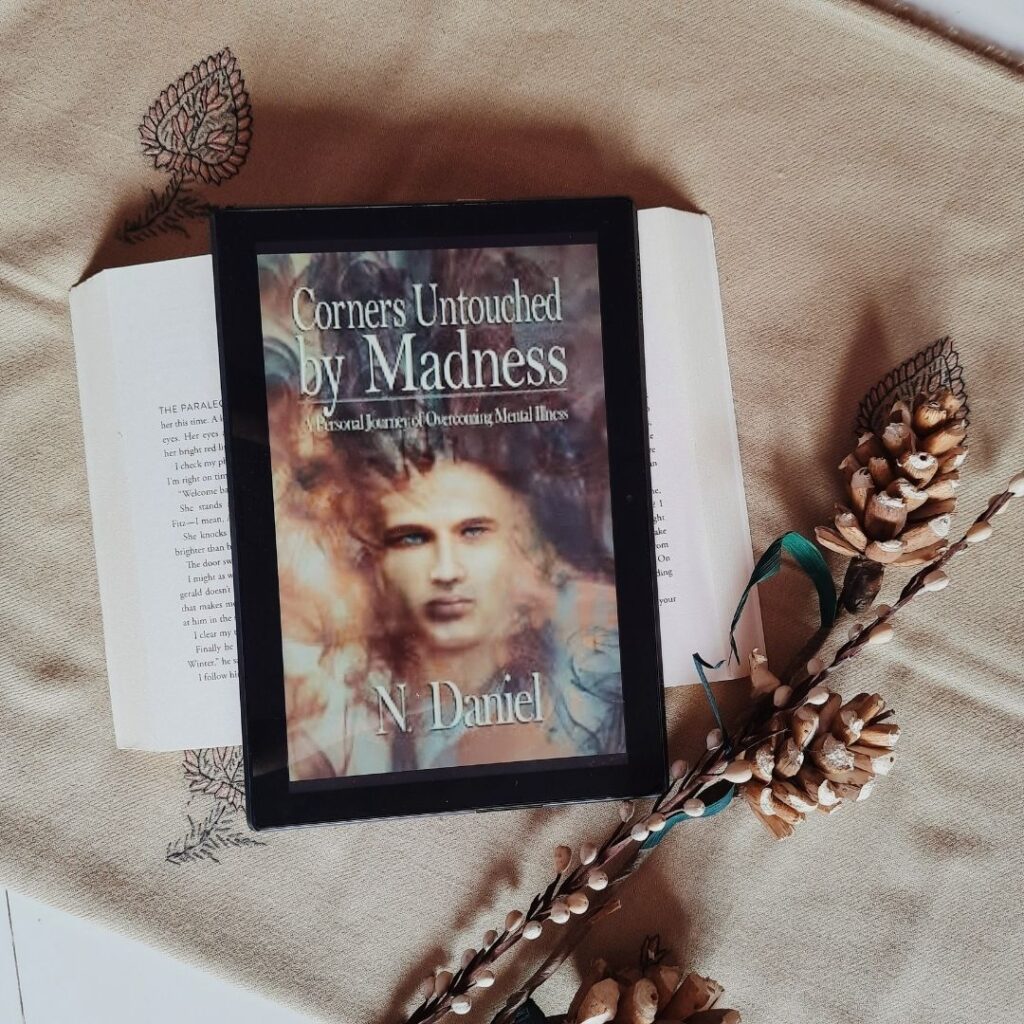 Title: Corners Untouched by Madness: A Personal Journey of Overcoming Mental Illness
Author: N. Daniel
Genre: Memoir
Publisher: Between the Lines Publishing
Type: Series
Pages: 172
No. of Books in it: 2
Books in it: #1 Corners Untouched by Madness #2 Burn this City to the Ground
Corners Untouched by Madness: A Personal Journey of Overcoming Mental Illness is a memoir by N.Daniel describing his journey through his mental illness.
Daniel, the main character, settles for a dull office job in the suburbs and is filled with guilt. And, when a beautiful woman from his past appears, it ignites a chain reaction, setting him on a journey to confront his troubled history. Based on actual events, this inspiring story attempts to enlighten its audience with humor, passion, and a lesson in determination. Will Daniel be able to put his inner demons to rest? Or will he be consumed by the most cunning enemy of all? The truth.
Trigger Warning: This book has references to mental illness.
---
Corners Untouched by Madness Book Review
---
This book is about Daniels' struggles, his family, childhood trauma, his obsession with Mei, and his fight to become a good person.
"You need more than love if you want things to work."
The first thing I saw after picking this book was its cover. It was attractive and relatable to the book. The title, Corners Untouched by Madness was as well relatable but I felt it was quite lengthy. I would have preferred a shorter one.
The mindset of Daniel was precisely mentioned in the book, even when he was going through mental health issues. In a society where mental health is still less talked about, it breaks the stereotypes and conveys that it's not a cakewalk in and out of mental illnesses. It is much more than that.
I liked the writing style of the author. Reading this book felt as though I, myself was experiencing his journey. It was very fluently written. The language of the book was also easy to understand.
"The most beautiful thing about humanity is that we have the power to transmute our pain into wisdom. The most tragic thing about humanity is that we are so unwilling to be hurt."
Another good thing about this book was its pace. It was neither too fast nor too slow.
Though I felt there was an over-exaggeration of scenes in some parts which could have been avoided, and still, the message of mental health struggles could have been conveyed. Also, some incidences could have been subtly conveyed. Because it can be sometimes triggering and disturbing for the readers to read it. Other than that it was a good book.
You can pick up this book for a deeper understanding of mental illness and how it can affect your decisions and behaviors.
P.S.: This book is available on Kindle Unlimited. If you have subscribed to it, then you can read this book for free.
---
Conclusion
---
Rating: 4 / 5 Our Rating Guide
Recommendation: Yes!
Buy the Book Now:
---
About the Author
---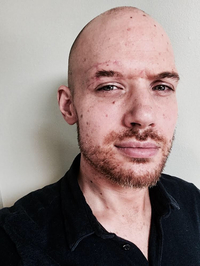 N. Daniel currently resides in Downtown Minneapolis and works as a live-in caregiver for a quadriplegic individual. When he isn't writing, you can find him wandering the city's skyways, music blasting in his headphones, or walking along the Mississippi River with family and friends. His beliefs center strongly around charity, service to others, and supporting causes that protect personal freedoms, especially for the disabled, the poor, those unfairly stigmatized by mental illness, and anyone who suffers.
---
Below is the link to buy the book:
Articles you might like:
Videos you might like:
---
Want to send us the book for promotion? Or want space on our blog for advertising? Refer to Promotion & Ads page.
---
Disclosure: This is a sponsored post. All our reviews are honest. Also, some links in this post may be affiliate links, which means we receive a commission if you click a link and purchase something that we recommend.
Which is your non-fiction book? Tell us in the comments below, we would love to know them.
Subscribe to our newsletter to never miss our updates and book recommendation
Do follow us on Instagram, Twitter, Pinterest, Youtube, Facebook, and Goodreads to know more about us.
P.S. If you share it, it will make our day.
Have a great day ahead! 
Happy Reading and Keep Smiling!!!