As a reader, I have always loved reading about strong women. Women are flawed and sensitive at the same time. These stories are very inspirational to me. I have started reading nonfiction memoirs like Becoming by Michelle Obama for this reason alone.
Becoming by Michelle Obama is one such memoir that is a story of a robust and badass woman. In this article, we will be giving a review of the same.
---
About the Book
---
Title– Becoming
Author– Michelle Obama
Publisher– Crown
Pages– 426
Genres– Memoir, Non-fiction
Goodreads rating- 4.49
Michelle Obama, the former first lady of America, narrates her life story in this intense novel. She talks about growing up on the South side of Chicago, studying in Ivy League colleges, meeting Barrack Obama, and becoming America's first lady. She does so in a voice that will inspire everyone who reads this book.
---
Becoming Book Review
---
Becoming is an inspirational memoir that narrates the scenes story of the former first lady of the United States. Told in a clear but firm voice, it addresses issues like racism, feminism, and politics in this memoir.
"At fifty-four, I am still in progress, and I hope I always will be."

Michelle Obama, Becoming
The cover has a beautiful, smiling picture of Michelle Obama. It is simple, but it radiates strength and happiness. The title is written in white in simple font against a neutral background. It gives the book a minimalist yet attractive appearance.
I went into the book expecting a solid message but mediocre writing. So I was shocked (in the best way possible) when I read the book and discovered its beautiful report. Obama writes a compelling memoir with writing that will stay with you for a long time.
"Now I think it's one of the most useless questions an adult can ask a child—What do you want to be when you grow up? As if growing up is finite. As if at some point you become something, and that's the end."

Michelle Obama, Becoming
How Michelle Obama deals with feminism, especially the constant pitting of women against each other, is brilliant. She does that in a tone that is gentle yet convincing. Whether it is the name of her domestic help or the appreciation of her team in the White House, she never forgets the woman that has stood with her through her life.
Emotions like grief and sadness are explored very deeply in this book. There are various scenes in the book that made me tear up.
The political side of the book is less satisfactory. There are several questions from Obama's life that are intentionally left unanswered. A more blunt approach to political criticism would have improved this book.
---
Conclusion
---
Rating- 4/5
Recommendation- Becoming is a heartfelt, inspirational memoir that is perfect on the emotional and personal front but lacks on the political one. I recommend it to anyone looking for a powerful and beautiful memoir.
P.s. The audio of the version is an absolute delight; Michelle Obama herself narrates it.
---
Buy Becoming By Michelle Obama Now:
---
About the Author:
---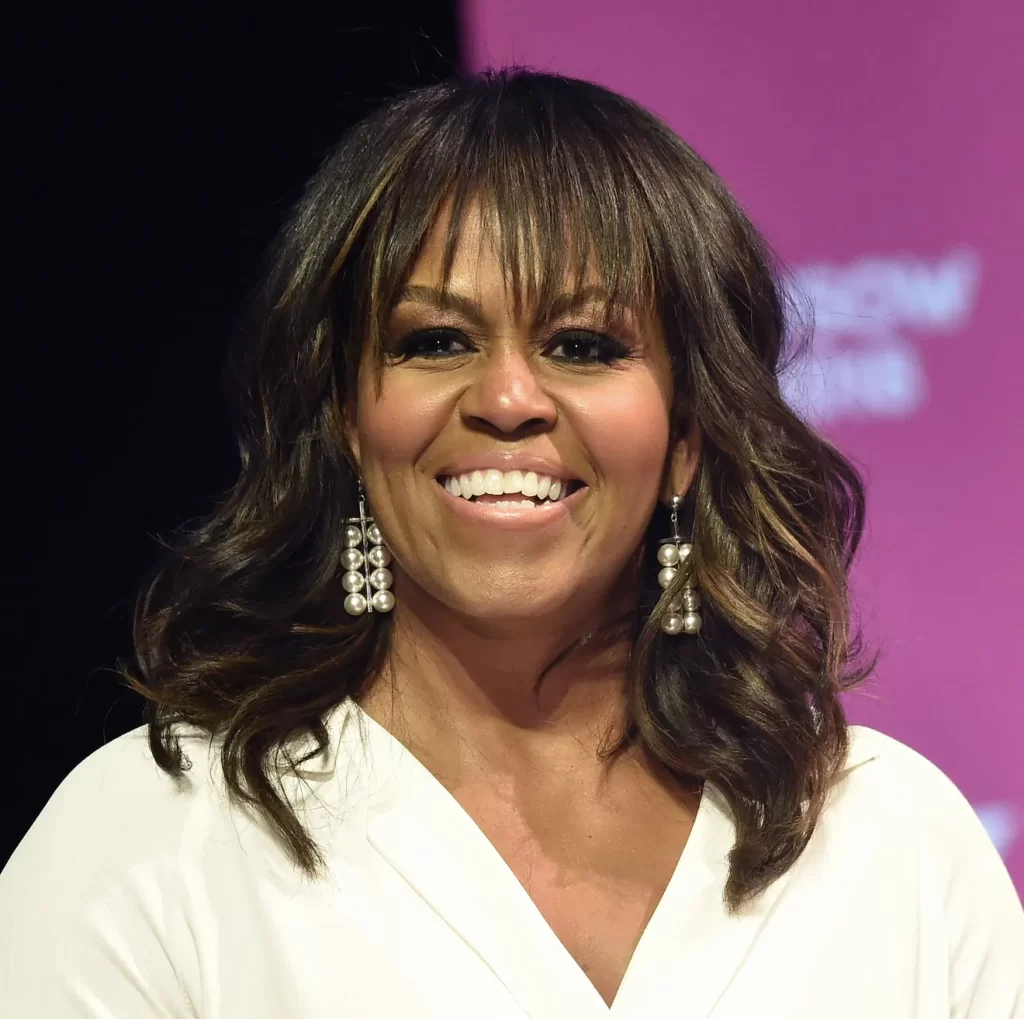 Michelle LaVaughn Robinson Obama is a lawyer, author, and the spouse of Barack Obama, the 44th President. She was the country's first African-American First Lady. She has made a name for herself as an advocate for healthy families, service people and their families, higher education, and the education of foreign adolescent girls through her four primary projects. Former First Lady of the United States Michelle Obama's memoir, Becoming was released in 2018.
---
Link to Buy Becoming By Michelle Obama:
---
Articles you might like:
Videos you might like:
---
Are you an author or a publisher? If yes, then you must check our services for promotions and marketing. They will undoubtedly benefit you.
---
Disclosure: The Becoming book review is honest. Also, some links in this post may be affiliate links, meaning we receive a commission if you click a link and purchase something we recommend.
Have you read Becoming? What did you like about it? Leave comments below. Surely, we would love to know.
Subscribe to our newsletter to never miss our updates and book recommendations.
Follow us on Instagram, Twitter, Pinterest, Youtube, Tumblr, Facebook, and Goodreads.
P.S. If you share it, it will make our day.
Have a great day ahead! 🙂
Happy Reading, and Keep Smiling!! Sharing is caring!