It took me a lot of time to get used to books being in audio form. I felt like I was betraying my fellow book-lovers worldwide by indulging in audiobooks (when I used them for the first time). I also had a hard time figuring out this feature on Amazon. So for anyone else going through the same thing right now, this article will hopefully be beneficial. Finally, let's see if audible is worth it or not.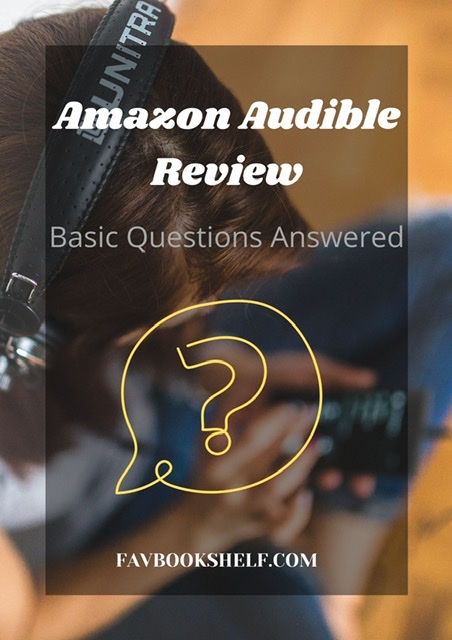 ---
Amazon Audible – All You Need to Know About It
---
#1 What is Amazon Audible?
---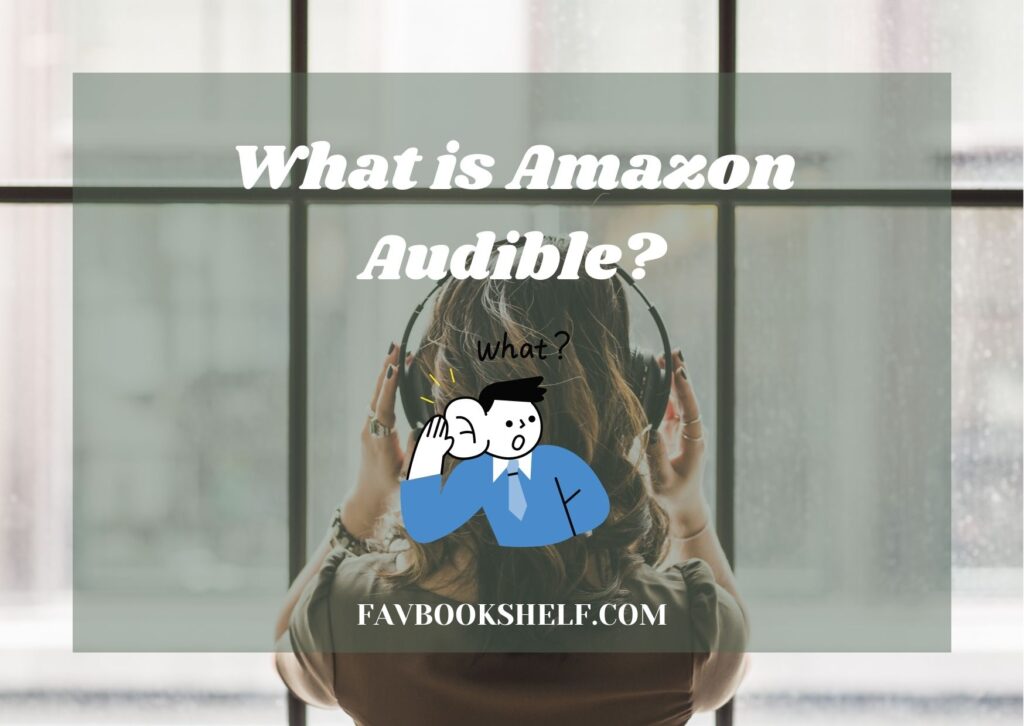 As the name suggests, Amazon Audible is an audiobook service by Amazon with a massive collection worldwide. You have various celebrities narrate the books' characters, sometimes including the background sounds (like in horror novels). In addition, there are some books where the author is also the narrator, so you would know how the author pictured their characters themselves.
---
#2 What types of books are available on Amazon Audible?
---
It's got various books – ranging from fantasy, romance, and classic novels to non-fiction books like autobiographies, education, learning, health, wellness, etc.
It also got some original podcasts and many more new releases, and if you think audible is worth it or not, continue reading to know more.
---
#3 Amazon Audible is most suitable for which age group?
---
Amazon Audible is honestly suitable for all age groups. Of course, it depends on the titles you choose, but there are a lot of books for both the adults and the children to choose from.
There are a variety of audiobooks for children, like classic fairy tales and dramas, and the best part is that most of the children's books are free! Pretty convenient for parents, is it not?
---
#4 Does it provide a free trial?
---
Yes! Like almost all streaming services, Amazon Audible provides the listeners a free 30 days trial. You can listen to 1-2 books on the Audible platform for free for that month and decide whether keeping the membership is worth it.
You need to enter your credit card details to start the free trial, and if you enjoy the service, you don't need to do anything – From next month, it will automatically begin charging you according to the plan you have selected.
---
#5 Which device supports Amazon Audible?
---
You can use Amazon Audible on any device – Windows, Android, and iOS. It's compatible with all the devices that can run Android, so you are good to go as long as you have a smartphone! So isn't audible worth it? What do you think now?
---
#6 Which language books are available on Amazon Audible?
---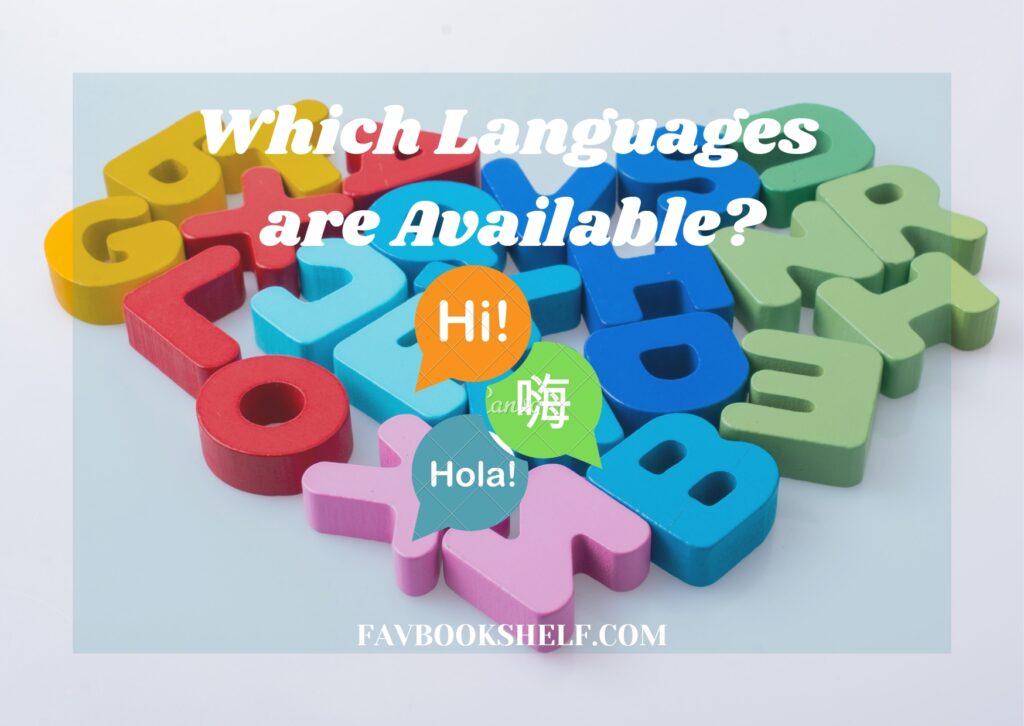 Aside from English, Amazon Audible offers various books in many other foreign languages. There is content in almost 38 languages, and still growing.
---
#7 How to sign-up for Amazon Audible?
---
It's relatively easy. If you have an Amazon account, sign in from that (after installing Amazon Audible or going to its page). If you don't, you can still sign up by entering your details and verifying your email id.
Once you have signed up, you will be taken to the 'Start your 30-day free trial' page. You would be asked to add your credit card detail, and after placing your order, it will charge you a small amount as a test charge, which will be refunded to you within 48 hours. It's completely safe. Therefore, audible proves its worth well.
---
#8 What are the membership plans available for Amazon Audible?
---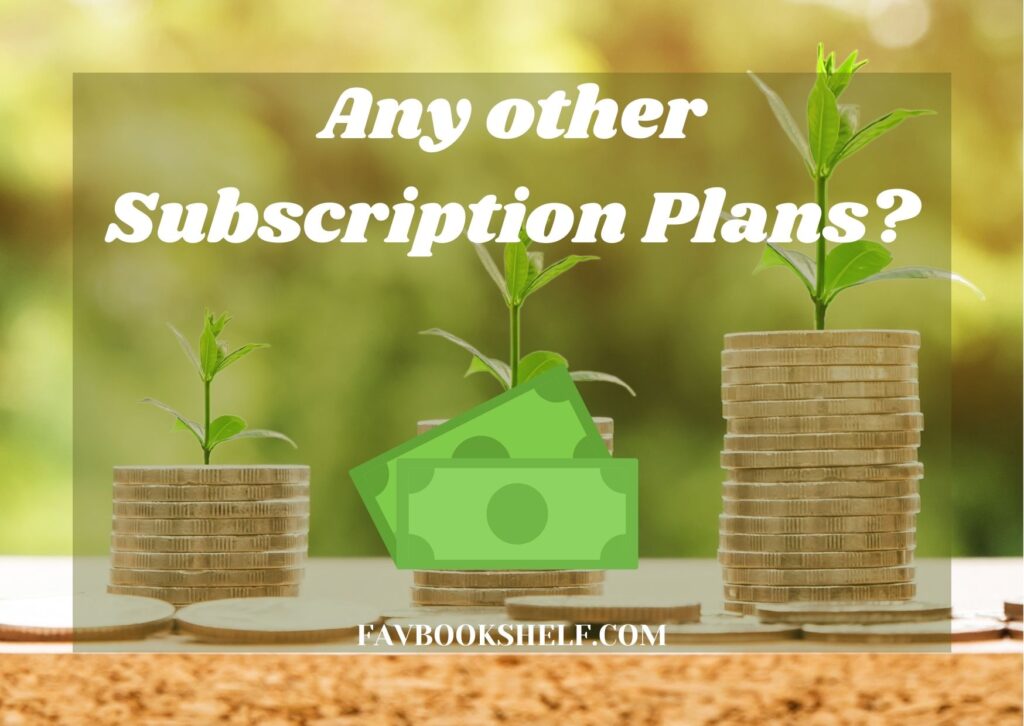 USA
For USA users, there are two main membership plans –
Audible Plus includes unlimited streaming and listening from the Plus Catalogue, allowing you to choose from thousands of titles, including audiobooks, Audible Originals, and other exclusive series. It charges $7.95 per month ($7.99 per month for the iOS app).
Audible Premium Plus includes unlimited streaming and listening from the Plus Catalogue, bestseller books and new releases, Credits that allow you to purchase any item in the premium collection, and a 30% discount on additional titles. It costs $14.95 per month ($15.99 per month for the iOS app). You can also get more credits by changing the monthly plan or switching to an annual plan. These plans include:
1. Audible Premium Plus Membership 2 Credit – 2 Credits per month – $22.95 per month
2. Audible Premium Plus Annual Membership 12 Credits – 12 Credits per Year – $149.50 per year
3. Audible Premium Plus Annual Membership 24 Credits – 24 Credits per Year – $229.50 per year
You can switch between any plan you want once the monthly cycle is over. You would still retain your credits, and their expiration date won't change.
India
There are mainly two membership plans for Indian users as well –
Monthly recurring plan – After your free trial, the service will charge INR 199 every month unless you cancel.
Prepaid Plan – It includes plans for 1 month (INR 299), six months (INR 1345), and 12 months (INR 2332). You can choose whichever method you find convenient (or, depending on how confident you are that you would be able to fully utilize the benefits within those months), and follow through with the payment method for your account. And voila! You have got your membership!!
You can switch between the two plans, but there are terms and conditions. If you wish to change from the monthly billing plan to a prepaid plan, you should do it after one cycle ends, or you will have to pay both the plan charge. If you wish to change from a prepaid plan to a monthly billing cycle, you can only do it after the prepaid plan has expired.
---
#9 Amazon Audible with Amazon Prime Membership – Is it free?
---
Unfortunately, Amazon Audible and Amazon Prime are two separate members. Having a prime membership doesn't give you free access to Amazon Audible. It's sad, but honestly, Amazon Audible isn't that expensive. And all the benefits that it provides the members are a good enough bargain. What do you think? Is audible worth it?
---
#10 What are Credits, and how do you use them?
---
Credits are one of the main features available for Amazon Audible members.
Credits for USA Users
You get 1 Credit per month with the Audible Premium Plus membership plan, which you can use to purchase any title you want from the premium selection for free! Plus, if you are an Amazon Prime member, you get two credits during your free trial. You don't get any credit in the Audible plus membership plan, though (sad). However, you can get more credit with the Premium Plus plans for additional charges, as I have said before.
The credits can be carried over to the next month if you don't use them; they expire after 12 months from the issue in each plan date in each plan.
Credits for Indian Users
You get 1 Credit every month that can be used on any title you want, irrespective of its length and purchase price. This is also available during the free trial! If you don't use a month's credit can be carried over to the next month, but every plan has a limit. There is only so much credit you can roll over to next month – 5 credits for all the plans except for one month prepaid (there is no credit for this plan, unfortunately). If you exceed the limit, the credits above it will expire (the oldest one).
You can find the number of credits under 'My Account'-> 'My membership.'
It's pretty easy to use Credits. Just go to any book of your preference and select the option 'Buy now for 1 Credit'. The Credit will automatically apply to the book you purchased, charging you nothing.
---
#11 How to buy a book available on Amazon Audible?
---
If you are an Audible member, you can just go to any book of your preference and add it to your library. As a member, you get free access to free-to-stream titles, and they have frequent sales on other books (they have a daily deal on one book a day). You get 1-2 books a month you're subscribed for.
If you are not an Audible member, you can still buy books individually by going to Audible or Amazon and clicking the 'Buy Now' option. However, you would be paying the total retail price in this one, so subscribing to membership is the cheaper option. Again though, it depends on you. Either way, any book you purchase with or without membership is yours to keep forever (even if you cancel the membership, you still have access to the book you purchased).
---
#12 How do you access your books on Audible?
---
You will find the My Books option under My Library on your Audible page. Any book that you purchased can be found in that section.
---
#13 How many books can you download at one time?
---
However many you want! There isn't any limit, per se. Your purchased books will be in your library, from where you can download them on any device you want at any time. You can delete them, then redownload them later if you find any of your devices getting full.
To download a book, click the 'download' button at the right corner of the audiobook.
Another way to download is by tapping 'My Library' -> 'Cloud' -> Tap any title to start downloading it. If the titles are broken into multiple parts, tap the title's name first, then tap the desired part to begin downloading it.
---
#14 How many Audiobooks you can return?
---
There is no limit to how many audiobooks you can return or exchange if you are a member. Similarly, you would be credited back if you purchased the book – whether credit or by credit card. Unfortunately, if you are a non-member, the purchased books are non-refundable. Therefore, you can't return or exchange those books.
---
#15 How to return Amazon Audible books?
---
Go to your Account Details page -> click Purchase history -> Find the title you would like to return and click Return under the cover art -> Select your reason for return from the drop-down menu -> Click Return this title.
If you purchased a book using Credit, you would get it back immediately to use on any other book. However, if you bought with your credit card, it might take 7-10 business days to process.
You can return the book within 365 days of the original purchase. Now, amazon audible gives the members this privilege, so please don't misuse it. After listening entirely to a book, you rob the author and the narrator of their fair pay if you return a book. And if you continue to do it, you might get approached by the legal team of Amazon Audible to get assessed. With its accessible functions, audible has proven its worth effortlessly.
---
Conclusion
---
#16 Is Amazon Audible worth it?
---
Honestly, there is no correct answer to this question.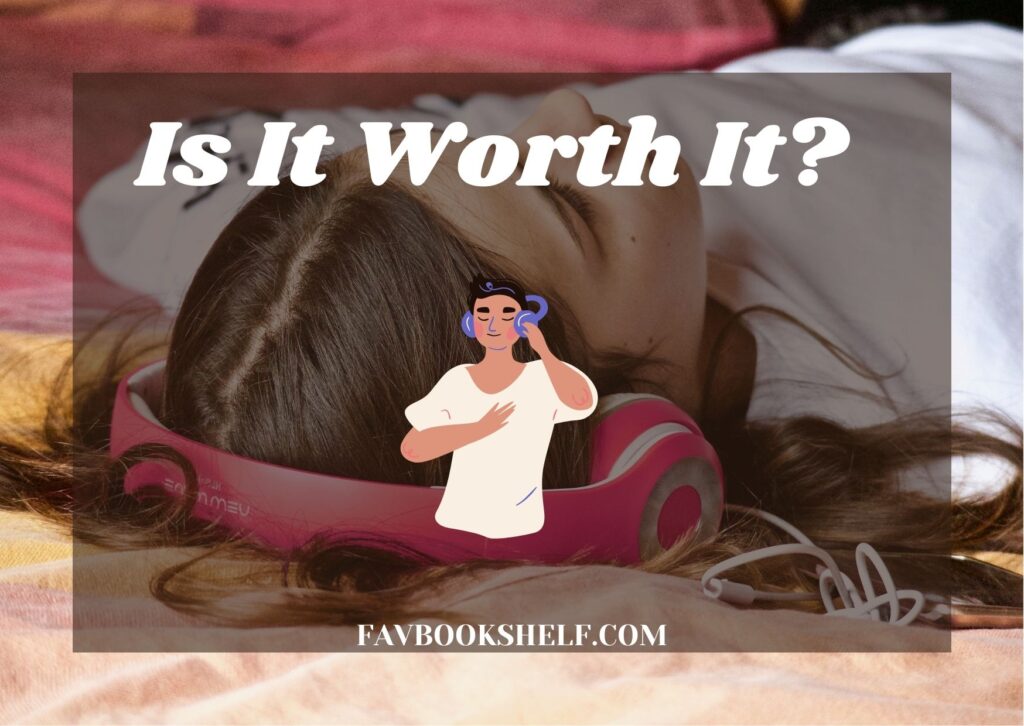 The Amazon Audible has got some famous books like Harry Potter Series and The Hobbit. It's also got a large variety of genres, both fiction and non-fiction titles for you to choose from.
Not to mention, the various features of the membership plans definitely make buying books very cheap. You can listen to them anywhere you want – while jogging, cooking, or bathing – whenever you want. And that's really convenient.
But the problem is that a lousy narrator ruins every good thing about the book. I have had incidences where I listened to an audiobook and didn't like it. Then I read the book, and although its plot was good, I couldn't stop picturing the female lead speaking everything in high pitch or the male lead saying as if he was still asleep. Don't get me wrong – there are some fantastic narrators, and I love a lot of audiobooks. But one lousy narrator ruins my entire perception of that book and the character, and I hate it.
I suppose it depends from person to person. Of course, reading is always the best, but it's not always convenient. And sometimes, listening to a book does give way to an exciting experience. And the fact that you don't have to commit to it means you can leave and rejoin whenever you wish to (which I do, almost every 3-4 months alternatively).
You would only know when you try it for yourself, I guess. So go on, and start your 30-day free trial to decide whether amazon audible is worth it for you or not.
Want to buy Amazon Audible for a better experience? Click Here
---
Hope this article has answered your questions about Amazon Audible. Ask them in the comment section below if you have any other questions. We will try to answer them.
---
Articles you might like:
Videos you might also like:
---
Want to send us the book for promotion? Or enjoy space on our blog for advertising? Refer to Promotion & Ads page.
---
Disclosure: Some links in this post may be affiliate links, which means we receive a commission if you click a link and purchase something that we recommend. We don't recommend products and services we wouldn't use. Thanks in advance.
Which book subscriptions do you have? Leave a comment below. We would love to know your favorite one.
Subscribe to our newsletter to never miss our updates and book recommendation
Follow us on Instagram, Twitter, Pinterest, Youtube, Facebook, and Goodreads to know more about us.
P.S. If you share it, it will make our day.
Have a great day!😊
Happy Reading, and Keep Smiling!!