'Who moved my cheese?' is one of the books that moved me drastically. Spencer Johnson changed my perspective of looking at life. To know my experience with this extraordinary simple book and why I recommend it to you, check out my review on Who moved my cheese?.
---
About Who Moved My Cheese?
---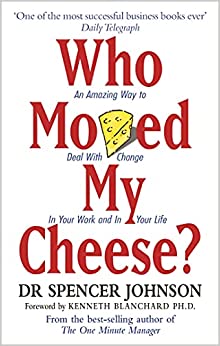 Title: Who Moved My Cheese?
Author: Spencer Johnson
Genre: Self-help
Publisher: Vermilion 
Pages: 96
Goodreads rating: 3.8/5
Spencer Johnson's most famous book made its impact as a workplace manual, used worldwide in over 47 languages. 'Who Moved My Cheese?' was first published on September 8th, 1998. This copy sold over 50 million copies. This book is one of the best-selling business books, plus a self-help book. It teaches us to deal with changes/chaotic situations through a story of four characters, two mice and two little people. The principles mentioned here are universal, everyone knows it, not consciously but subconsciously, but the way of narration makes this book outstanding. You will complete this book within a half of the day, but I can assure a life-changing impact, learning old known things in a new way.
---
Who Moved My Cheese? Book Review
Let us start with the cover. Doesn't the bold red-colored title and artistic cheese representing the letter V look interesting? The following sentence flows between the title, 'An amazing way to deal with change in your work and life catches the eye. This, in turn, churned my curiosity as a reader to know who really moved the cheese? How it's going to teach us to deal with change? And what exactly is inside the book? Even though there are no pictures, the color combination and cheesy title subconsciously impact picking the book. And I picked this book without reading the summary or a brief about it.
The author uses storytelling techniques to convey the theme, and I found the concepts simple. We all know this cliche but what impacted me was the narration. I would give ten on ten for the author's narration. Spencer Johnson aced in communicating his ideas.
"Haw smiled. He knew Hem was wondering, "Who moved my cheese?" but Haw was wondering, "Why didn't I get up and move with the Cheese, sooner?"

Spencer Johnson
So the author uses metaphors to describe success. Success can be anything like work, relationships, or individual perception. The way we usually start to respond to this success, when it starts to dwindle and how exactly we have to face the unexpected is explained in the book. And this book does not go well with all readers. It depends upon one's taste and perception, as this book may sound too simple and somewhat like a cliche. But I loved it for the way it was narrated.
What Would You Do If You Weren't Afraid?

Haw from Who moved my cheese
Let me tell you why I recommend this book. I picked this book when my life was a real mess. I gifted this book to myself at that moment. And discovered what was wrong! I took decisions that I was afraid of and prepared for the unknown. It did change my perspective towards the change. Now I am here, exploring the cheese all around the maze even though I bumped into a large chunk of cheese.
In this book, you can expect an illustration to prepare yourself for unexpected events in the future, maybe a job loss, relationship crisis, slow growth, etc. The simple theory of changing according to the situation can be learned through this book. And one more thing that can be expected is preparing oneself before the disaster arrives. This book conveys that success isn't stagnant; it dwindles too like the cheese and how to prepare ourselves for this unforeseen crisis is the crux of the book.
So, if you ask me about this book, I would say this is a simple story. The book works for those who love to learn through stories. Do try to experience modern-day simple business storytelling through this book.
Every person must read this book at least once in a lifetime (If possible, twice or more!) It will help if you read this book to deal with your professional or personal life growth. We surely recommend it to you.
---
Conclusion
---
Rating: 5 / 5
Recommendation: Must-Read for all those who are feeling stuck or not seeing progress in personal or professional life or those who want to know, how to be prepared for unknown events.
If you have liked Jonathan Livingston Seagull by Richard Barch, How to stop worrying and start living by Dale Carnegie, or any other books like this, then you will surely like this one too.
Buy Who Moved my Cheese Now:
---
About the Author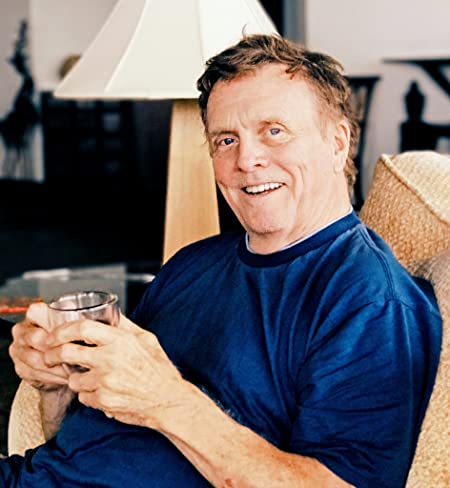 Spencer Johnson, M.D, majored in B.A. degree in Psychology from the University of Southern California, then an M.D. degree from the Royal College of Surgeons, and medical clerkships at The Mayo Clinic and Harvard Medical School. He was born in Watertown, South Dakota. He was known for the Value tales series for children. His famous book 'Who Moved Cheese' sold over 50 million copies, translated into over 47 languages. His last book 'Out of the Maze,' was published posthumously in 2018 after his death on July 3, 2017, at the age of 78 in San Diego.
---
Below is the link to buy Who Moved My Cheese? :
Articles you might like:
Videos you might like:
---
Want to send us the book for promotion? Or want space on our blog for advertising? Refer to Promotion & Ads page.
---
Disclosure: Book review of Who Moved My Cheese Also, some links in this post may be affiliate links, which means we receive a commission if you click a link and purchase something that we recommend.
Have you read Who Moved my Cheese?, What did you like about it? Comment below. We would love to know.
Subscribe to our newsletter to never miss our updates and book recommendations.
Follow us on Instagram, Twitter, Pinterest, Youtube, Tumblr, Facebook, and Goodreads.
P.S. If you share it, it will make our day.
Have a great day ahead! 🙂
Happy Reading, and Keep Smiling!!! Sharing is caring! Sharing is caring!