Are you a non-reader? And wondering what you can try to motivate yourself to read more books?
Or are you someone who wants to make reading a habit, but are struggling to find time for it?
Well, you are at the right place. This article is surely for you.
I have in here not just given any random tips, but the tips that really work. I have given them all based on my experience. So, here we go with different ways to motivate you to read more books. Some you might know, some you might not.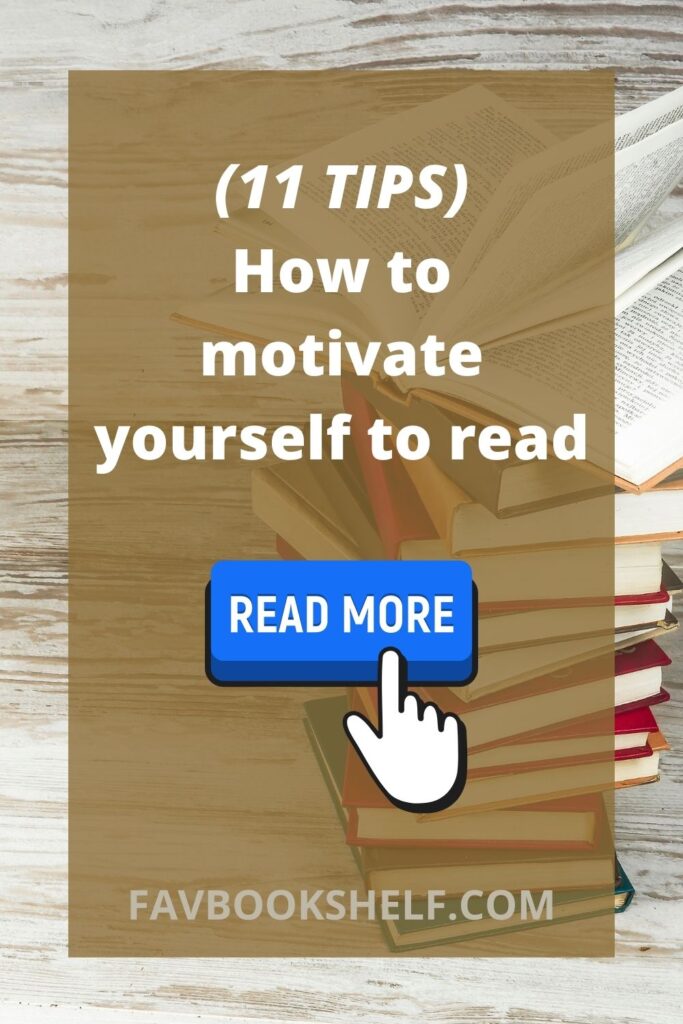 So now lets start…
---
#1 Have reading hour or reading day
---
This thing really helped me.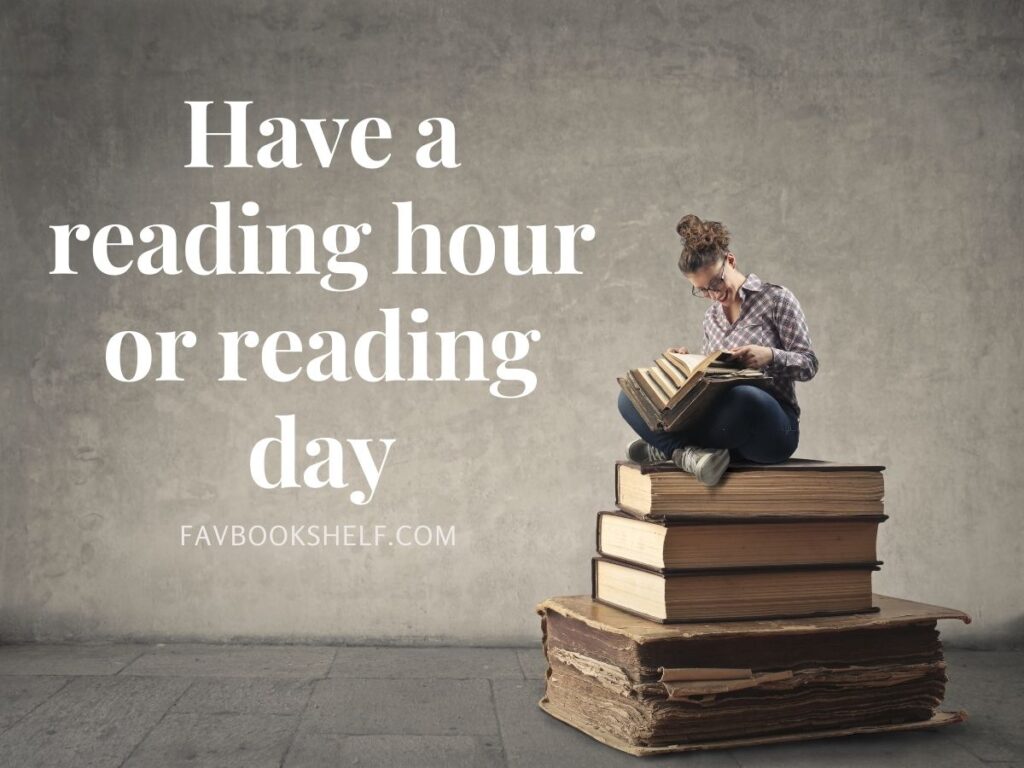 Making a fixed schedule of reading really helps.
I first tried having a reading hour. But, it didn't help. So, instead, what I did was have a reading day.
My target is to finish 12 books in a year i.e. finish at least 1 book each month. And for that, what I do is binge-read. Like, I grab any book at the end of the month. And, just read. And do nothing else. Just binge-read…
I prioritize reading this way.
Having this schedule has helped me a lot. It has even made my reading more efficient.
But then, it is up to you.
Having a reading hour might help you. For example, you can fix an hour in the evening where you dedicate your time to reading. It doesn't have to be just an hour, it can be 15 – 30 minutes as well. It can be anything you decide. You just have to stick to it.
---
#2 Understand the benefits of reading
---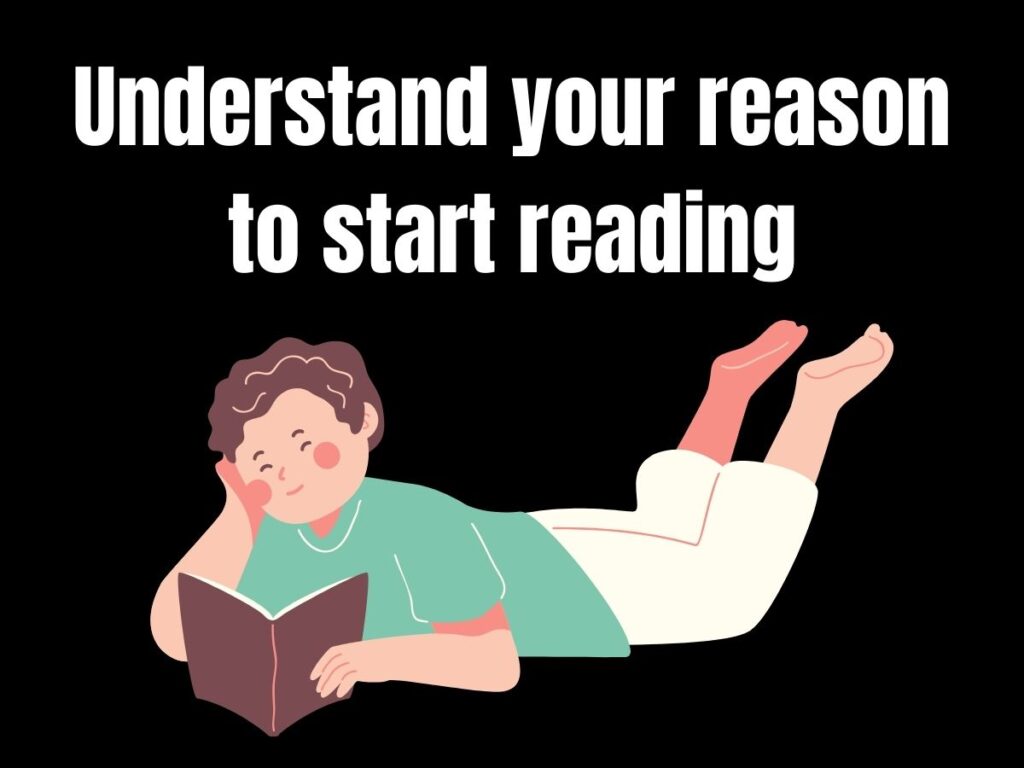 How are you supposed to feel motivated or prioritize reading if you don't know how reading or spending time reading is going to help you?
For some reading can be relaxation, for some informative, for some traveling to different places, or for some just a task to pass the competitive exam.
Know your motive behind reading. Every person has their own reasons to read.
This article might help you to get to know the benefits of reading: Why you should read a book (17 Reasons) Here, we have given reasons in which reading will help you. They are from our own experiences too.
---
#3 DON'T rush! Go slow and Go light
---
I have seen this many times. And, I am guilty of doing this too.
So what happens is, we try starting reading with the book that is very hyped or has a complex writing style and advanced level plot and language. We don't see if that book that everyone is recommending is good for you to read right now or not.
We just pick up the hyped book. And then, we don't like it. And, it is the number one turn-off for reading.
So, it's important to not just pick a book because of its hype, especially when you're a beginner.
I will suggest you grab a book that is easy to read, simple, and sweet. Not too complicated and not too many hard words.
---
"If you don't like to read, you haven't found the right book."

– J.K. Rowling
---
#4 Be moody
---
Yes! You read it right.
Be Moody.
Understand what you feel like reading and go for it.
As for me, even if I have scheduled to read some finance book this month, it might just happen I read some other book, like some self-help, or some fiction book.
That's okay.
Sometimes going with mood is good. It keeps you motivated to read more books and as well makes you look forward to reading more.
---
#5 Check for the length of the book
---
(Fact that nobody tells)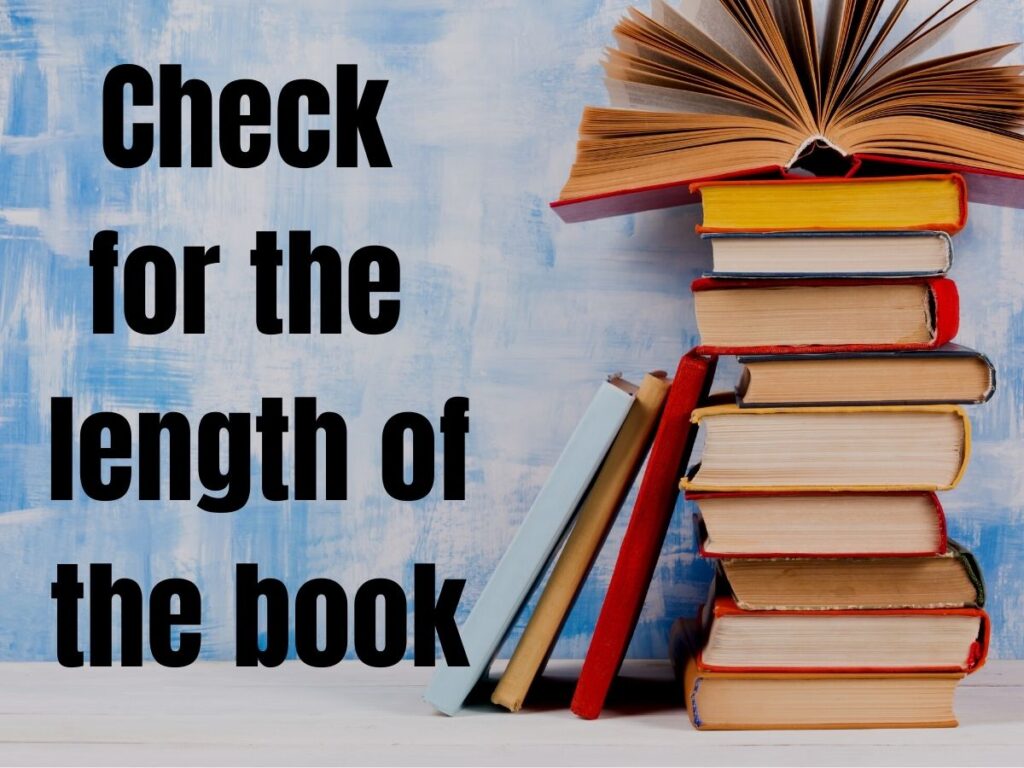 Aha! I know that not many people will suggest you this.
Short books take less time to finish. And thus give you a sense of accomplishment and motivation. I would suggest any book with less than 300 pages is short and won't take long to finish.
Here, we have suggested books for beginners that are short and fun, 17 Best Recommended Books for Beginners (Easy Reads)
We have a video on it as well, if you want to watch instead of reading: Best Fiction Books for Beginners (Youtube)
---
#6 Check the font size and writing style
---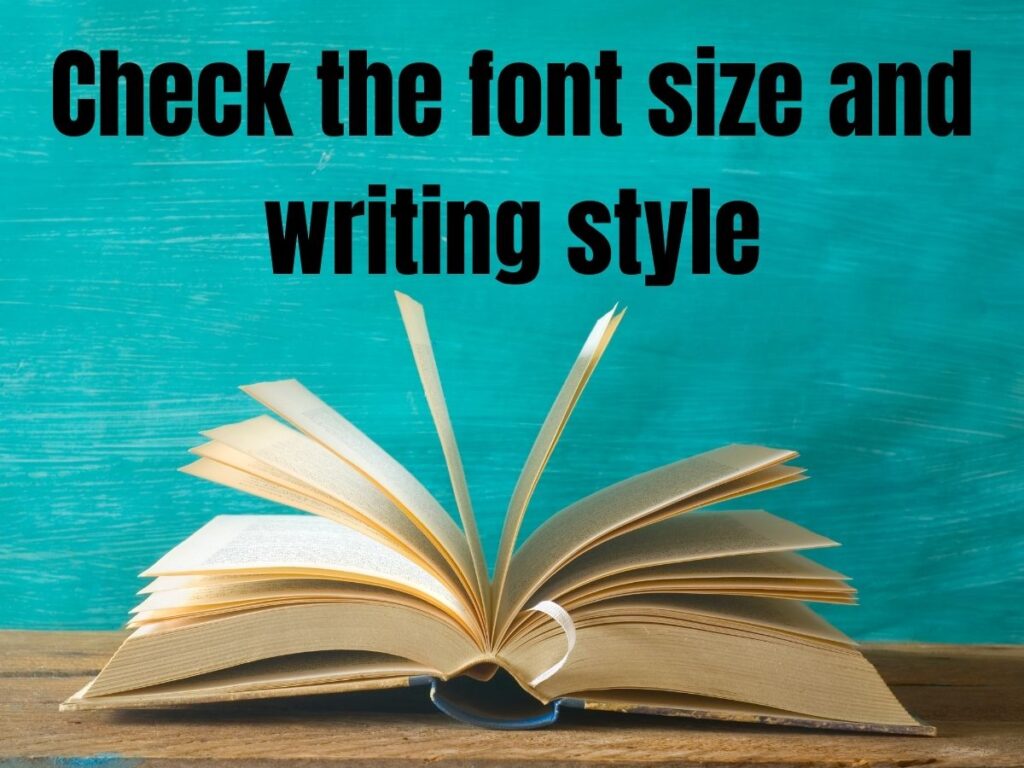 I know it might sound cliche, but a good font style and appropriate writing style will really help you stay motivated and make reading more interesting.
Clean and clear fonts where paragraphs are neatly indented and formatted with appropriate line space, make reading more fun.
---
#7 Attractive book cover
---
Well, the first you see while selecting a book is its cover.
So, make sure you really like it. You will be surprised how a good cover will make you want to grab the book and read it more.
I am guilty of choosing books with mostly a beautiful and fresh book cover.🙈 It makes me feel enthusiastic and interested in reading the book.
---
#8 Maintain a reading journal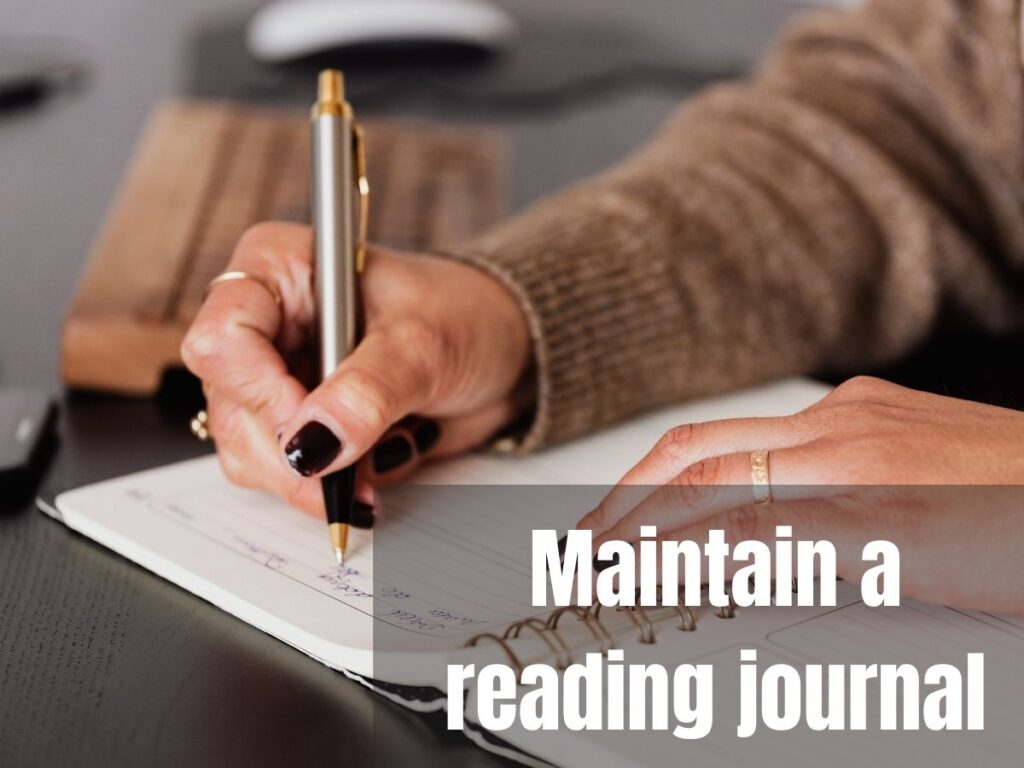 Yes, I guess this would be a treasure. I have not yet started it though.
But, surely I am going to write down the books I read in a journal. It will be a real dose of motivation.
Try it! It might help.
---
#9 Don't pick up book with too many difficult words
---
I guess this is a no-brainer.
Obviously, if you pick up a book with lots of hard words in it, you are going to keep it down.
You can't always pick up a dictionary or Google to search what that word means. And then still keep up with your reading. You will most probably lose your motivation to read.
I guess, when you open a page and find more than 5 difficult words on a single page, then my suggestion will be not to pick up that book. Especially when you are already struggling with reading.
And, this 5-difficult-words rule is applicable even when your motivation behind reading the book is to improve vocabulary. You might start the book but will find it very hard to finish it.
If you want more tips on choosing a good book for yourself, you can check this article: How to choose a good book to read (Useful Tips)
---
#10 Follow people with similar interests like you
---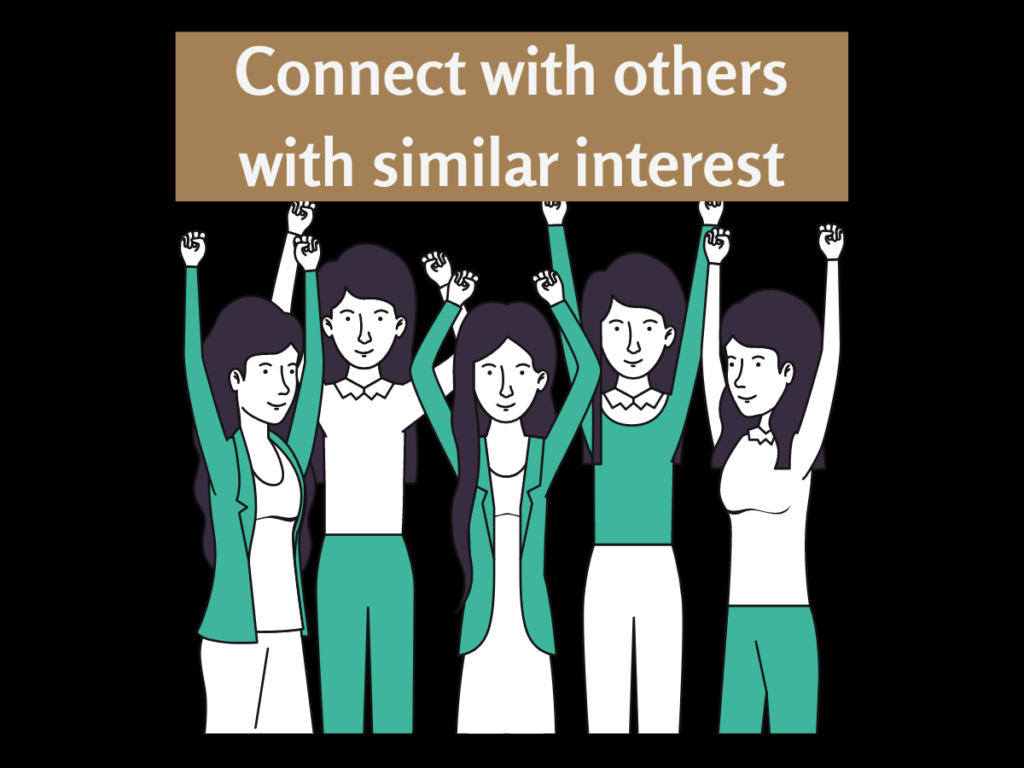 I know you already know this. But still…
Following people who have similar interests like you will help you keep up. And also give you new book recommendations that you will enjoy.
As for me, before I became a book blogger, it was really hard for me to keep up with my goal. Like, I ended up reading 8 books instead of 12 in a year.
But things really changed after I joined the book community.
I am now not only achieving my target. But many times, I end up reading more books.
So, you can as well find people on Youtube, Instagram, or blogs. You can just follow or subscribe to them.
We are on Youtube, Blog, Instagram. You can connect with us or other people like us.
It might help you achieve your reading goal.
You can choose your format: reading or watching. Both are fun and informative.
---
#11 Lastly, Dont compare. Be You
---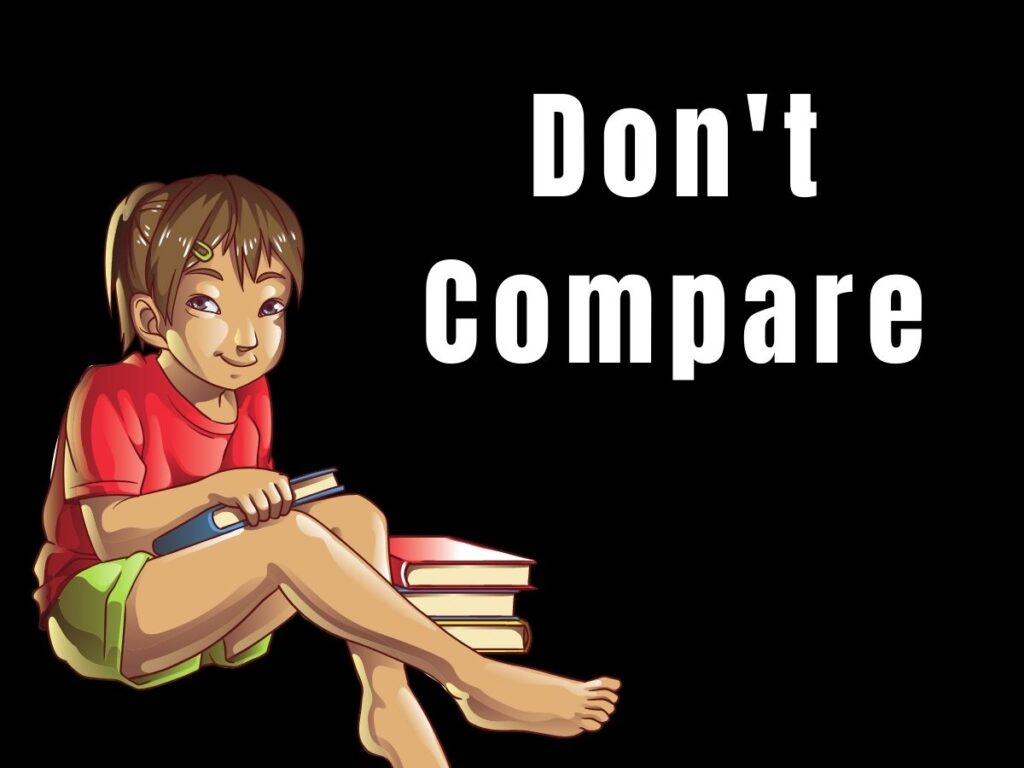 This one! I wished someone had told me about this before.
When we are about to start, we compare ourselves to people who read 100 books in a year or 50 or something like that books in a year.
Also, sometimes we might find ourselves in the opposite situation, where people around us are non-readers. Like they read no book or just one book in a year.
So, comparing yourself with people is not at all a good idea.
Rather, you should start with yourself.
The minimum bar to be set is like reading at least 12 books in a year i.e. one book each month. Then after that, it is up to you. You can increase the number or stay with the same.
After all, persistence is important and appreciable.
So, just don't compare. Be you… for you!
---
Well, that's it. If you have any other tips and suggestions on how to motivate yourself to read more books, we would love to know them. Do tell us about them in the comments.
We hope that you got some helpful tips to help you on motivating yourself to read more books!
---
Articles you might as well like:
Videos you might enjoy:
---
Are you an author or a publisher? If yes, then you must check our services for promotions and marketing. They will undoubtedly benefit you.
---
Disclosure: All our content is honest. Some links in this post are affiliate links, which means we receive a commission if you click a link and purchase something that we recommended.
Why do you love reading or what to start reading? Do comment below. Would love to know your reason.
Subscribe to our newsletter to never miss our updates and book recommendation
Do follow us on Instagram, Twitter, Pinterest, Youtube, Facebook, and Goodreads to know more about us.
P.S. If you share it, it will make our day.
Have a great day ahead! 🙂
Happy Reading! Keep Smiling!