A subculture concerned with higher education, writing, the arts, aestheticism, classic Greek, and the Gothic, Dark Academia is one of the most popular genres of books. While numerous things are slowly becoming synonymous, it is essentially a way of romanticizing our seemingly monotonous lives. Moreover, for those new to the genre (or those who want to dive deeper into this genre), we have compiled a list of 10 must-read Dark Academia books. Also, for each book, we have written why we specifically liked that book and recommended it to you.
P.S. All books have been arranged in alphabetical order. Because duh, they all are just awesome.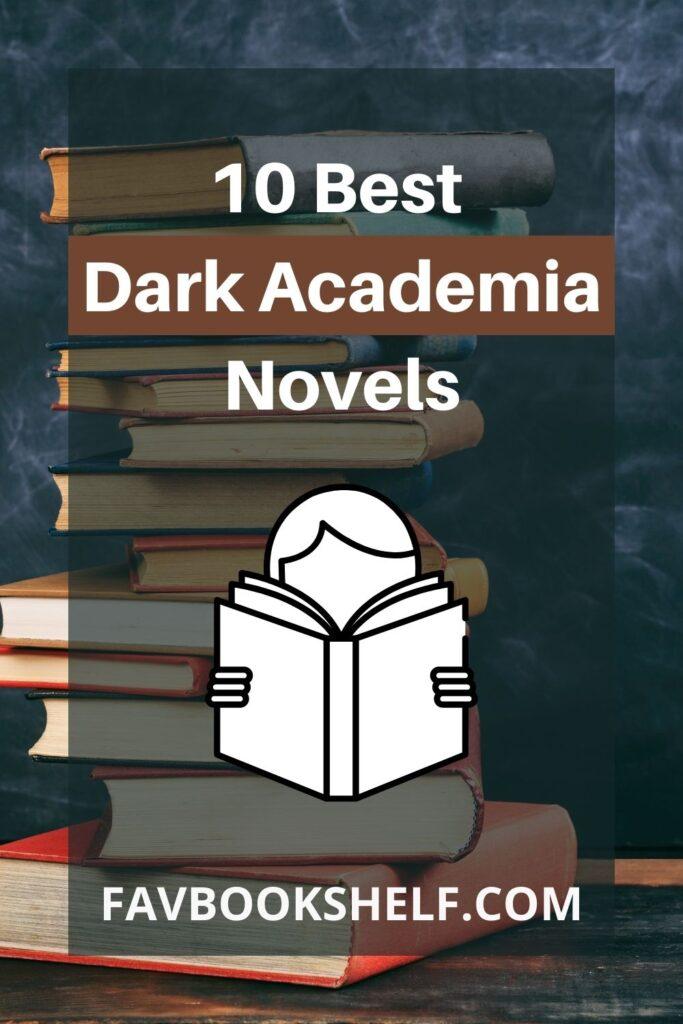 So now, let's just get started!!
---
#1 Anna Karenina by Leo Tolstoy
---
About the Book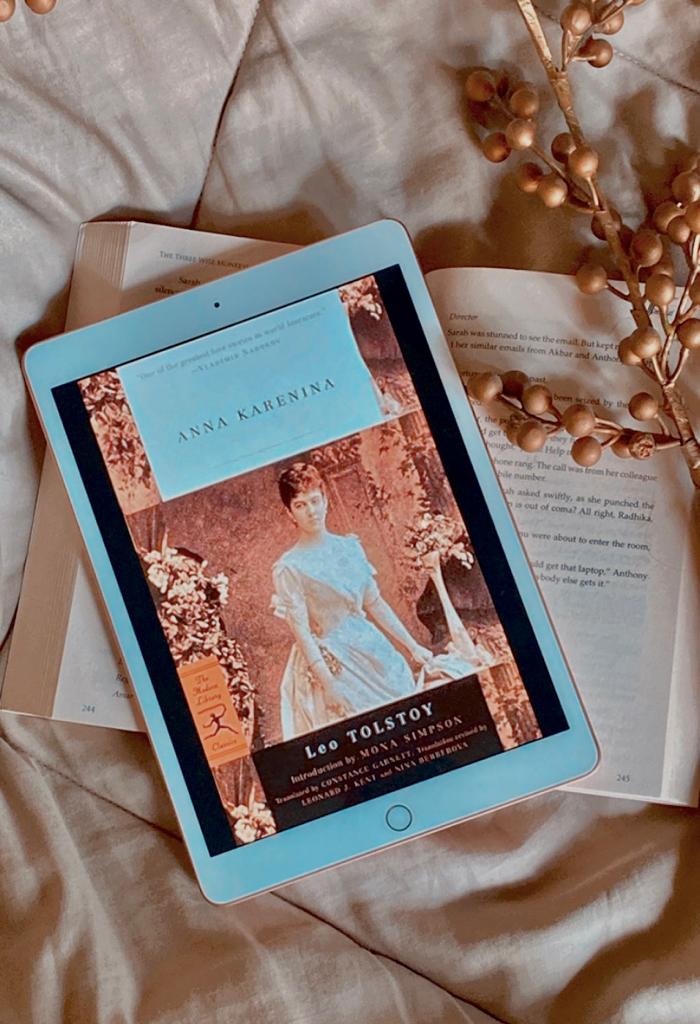 Title: Anna Karenina
Author: Leo Tolstoy
Genre: Romance, Realist novel, Historical fiction
Publisher: The Russian Messenger
Goodreads Rating: 4.07/5
"All happy families are alike; each unhappy family is unhappy in its way."
First published in 1878, Tolstoy's Anna Karenina is an exemplary representative of Russian literature. Through the characterization of the eponymous character, Tolstoy tells the story of a torrid love affair and its dire consequences between Anna, the wife of Aleksey Karenin, and Count Vronsky, a young bachelor. However, on becoming aware of the affair, Karenin is only concerned with his image. After becoming pregnant with Vronsky's child, the two lovers move to his Russian estate to create a life of their soon. Soon, disillusionment sets in, and Anna gets tired of Vronsky. Eventually, she kills herself in a bizarre and cruel fate twist.
Why do We recommend This Book?
Firstly, a classic, Anna Karenina, talks about the multiple facets of love. Moreover, from adultery to true love, it encompasses it all. However, with lyrical prose and lines that will stay with a reader forever, the book refrains from being didactic and lets the readers judge themselves. Lastly, it is one of the finest dark academia books ever.
If you want to buy/, gift Anna Karenina, click on the link below: 👇
---
#2 Frankenstein by Mary Shelley
---
About the Book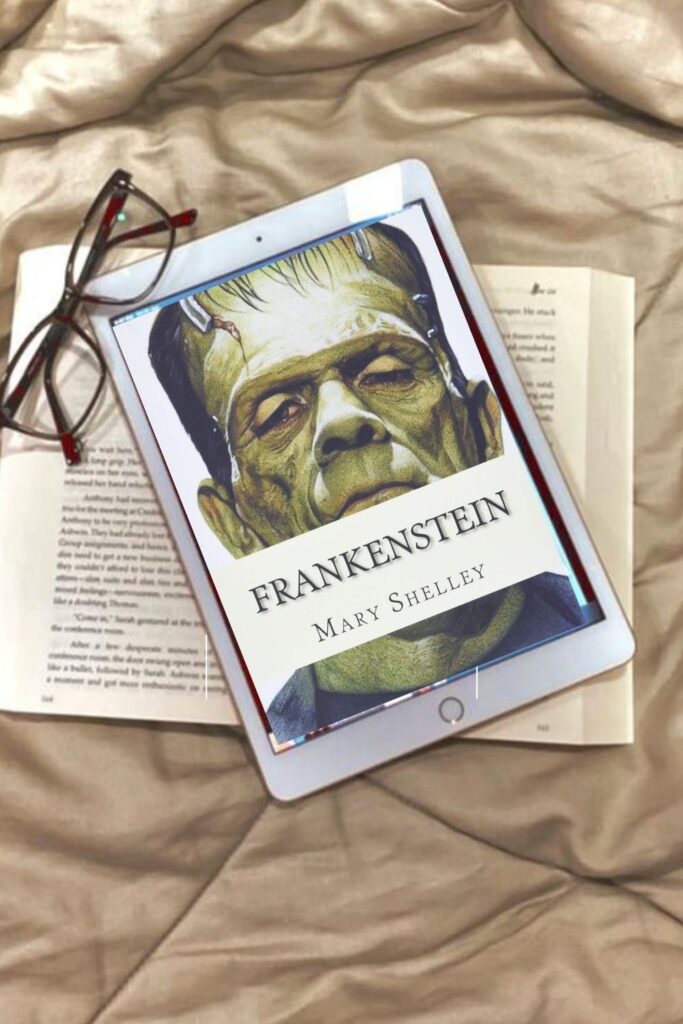 Title: Frankenstein
Author: Mary Shelley
Genre: A gothic novel, Horror fiction, Science fiction
Publisher: Lackington, Hughes, Harding, Mavor & Jones
Goodreads Rating: 3.83/5
"When falsehood can look so like the truth, who can assure themselves of certain happiness?" Also known as the Modern Prometheus (1818), Frankenstein is a Gothic novel with science fiction at its heart. Firstly, the titular character, Dr. Frankenstein, creates a sapient creature in his lab from pieces of corpses. Horrific looking, the creature inspires nothing but hatred and disgust in everyone it encounters. Lastly, discouraged and looking for revenge for such a loathsome life, the beast soon turns against its creator.
Why do We recommend This Book?
A fantastic concoction of the gothic and science fiction, the book serves as both suspicion and a thrilling read. The book also has a gendered lens, which should be reflected further.
If you want to buy/gift Frankenstein click on the link below: 👇
---
#3 Lolita by Vladimir Nabokov
---
About the Book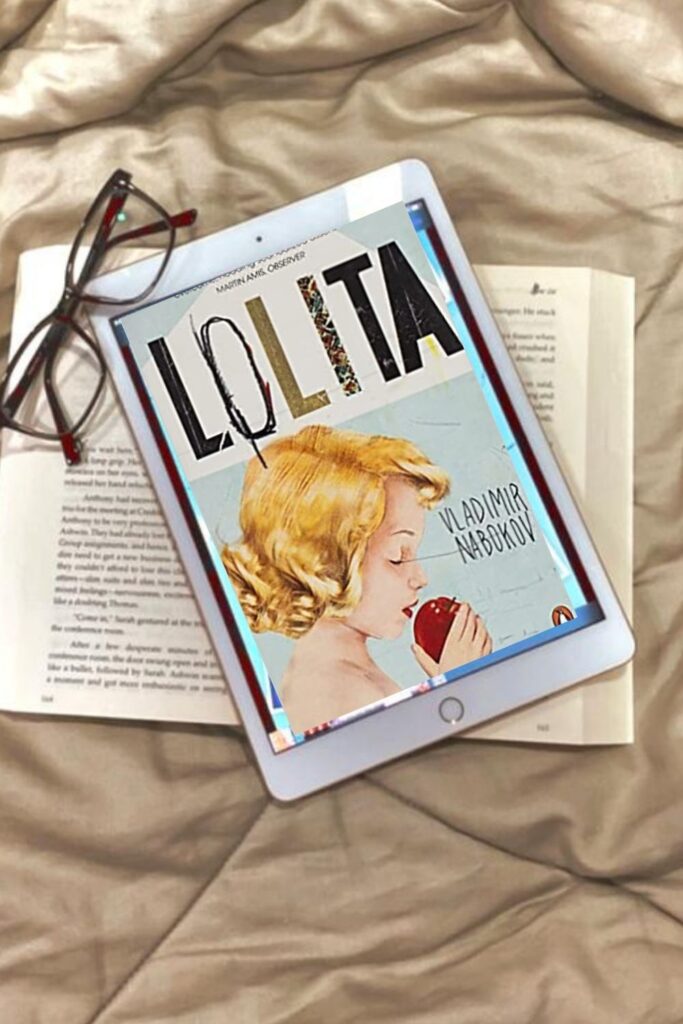 Title: Lolita
Author: Vladimir Nabokov
Genre: Psychological Drama, Erotic literature, Tragicomedy
Publisher: Olympia Press
Goodreads Rating: 3.88/5
"It was love at first sight, last sight, and ever sight."
First published in 1955, Lolita is a masterpiece of obsession, lust, and deviant love. The story begins when scholar Humbert is already in custody. However, it narrates how he falls madly in love with twelve-year-old Dolores Haze, his landlady's daughter, lovingly calling her Lolita. Moreover, to stay close to her, he marries her mother. However, his obsession soon spirals out of control when Lolita seeks other avenues of affection. Finally, in absolute desperation, he takes her on a cross-country misadventure.
Why do We recommend This Book?
The story encapsulates a deep sense of twistedness and the myriad facets of obsessive infatuation. Moreover, it is easily classified as psychological horror. However, Nabokov handles delicate issues like sexual assault and pedophilia with utmost straightforwardness, making it not everyone's cup of tea. The book is also a great insight into the psyche of a sick individual who twists the truth to absolve himself of his crimes. It is also one of the finest specimens of dark academia books.
If you want to buy/gift Lolita by Vladimir Nabokov, click on the link below: 👇
---
#4 Madame Bovary by Gustave Flaubert
---
About the Book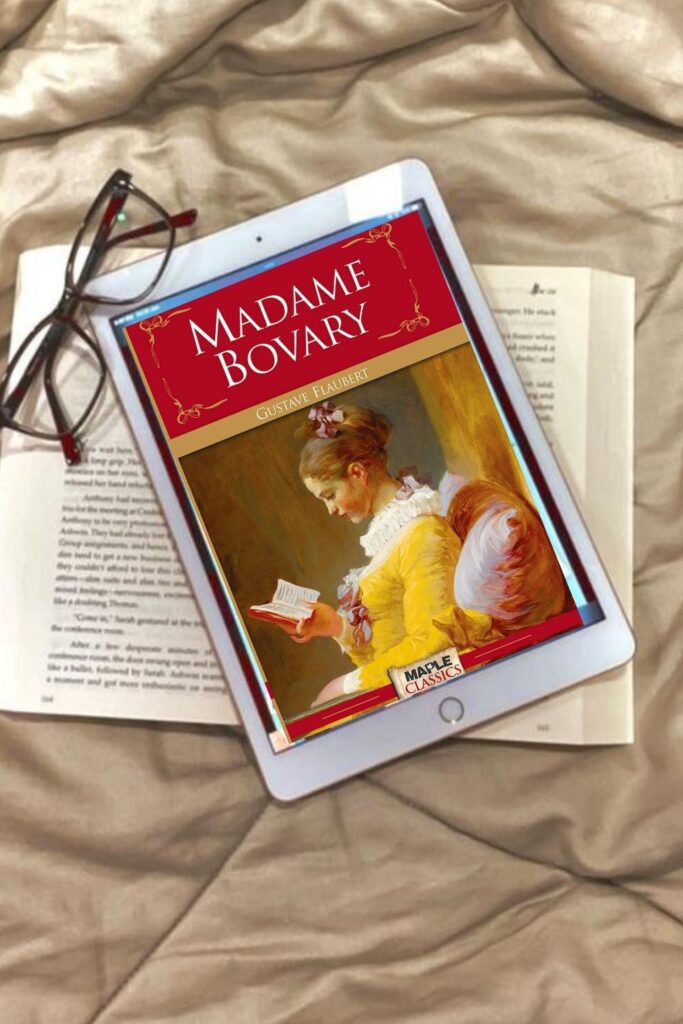 Title: Madame Bovary
Author: Gustave Flaubert
Genre: Realist novel
Publisher: Revue de Paris (in serial) and Michel Levy Freres (in book form)
Goodreads Rating: 3.69/5
"She wanted to die, but she also wanted to live in Paris."
French realism's exemplary representative, Madame Bovary, was first published in 1856. It narrates the story of the eponymous character and her affairs with living a life way beyond her means to escape boredom. Moreover, embodying the essence of romance and romanticism, Emma Bovary engages in numerous affairs even after marrying the pleasant but unambitious Dr. Charles Bovary. However, these affairs were all to secure a more romantic and affluent life. Finally, by a sick twist of fate, Emma instead loses all. Her lovers, her comfortable life, and a marriage where the husband loved her dearly.
Why do We recommend This Book?
A masterpiece insight into what a monotonous and listless life can make a person do, the book also reverberates with feminist ideologies. It critiques how women were solely seen as vehicles of romance and the family's caretakers after that. However, through Emma, Flaubert exposes the immorality hidden behind the curtains in high society. Lastly, this is one of the classic dark academia books with lyrical prose and symbolic imagery.
If you want to buy/gift Madame Bovary By Gustave Flaubert, click on the link below: 👇
---
#5 Maurice by E. M. Foster
---
About the Book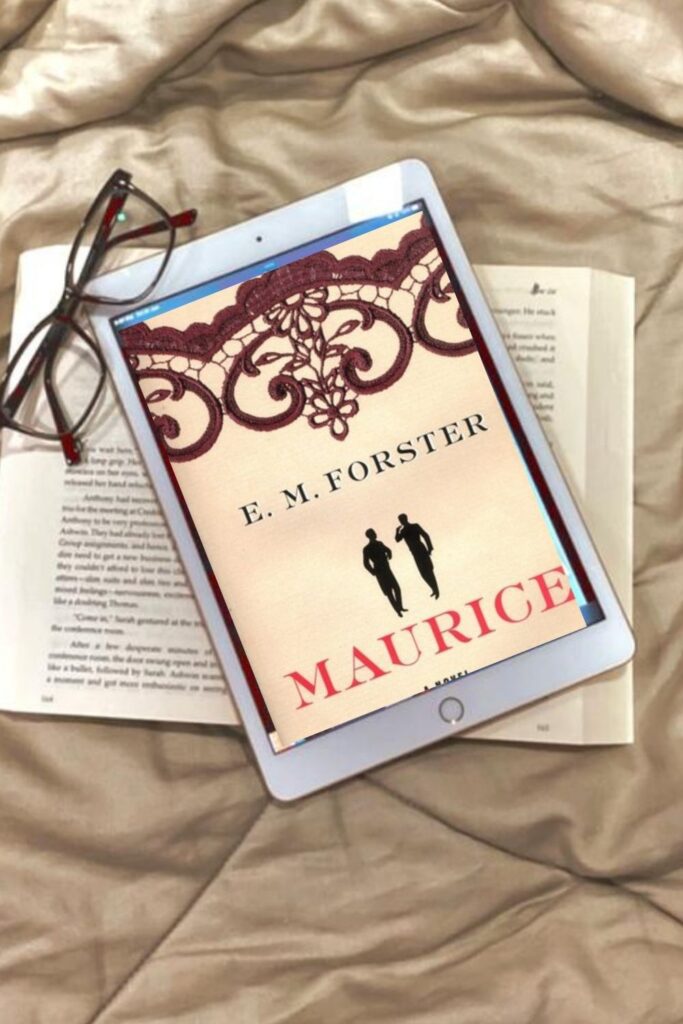 Title: Maurice
Author: E. M. Foster
Genre: Historical fiction, LGBTQ fiction, Queer Literature
Publisher: Hodder Arnold
Goodreads Rating: 4.06/5
"Every conceivable type of person has been, is, and always will be."
Maurice, written in 1913-'14 by E.M. Foster, underwent several modifications before being published in 1971. Firstly, the narrative follows the eponymous character, Maurice Hall, from his days as a schoolboy, through Cambridge to adulthood. Secondly, the plot mainly focuses on his sexual awakening and his negotiations with the same. Hence, it is a bildungsroman in its very essence. Finally, the book encompasses everything from dismantling class hegemony to dealing with homosexuality.
Why do we recommend This Book?
Maurice also elucidates a gripping tale of a boy's struggle with his identity under the academic backdrop. Lastly, deeply layered, the story was revolutionary and deserved all the credit.
If you want to buy/gift Maurice by E.M Foster, click on the link below: 👇
---
#6 Perfume by Partick Suskind
---
About the Book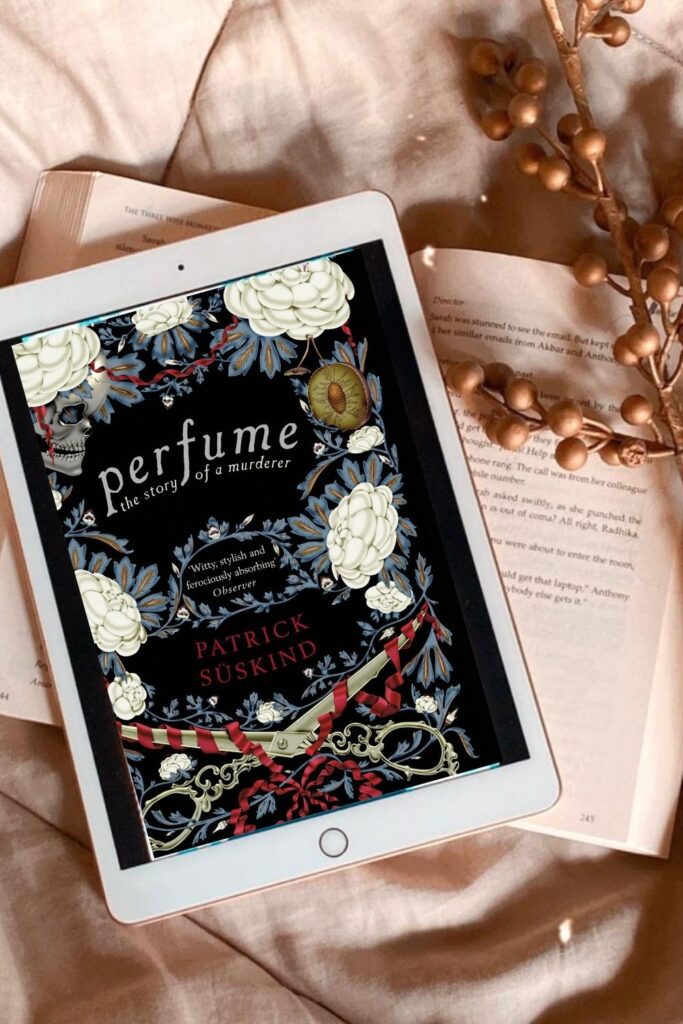 Title: Perfume
Author: Patrick Suskind
Genre: Horror fiction, Absurd, Thriller, Magic realism
Publisher: Alfred A. Knopf (USA)
Goodreads Rating: 4.03/5
"He who ruled scent ruled the hearts of men."
First published in 1985, dark academia fans often overlook this book. A surreal tale of sensory depravity and its subsequent aftermath, the book follows Jean-Baptiste Grenouille and his life where he was born with no smell of his own. But possessed with superhuman olfactory talents, he becomes the apprentice of a perfume creator. Finally, obsessed with creating 'the ultimate perfume,' he goes on a mad quest, and pretty soon, his insanity and obsession catch up to him.
Why do We recommend This Book?
Firstly, the five senses are very pertinent to any piece of writing. However, often overlooked, the olfactory sense takes center stage here. Moreover, eloquent writing and horrific events are strewn across the book, making it a must-read. Nuances of cruelty and obsession are also dealt with gracefully.
If you want to buy/gift, Perfume by Partick Suskind, click on the link below: 👇
---
#7 The Secret History by Donna Tartt
---
About the Book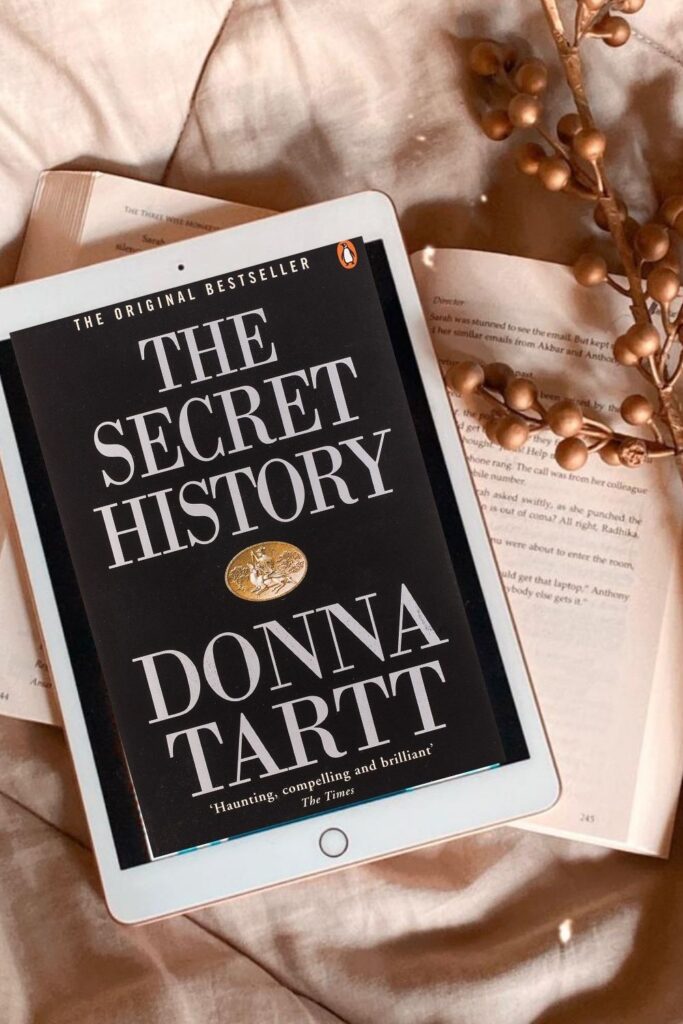 Title: The Secret History
Author: Donna Tartt
Genre: Psychological fiction
Publisher: Alfred A. Knopf
Goodreads Rating: 4.13/5
"Death is the mother of beauty," said Henry.
"And what is beauty?"
"Terror."
A modern-day Greek tragedy published in 1992, The Secret History is the gateway to Dark academia. However, as a psychological fiction, the novel follows six erudite and obnoxious students in Hampden College, New England. The book starts with Richard Papen's acknowledgment of the murder of a very dear friend, Bunny. It then splits into two parts- events leading up to the homicide and its consequences. Moreover, amidst quoting Classics, Bacchanalia, and a lot of aestheticisms, the societal norms of morality become oddly diluted. Soon, lines between right and wrong blur, and all hell breaks loose.
Why do We recommend This Book?
Firstly, set in an elite university with copious references to the classics, the book is any reader's paradise. While the story revolves around six morally grey and obnoxious students with no apparent essence of a socially acceptable form of heroism, the writing is Tartt's hero. Moreover, with lyrical prose and a particular way of visceral writing, the book makes the readers a part of the 'cult' and questions the seemingly moral dictums of society. It is one of the finest dark academia books available for readers.
If you want to buy/gift, The Secret History by Donna Tartt, click on the link below: 👇
---
#8 The Picture of Dorian Gray by Oscar Wilde
---
About the Book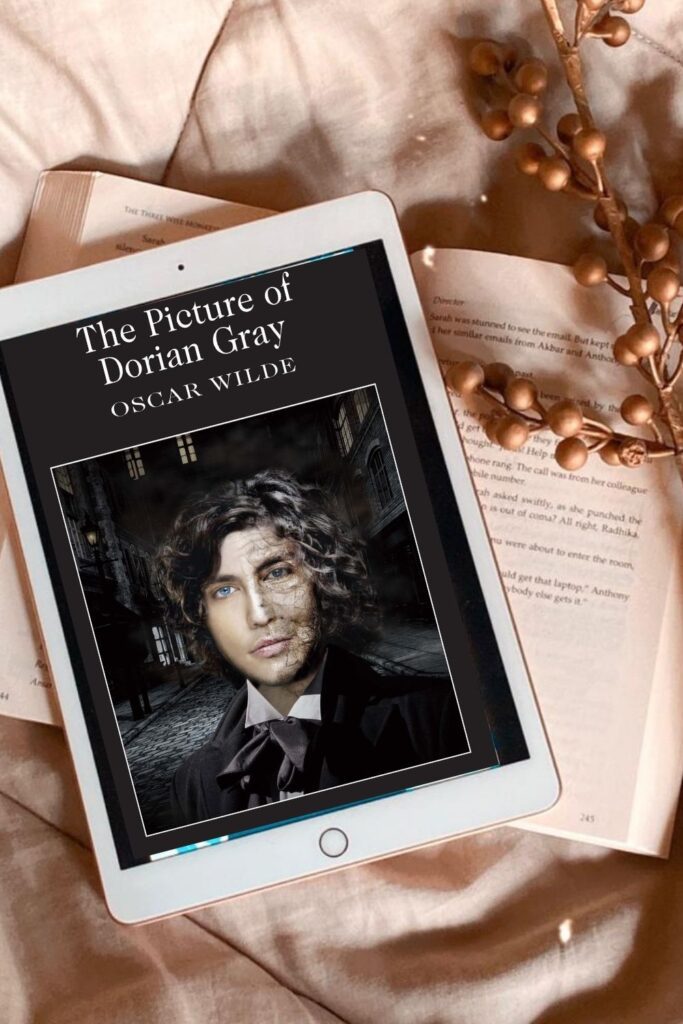 Title: The Picture of Dorian Gray
Author: Oscar Wilde
Genre: Philosophical Fiction, Decadent literature
Publisher: Ward, Lock & Co.
Goodreads Rating: 4.10/5
"The books that the world calls immoral are books that show the world its shame."
Published in 1890, The Picture of Dorian Gray is arguably the finest work on narcissism, vanity, and hedonistic selfishness. It narrates the story of how well-known artist Basil Hallward gets obsessed with an impossibly beautiful young man, Dorian Gray. As a muse, Gray gets acquainted with his beauty, evolves into a self-infatuated individual, and embraces a life of hedonism. He exchanges his soul for eternal youth and beauty. The book effectively indulges in many transgressive delights from love affairs, obsession with beauty, dealings with narcotics, and the very act of hunting.
Why do We recommend This Book?
While many critics have shunned this book as a celebration of immorality, it can easily be considered a warning against how even the minutest of wrong choices can have serious repercussions. With beautiful quotes that remain etched in the readers' minds forever, Wilde negotiates a life of duality and the dangers of selfish individuality.
If you want to buy/gift, The Picture of Dorian Gray, click on the link below: 👇
---
#9 The Great Gatsby by F. Scott Fitzgerald
---
About the Book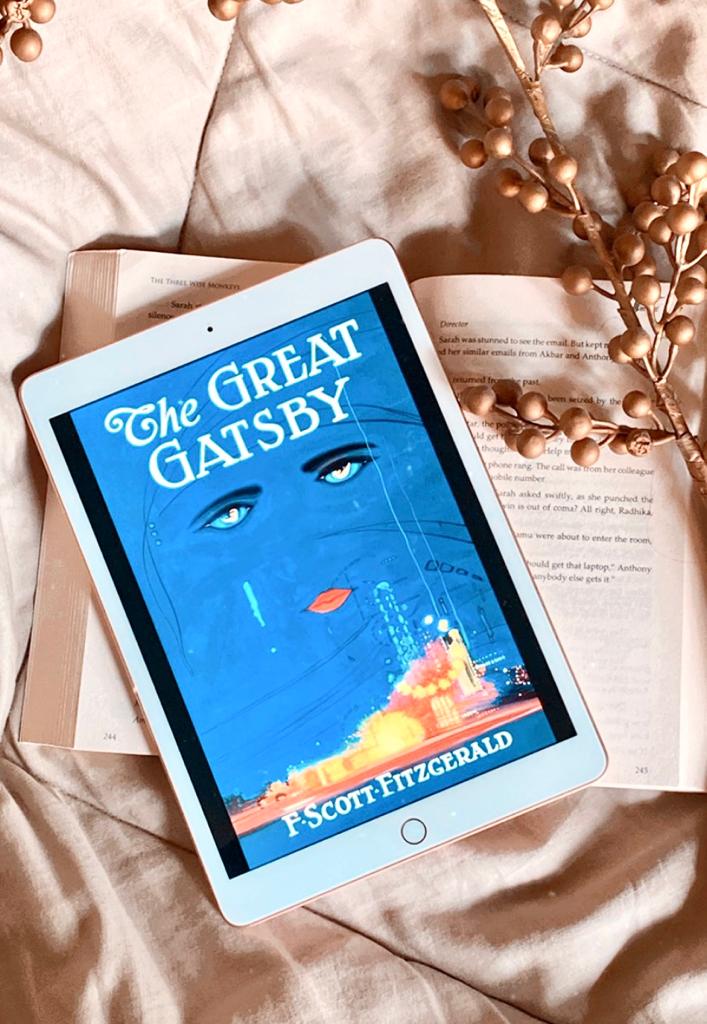 Title: The Great Gatsby
Author: F. Scott Fitzgerald
Genre: Tragedy, Historical fiction
Publisher: Charles Scribner's Sons
Goodreads Rating: 3.93/5
"So we beat on, boats against the current, borne back ceaselessly into the past."
Set in Jazz Age New York and published in 1925, The Great Gatsby is a classic that gives the readers insight into the society of the privileged few. Written from the point of view of an outsider, Nick Carraway, the story narrates the tragedy of Gatsby and his devoted efforts to woo Daisy Buchanan – a woman he had loved in his youth. The eponymous character is a mysterious young man who throws lavish and wild parties at his house. The book is riddled with social scandals, heartbreak, and eventual tragedy and encapsulates post-war America perfectly.
Why do We recommend This Book?
Set against the backdrop of the post-war economy, social stratification, and jazz music, The Great Gatsby delves into the nuances of love, heartbreak, and tragedy with the utmost grace. Moreover, the book must be read to understand the art of precise and yet eloquent writing.
If you want to buy/gift The Great Gatsby, click on the link below: 👇
---
#10 The Bell Jar by Sylvia Plath
---
About the Book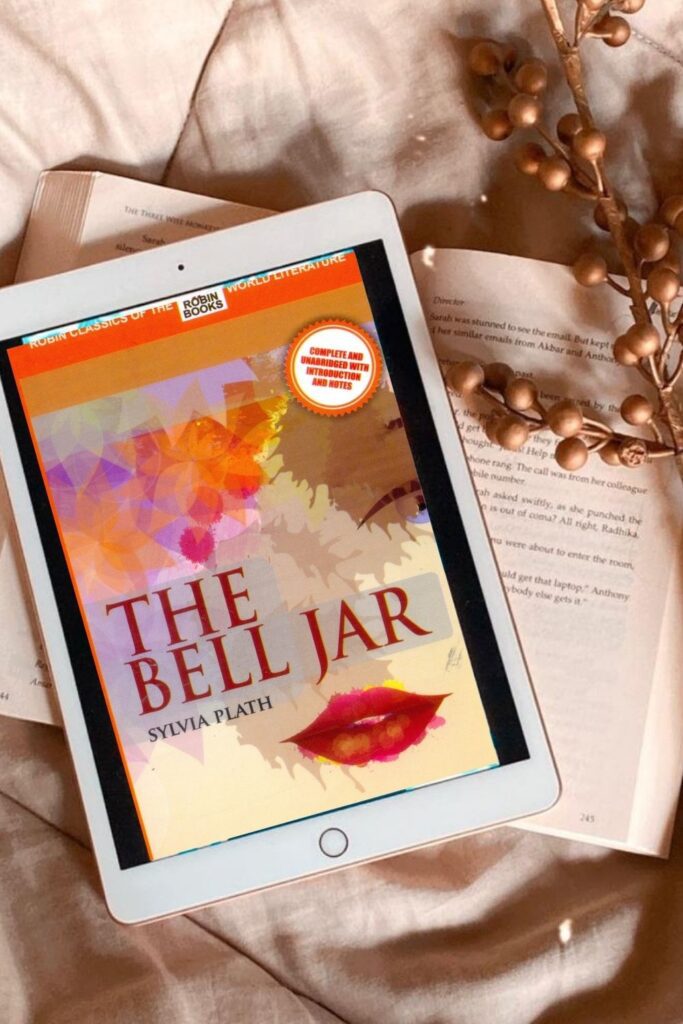 Title: The Bell Jar
Author: Sylvia Plath
Genre: Psychological Fiction, Fictional Autobiography, Roman a clef
Publisher: Heinemann
Goodreads Rating: 4.03/5
"The floor seemed wonderfully solid. It was comforting to know I had fallen and could fall no farther."
A cult favorite, The Bell Jar was first published in 1963. The story is a gripping narrative about ambition nurtured and loss, a metonym for Esther Greenwood's breakdown and subsequent descent into madness. While the book starts with her being depicted as an intelligent woman on the edge of greatness, she soon burns out and is consumed by the emptiness surrounding her.
Why do We recommend This Book?
A deeply harrowing and relatable narrative. The book explores the role of women in society and criticizes the mandates that govern their lives. Issues of depression are dealt with utmost grace.
If you want to buy/gift, The Bell Jar, click on the link below: 👇
---
SO, to conclude, here are ten must-read Dark Academia books:
Ten must-read Dark Academia books
Read every book on this list. I am sure it won't disappoint you.
Articles you might also like:
The videos you might like:
---
Want to send us the book for promotion? Or enjoy space on our blog for advertising? Refer to Promotion & Ads page.
---
Disclosure: All our recommendations are honest. Also, some links in this post are affiliate links, meaning we may receive a commission if you click a link and purchase something we recommend.
Which is your favorite Dark Academia book? Leave a comment below. We would love to know your favorite one.
Subscribe to our newsletter to never miss our updates and book recommendations.
Follow us on Instagram, Twitter, Pinterest, Youtube, Facebook, and Goodreads to know more about us.
P.S. If you share it, it will make our day.
Have a nice day ahead 🙂
Happy Reading, and Keep Smiling!!