A billionaire office romance with steamy and emotional parts, The Favor is a standalone novel by Suzanne Wright. And in this article, we will be giving a spoiler-free book review of The Favor. 
---
About The Favor
---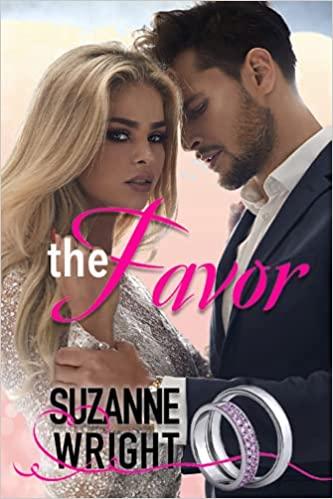 Title: The Favor
Author: Suzanne Wright
Genre: Romance, Contemporary, Adult
Publisher: Self-published
Type: Standalone
Pages: 388
Goodreads rating: 4.1/5
Vienna should have known better than asking a man like Dane Davenport for a favor. A ruthless businessman, Dane never does anything without weighing its profit and loss. But he did save her once, so when he asks her to return his favor, she isn't in a place to say 'no'. Though getting married to her exceptionally handsome boss was never in her plans. Sure it's only a contract marriage, and she only needs to stay with him for a year. Easier said than done, not when she knows how aware she is about everything of his. Vienna knows there is no chance her harmless crush on her boss, which has been festering for years, would ever come to pass, but the more time she spends with him, the more she realizes that getting over Dane would be near impossible.
---
Book review of The Favor
Suzanne Wright is my go-to writer for when I want an easy read, an escape from my life, or something to make me feel better after reading an angsty/depressing novel. I just know I will not get disappointed by her, especially not when it comes to characters. And, of course, I wasn't wrong with this one either.
The book cover and title are as simple as they could be. I mean, it's a contemporary, adult romance. I am just glad I can open this book without having to hide the front cover from my parents while at home (just kidding. Not).
The author's writing style is straightforward, and the humor and sass are pretty cool. However, Wright has written better humor than this one (like the Dark in You series). Also, all the steamy scenes were so hot and detailed (still fanning myself).
The whole workplace dramatics don't take much time in the novel. Although whenever we see the two characters dealing with them, it's always satisfying. The drama does come, though, and they are a bit too much at times. But thankfully, the problems are mostly external and do not come from any misunderstanding between the two (at least, not always). And I think the main reason for that is Vienna.
"Not yours," Dane finished. "They're my rings on her finger. It's my name she's taken. It's my bed she shares. She is mine."

Suzanne Wright, The Favor
I love some alpha, possessive lovers. And Vienna is honestly one of my all-time favorite characters in romance novels (Suzanne's girls are always fabulous, to be honest). She was so understanding, mature, and non-toxic. She rarely jumped to a conclusion, and she always tried to converse with Dane whenever on the verge of misunderstanding. When she did blow off, she always had a reason (mainly because of emotional overload, because she felt too much).
This book had all my favorite tropes – office romance, unrequited love, the marriage of convenience, family drama, ex-drama, childhood trauma, mentally ill family member (I did say the dramatics were too much at times). My favorite character after Vienna was definitely her father, and his relationship with both Vienna and Dane was so adorable.
I would have liked at least one to two chapters from Dane's side because he was so distant and had such a poker face majority of the time. I would have also liked to delve deeper into Vienna's father's past and what happened in Vienna's childhood when she lived with him. His storyline had so much potential, and I didn't like how we just passed over his condition just like that. However, though the romance was slow-burn, I still felt that we skipped over their relationship development by quite a few steps.
This wasn't my favorite book by Suzanne, but it was definitely my favorite workplace romance to date. And Vienna is such a strong, sassy, take-no-shits, confident character, and I have got a major girl crush on her. I wish I could either be her or have her as my best friend.
---
Conclusion
---
Rating: 4 / 5
Recommendation: If you don't mind family dramas or delusional exes problems, this one is definitely for you.
If you liked Brooklynaire by Sarina Bowen, Mount Trilogy by Meghan March, and Marriage of Inconvenience by Penny Reid, you would definitely love The Favor.
P.S.: This book is available on Kindle Unlimited. If you have subscribed to it, then you can read this book for free.
Buy The Favor Now:
---
About the Author
---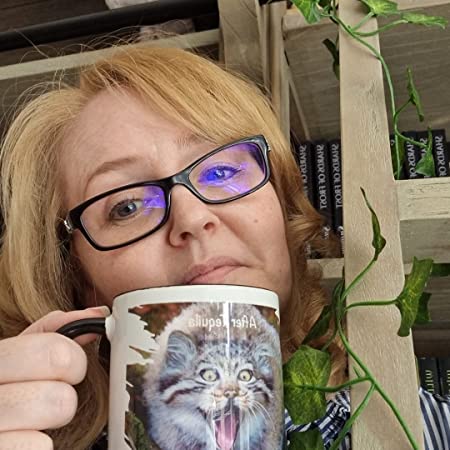 Suzanne Wright is a British fiction romance writer. Her works include the Dark in You series (Demons), Deep in Your Veins series (Vampires), The Phoenix Pack, The Mercury Pack, and The Olympus Pride Series (all shifter novels that are interconnected to each other). She has also written 3 contemporary romance standalone – From Rags, Shiver, and The Favor. Suzanne is also starting a new series in 2022 – Devil's Cradle. She lives in England with her husband and two children.
Below is the link to buy The Favor:
Articles you might like:
Videos you might like:
---
Are you an author or a publisher? If yes, then you must check our services for promotions and marketing. They will undoubtedly benefit you.
---
Disclosure: The Favor book review is honest. Also, some links in this post may be affiliate links, which means we receive a commission if you click a link and purchase something that we recommend.
Have you read The Favor? What did you like about it? Do comments below. We would love to know.
Subscribe to our newsletter to never miss our updates and book recommendations.
Do follow us on Instagram, Twitter, Pinterest, Youtube, Tumblr, Facebook, and Goodreads.
P.S. If you share it, it will make our day.
Have a great day ahead! 🙂
Happy Reading and Keep Smiling!!! Sharing is caring! Sharing is caring!