Known for the famous bestselling book 'Alchemist', Paulo Coelho has another mysterious, spiritual discovery book which includes a glimpse of ancient traditions, self-discovery, soulmates, past life, etc. Yes, we are talking about his other work called Brida, and in this article, we have given a spoiler-free book review.
---
About Brida
---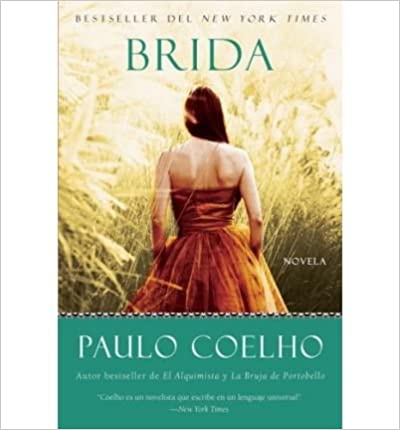 Title: Brida
Author: Paulo Coelho
Publisher: Harper One
Genre: Fiction/Fantasy/Philosophy
Type: Standalone
Pages: 224
Goodreads rating: 3.4/5
Brida is a story of a twenty-one-year-old Irish girl who wants to learn magic. Her hunger is to seek answers from life, travel back into the past, and move into the future. The story revolves around her quest and journey towards seeking answers. Two teachers influence her journey. The first one is Magus, a Master of Sun tradition who lives in a forest. The second one is a middle-aged lady, Wicca, a Teacher of Moon tradition. From both, there is something to be learned. The storyline follows her self-discovery of being a witch and practicing certain rituals on her quest. The story is not only about knowledge and tradition. There is love, conflicts, her relationship with her boyfriend Lorens, there is heartbreak, there are 'soulmates' and a choice to be made. There is a progression as a soul.
Warning: The author has explicitly mentioned not to practice the rituals/practices without proper guidance.
Book Review of Brida
Paulo Coelho is one of my favorite authors. I love his books. Even though sometimes it is difficult to understand or follow his works, I still find myself absorbed in the quest. So many of his books are like a journey, a kind of self quest.
Let me start with the cover. Doesn't that girl with long hair cascading on her shoulder, looking at the tall grass with a long gown, give you a feeling of looking at the mysterious life, seeking the answers to those unanswered questions? For me, it indeed did. I even kept the cover as my profile photo for a long time! That's the beauty of the book cover.
Even after reading the book, I felt like I was missing something. But then, I picked up the book again and had that aha moment. Also, the quotes are not mere quotes. They are deep and stand out as always.
She feared pain, loss and separation. These things were inevitable on the path to love, and the only way of avoiding them was by deciding not to take that path at all. In order not to suffer, you had to renounce love. It was like putting out your own eyes in order not to see the bad things in life. Life is so complicated. You had to take risks, follow some paths and abandon others.

Paulo Coelho
Ain't they amazing? They make you fall in love with his books, characters, and plots.
Imperfect characters seeking answers always attract me. And Brida builds a connection with me. It's been over ten years since I read this book, and still, her aura impacts me. One of the plots of her having a vision of past life intrigued me. It was rattling my personal views on past life. I vaguely remember the character of Magus and the dark forest where he lives. Nonetheless, the plot was heartbreaking and painful for me. It was as if I was the character in the book seeking a soulmate.
Also, the element and context of Paulo Coelho are synchronized with my quest for spirituality. His works always opened me to a fresh perspective. Like the grey element of witchcraft was shown in the shade of light; this was the thing I liked most. I grew up with the mindset that all witches are evil with pointed hats and crooked noses. But this perspective was fresh to me. Concepts like tarot cards, past life, and visions lead me to self-introspection. And I do apick up Paulo Coelho's books to look into his perspectives on a spiritual journey.
People give flowers as present because flowers contain true meaning of love. Anyone who tries to posses a flower will have to watch its beauty fading. But if you simply look at a flower in the field, you'll keep it forever.
That is what the forest taught me. That you will never be mine, and that is why I will never lose you.

Paulo Coelho
Coming to his writing style, it's elegant as always. But many times, it's complex to comprehend.
Yeah, this is an overwhelming read. But, if you are interested in the topics like mysteries of life, soulmates, traditions, and spiritual quests, this book is meant for you.
Conclusion:
Rating: 5 / 5; Our Rating Guide
Recommendation: 100% recommended to all explorers of spiritual quest.
If you have liked Paulo Coelho for a while or books with the flavor of spiritual mysticism, you would like 'Brida'. And for the people who are curious about spirituality, and philosophical thoughts, go for it!
Buy Brida Now:
---
About The Author
---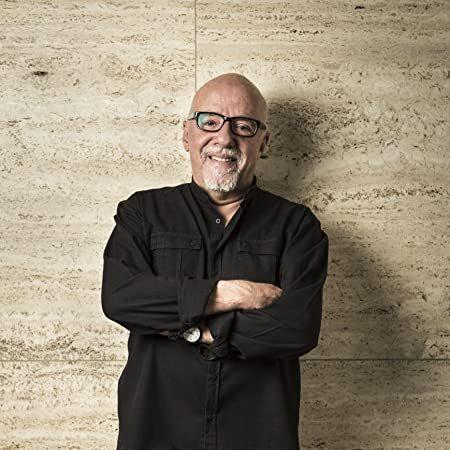 A Master storyteller from Brazil, Paulo Coelho was born in 1947 in Rio de Janeiro. Famously known for 'Alchemist', author of over 30 books, his books sold over million copies worldwide. He worked as a theatre director, actor, lyricist, and journalist. In 1986, he had a spiritual awakening during the walk of 500 mile Road of Santiago de Compostela in northwestern Spain, which he documented in his book, 'The Pilgrimage'. He is a member of the Brazilian Academy of Letters and has been a United Nations Messenger of Peace since 2007. He is the recipient of many awards 115. His works mainly twirl around spiritual quests.
Below is the link to buy Brida:
Articles you might like:
Videos you might like:
---
Want to send us the book for promotion? Or want space on our blog for advertising? Refer to Promotion & Ads page.
---
Disclosure: Book review of Brida honest. Also, some links in this post may be affiliate links, which means we receive a commission if you click a link and purchase something that we recommend.
Have you read Brida What did you like about it? Do comments below. We would love to know.
Subscribe to our newsletter to never miss our updates and book recommendations.
Do follow us on Instagram, Twitter, Pinterest, Youtube, Tumblr, Facebook, and Goodreads.
P.S. If you share it, it will make our day.
Have a great day ahead! 🙂
Happy Reading and Keep Smiling!!! Sharing is caring! Sharing is caring!