Memoirs of Geisha present seamless authenticity and exquisite lyricism, the true confessions of one of Japan's most celebrated geisha. So, here's a spoiler-free book review of Memoirs of a Geisha
---
About The Book:
---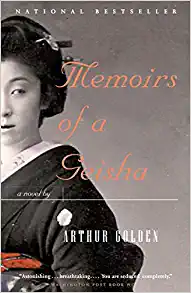 Title: Memoirs Of A Geisha
Author: Arthur Golden
Publisher: Vintage
Genre: historical fiction
Type: Standalone
Pages: 434
Goodreads rating: 4.1/5
This is the story of a young peasant girl named Chiyo. A simple girl from a coastal fishing town is left to find her way in the world of entertainment as a Geisha. Her story is about transitioning from a lowly peasant to the most sought entertainer in Kyoto, Japan.
---
Memoirs of a Geisha Review
---
I love historical fiction and Japanese culture. That was one of the main reasons which drew me to this book, to explore more about the inner workings of this culture. Even better is that this book is set in 1929 and continues throughout the second world war. The dramatic backdrop and even more dramatic nature of the characters make this book a work of art.
Before going to the characters and the story, I just want to take a moment to appreciate the book's cover. As depicted on the cover, the whole red lips and the white lower half of the face signal the importance of a Geisha in Japanese culture as an entertainer.
Furthermore, the title in the wavy format makes it seem like the works are written with a brush instead of print, making it even more beautiful. The cover also signifies the book's message of femininity with the soft tones of green mixed with white.
Coming to the writing style, the book is written in the first person, giving additional depth to the story. The sentence structure and scenic description also provide a lot of support to the storyline.
"She paints her face to hide her face. Her eyes are deep water. It is not for Geisha to want. It is not for Geisha to feel. Geisha is the artist of the floating world. She dances, she sings, she entertains you, whatever you want. The rest is shadows, the rest is secret."

Arthur Golden
I love how the author brings out the beauty of being a geisha in the form of art but also the harsh truth of their lives. A mere object of entertainment and nothing more.
The characters' development throughout the book is also proportionate to their traits. For example, Nitta Sayuri, the book's protagonist and narrator grows from a filthy child filled with the pain of separation and fear to a headstrong woman and the most sought entertainer in the entire province.
However, this transition does not come by easy. Her memoirs stored in the pages of a book makes us see that behind the charming smile of every entertainer, there is a small dark part that is always hidden.
People often find long explanations of cultures boring, but this book has a charm in that all the monologues and descriptions about the culture of Japan are fascinating.
"Nothing in life is as simple as we imagine."

Arthur Golden
This book inspired me to look beyond the complexity of my daily life, embrace all the challenges and solve them as per my capability. This simple message in the book is only possible through a smooth, fast-paced, and engaging story where each chapter has something new to unfold.
---
Conclusion
---
Rating: 5/5
Recommendation: 100%
As I said before, my love for Japanese culture drew me to this book; but the flawless plot development made me stay. I cannot say that this book is suitable for a light reading experience, but it definitely steals readers' hearts, just as Sayuri does with her clients. I recommend this book to anyone who especially loves Japanese culture and is ready for a heartbreaking journey of a child to a celebrity.
---
Buy Memoirs Of A Geisha Now:
---
About The Author:
---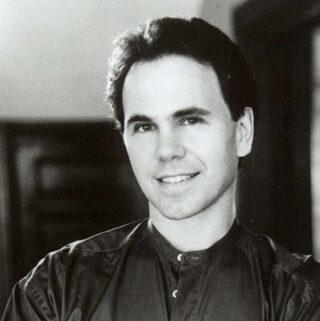 Arthur Golden was born and brought up in Chattanooga, Tennessee. He is a 1978 graduate of Harvard College with a degree in art history, specializing in Japanese art. In 1980 he earned an MA in Japanese history from Columbia, where he also learned Mandarin Chinese. In 1988 he finally received an MA in English from Boston. He has lived and worked in Japan but now lives in Brookline, Massachusetts, with his wife and children.
---
Link to Buy Memoirs Of Geisha:
---
Articles you might also like:
Videos you might also like:
---
Are you an author or a publisher? If yes, then you must check our services for promotions and marketing. They will undoubtedly benefit you.
---
Disclosure: The Favor book review is honest. Also, some links in this post may be affiliate links, meaning we receive a commission if you click a link and purchase something we recommend.
Have you read Memoirs Of A Geisha? What did you like about it? Leave comments below in detail. We would love to know, indeed.
Subscribe to our newsletter to never miss our updates and book recommendations.
Follow us on Instagram, Twitter, Pinterest, Youtube, Tumblr, Facebook, and Goodreads.
P.S. If you share it, it will make our day.
Have a great day ahead! 🙂
Happy Reading, and Keep Smiling!!
Sharing is caring!