I wanted to read some books on finance, especially personal finance. And as mentioned on the cover of this book, Rich Dad Poor Dad has been the #1 Personal Finance Book for 20 years. And so, my obvious first choice was Rich Dad Poor Dad.
In this book, there are many points worth highlighting. So here are the highlighted points in the form of quotes from Rich Dad Poor Dad. They are on the money and financial education.
Hope these quotes provide you with helpful insights to succeed.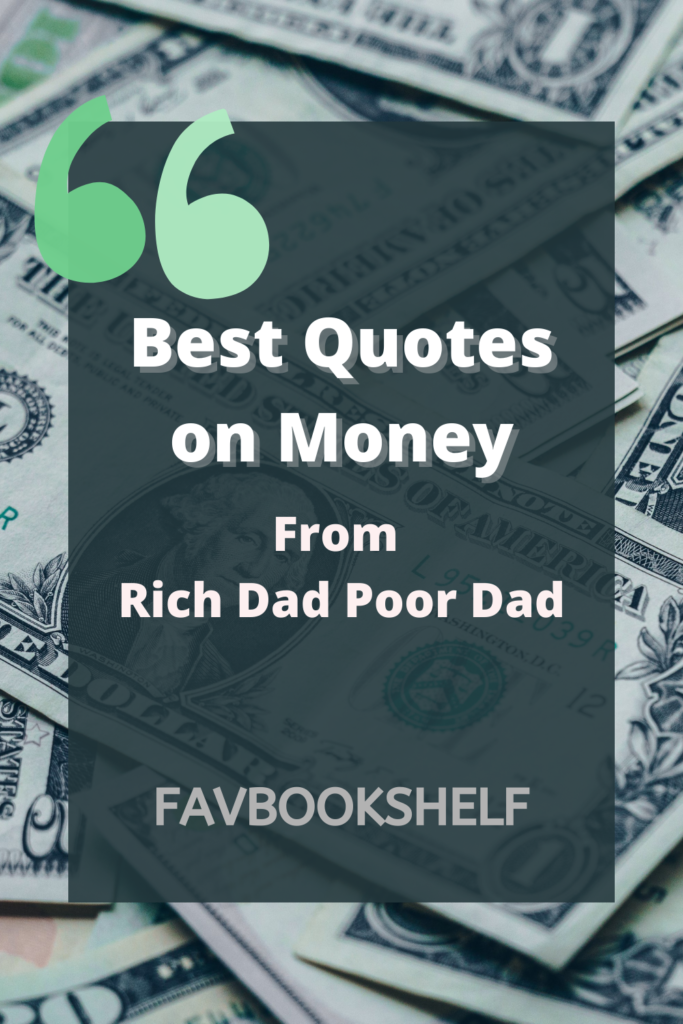 ---
Money is one form of power. But what is more powerful is financial education.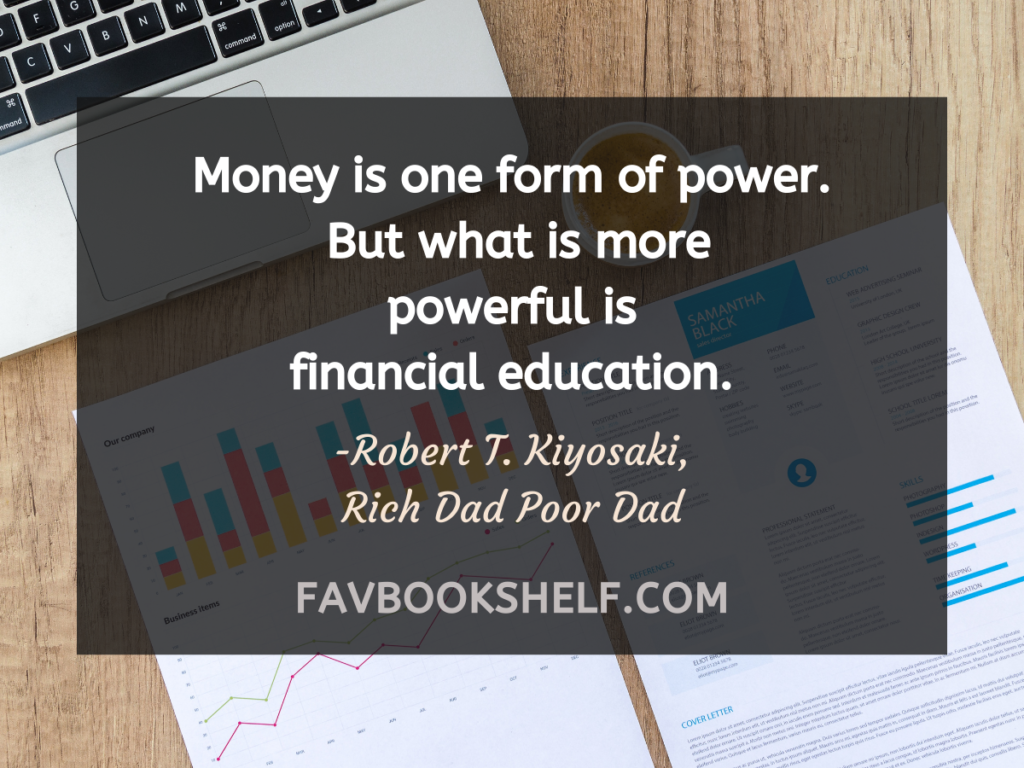 ---
2. Money comes and goes, but if you have the education about how money works, you gain power over it and begin building wealth.
---
3. The world is moving faster and faster. Stock market trades are made in milliseconds. Deals come and go on the Internet in a matter of minutes. More and more people are competing for good deals. So the faster you can make a decision the more likely you'll be able to seize opportunities- before someone else does.
---
4. Today's millennials are learning the hard facts of life. Jobs are harder to find. Robots are replacing workers by the millions. Learning by making mistakes through trial and error is more and more important. Book learning is proving to be less valuable in the real world. No longer does a college education guarantee a job.
---
5. The poor and the middle-class work for money. The rich have money work for them.
---
With low interest rates and an uncertain stock market, the old adages of saving and investing for the long term make no sense.
---
7. School is important, he told them, but for most people it's the end, not the beginning.
---
---
9. I am concerned that too many people are too focused on money and not on their greatest wealth, their education.
---
10. If you want to be rich, you need to be financially literate.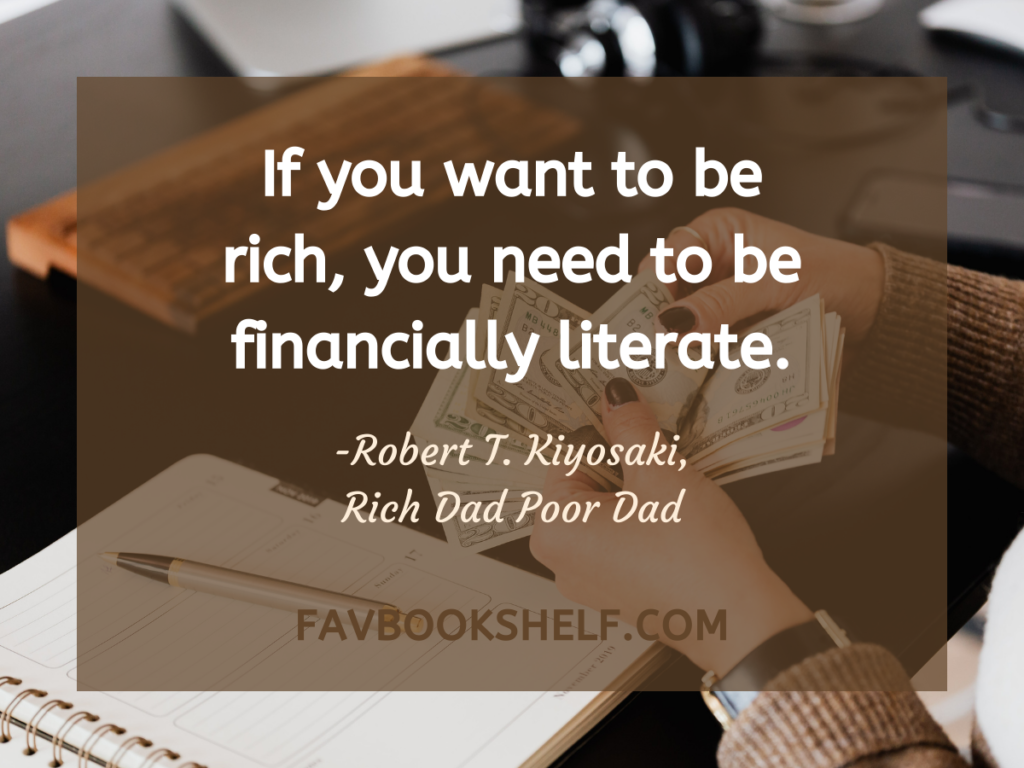 ---
11. The illiterate of the 21st century will not be those who cannot read and write, but those who cannot learn, unlearn and relearn.
---
12. Rich people acquire assets. The poor and middle class acquire liabilities that they think are assets.
---
13. Rich focus on their asset columns while everyone else focuses on their income statements.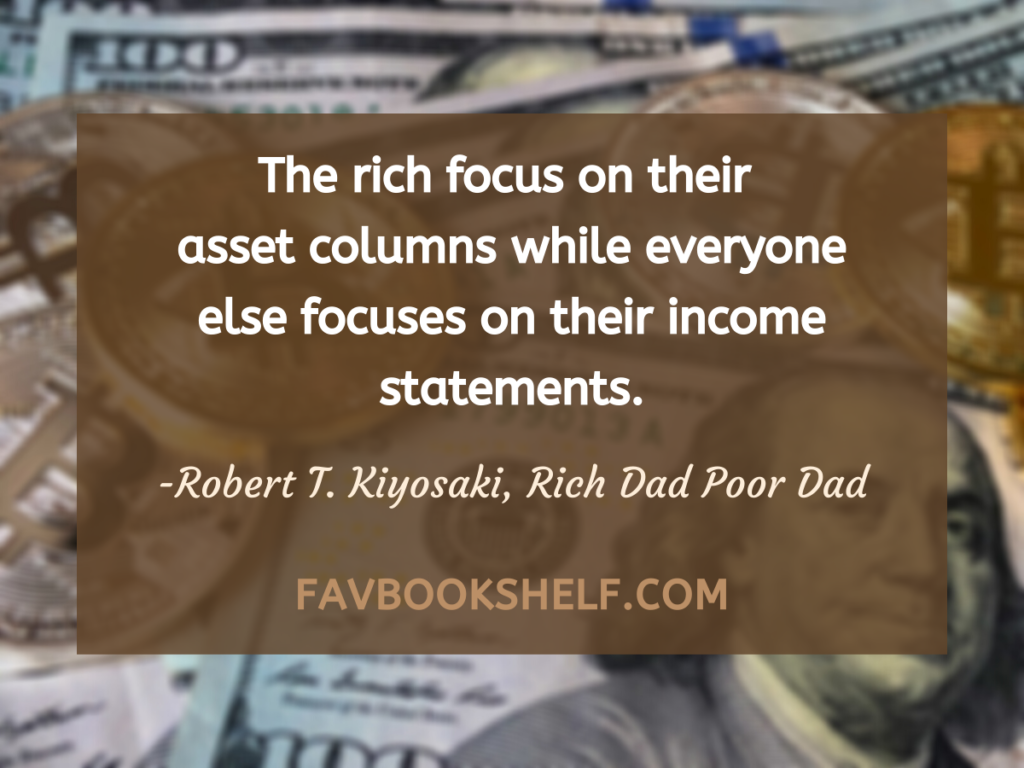 ---
14. To become financially secure, a person needs to mind their own business. Your business revolves around your asset column, not your income column.
---
The taxman will always take more if you let him.
---
16. The one thing that holds all of us back is some degree of self-doubt.
---
17. Unfortunately, the main reason most people are not rich is because they are terrified of losing.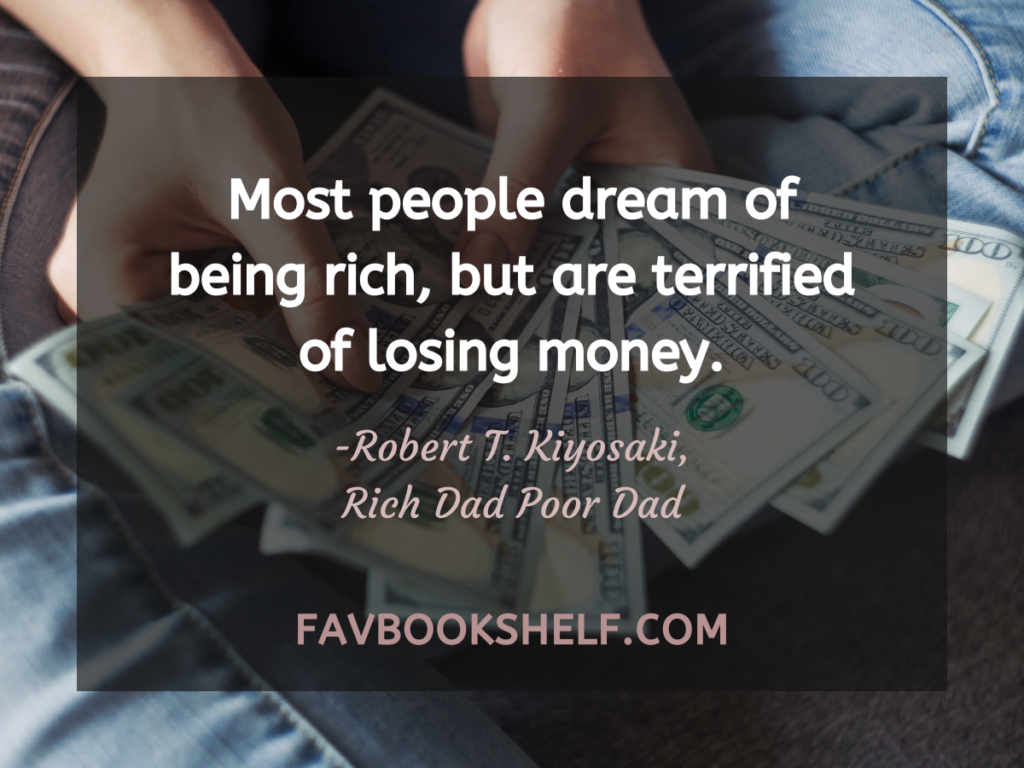 ---
18. People who avoid failure also avoid success.
---
19. One lesson from rich dad that has become crystal clear over the past 20 years is the importance of choosing teachers who have actually DONE what you want to do.
---
---
22. What I know makes me money. What I don't know loses me money. Every time I have been arrogant, I have lost money. Because when I'm arrogant, I truly believe that what I don't know is not important.
---
23. Pay yourself first.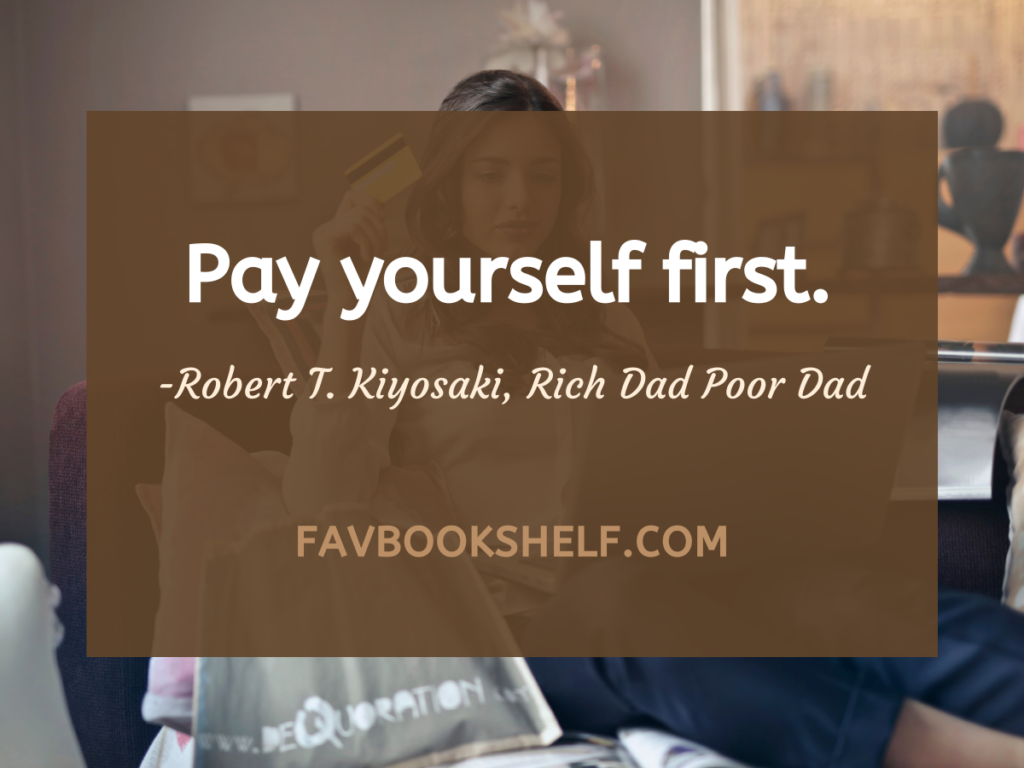 ---
24. We just don't cave in to pressure and spend our savings or liquidate stocks to pay for consumer debt. That is not too financially intelligent.
---
Many middle managers remain middle managers, failing to get promoted, because they know how to work with people below them, but not with people above them.
---
26. The real skill is to manage and reward the people who are smarter than you in some technical area. That is why companies have a board of directors.
---
27. True, I have lost money on many occasions, but I only play with money I can afford to lose.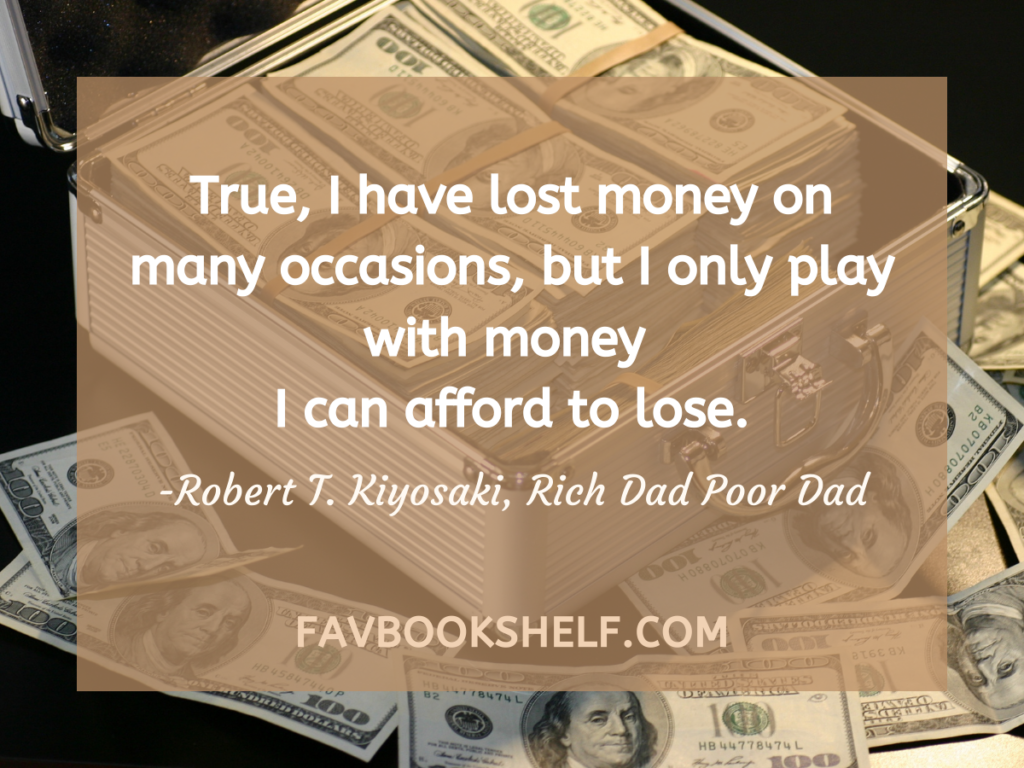 ---
28. How do you afford a good education for your children and provide for your retirement? It requires using financial intelligence instead of hard work.
---
Hope you liked these quotes from Rich dad Poor Dad!
Recommendation: I would recommend everyone to read this book, especially if you want your financial future secured.
Below is the link to buy the book:
---
Check out: Full review of Rich Dad Poor Dad
The Article you might like as well:
Videos you might like:
---
Want to send us the book for promotion? Or want space on our blog for advertising? Refer to Promotion & Ads page.
---
Disclosure: All our reviews are honest. Also, some links in this post are affiliate links, which means we receive a commission if you click a link and purchase something that we recommended.
Which is your favorite quote? Do comment below. We would love to know your favorite one.
Subscribe to our newsletter to never miss our updates and book recommendation
Do follow us on Instagram, Twitter, Pinterest, Youtube, Facebook, and Goodreads to know more about us.
P.S. If you share it, it will make our day.
Have a nice day ahead 🙂
Happy Reading and Keep Smiling!!